Spike in COVID-19 caseload not unexpected, says Khairy as Malaysia reactivates national rapid task force
On Monday, the number of new COVID-19 cases breached the 11,000 mark for the first time in four months.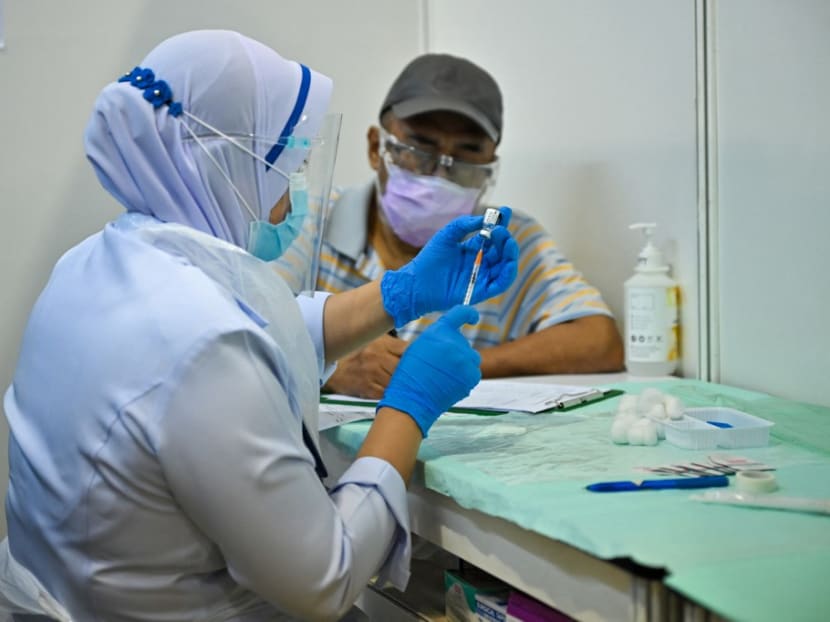 KUALA LUMPUR: The Malaysian government will be reactivating the National COVID-19 Rapid Response Task Force, said Health Minister Khairy Jamaluddin on Monday (Feb 7), while noting that the recent spike in the caseload was not unexpected.
In a press conference, the minister said that the task force is a special committee that would undertake quick and early action to control the pandemic's spread in a state or area. 
"Among these include adding beds and modifying non-COVID beds, building field hospitals and decanting patients to private hospitals," Mr Khairy said. 
The task force will be jointly chaired by the deputy public health and medical director-generals, who report directly to the health minister. 
Although the number of daily new cases has again hit five figures, the minister said this increase was not unexpected, as it was due to the spread of the more easily-transmitted Omicron variant. 
"This (rise in cases) has also been seen in other countries worldwide," Mr Khairy said, noting that the majority of cases were asymptomatic or lightly symptomatic, classified as Category 1 or 2 in Malaysia. 
According to the minister, 42,727 cases, or 99.2 per cent of total cases between Feb 1 and Feb 5, were asymptomatic or experienced light symptoms. Only 335 cases, or 0.8 per cent were in Category 3 to 5, meaning those who were suffering from pneumonia, required oxygen intervention or were in critical condition. 
The number of new cases logged on Monday was 11,034. This was the first time the 11,000 mark has been breached since Oct 1 last year.
Malaysia's caseload began to spike from the middle of last month. Back in December, the numbers fluctuated between 2,000 to 3,000 new cases per day, before hitting an upward trend at the end of the month.
In his press conference, the minister sought to assure the public that hospital bed space and low-risk COVID-19 Quarantine and Treatment Centres was sufficient to handle the Omicron wave.
Mr Khairy said that currently, bed usage in the public healthcare system was at 33 per cent, with 3,233 out of 9,776 beds utilised.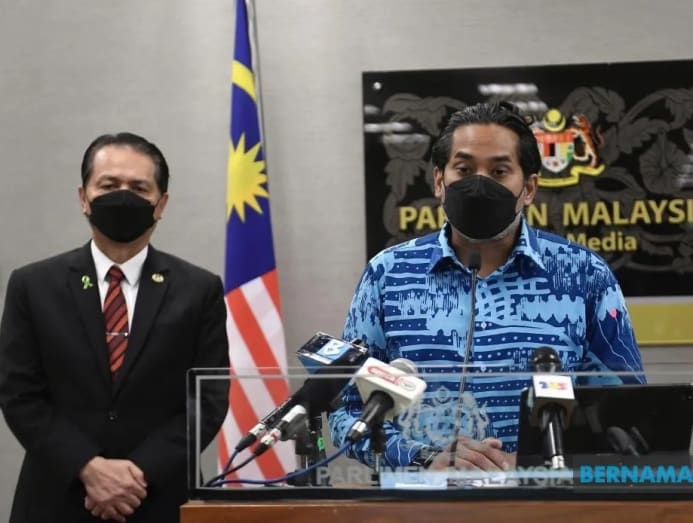 "Intensive Care Unit bed usage is at 14 per cent, or 116 out of 850 prepared. At this time, COVID-19 bed usage in healthcare facilities is not at a burdened level," he noted. 
He also said that based on current mathematical models, the Omicron wave was expected to peak in the second half of March. 
The country's largest low-risk quarantine and treatment centre at the Malaysia Agro Exposition Park Serdang (MAEPS) was closed on Jan 31 as it was not economically viable with the declining number of patients warded and the operating costs involved.
In Monday's press conference, Mr Khairy announced that as of Feb 6, the Health Ministry was ready with nine hospitals fully devoted to treating COVID-19 patients, while another 111 were hybrids for admitting both COVID-19 and non-COVID patients. 
There were also 43 low-risk quarantine and treatment centres with a combined bed capacity of 10,810. 
Mr Khairy added that it was safe for the Johor state election to proceed.
On Sunday, he tweeted that Malaysia was "fully into (the) Omicron wave". He also cautioned that the number of new COVID-19 infections could soon reach 15,000 daily. 
Malaysia had its first confirmed Omicron case on Dec 3, with the arrival of a foreign student from South Africa, who had arrived in Malaysia on Nov 19. 
There are now more than 2.92 million cases nationwide.
Almost 98 per cent of adults in Malaysia have been fully vaccinated, while almost 53 per cent of adults have gotten their booster jabs.  
Malaysia kicked off vaccination for 5- to 11-year olds last week.