Interstate travel, tourism activities allowed when 90% of adult population vaccinated: Malaysia PM Ismail Sabri
Johor will enter phase two of the National Recovery Plan from Sep 24, 2021.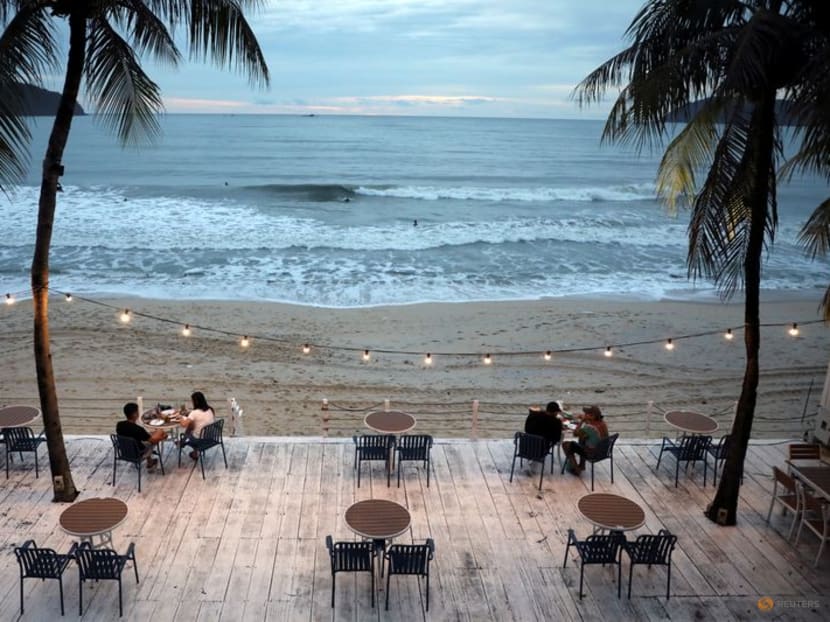 KUALA LUMPUR: Interstate travel and tourism activities will be allowed once 90 per cent of Malaysia's adult population is fully vaccinated. 
The decision was announced by Prime Minister Ismail Sabri Yaakob in a statement on Wednesday (Sep 22).
"Opening of tourism centres, islands or tourism areas, as well as interstate activities, will be allowed on condition that 90 per cent of adult vaccination rate is achieved, based on the data and analysis by the Ministry of Health," he said. 
As of Tuesday, 80.2 per cent of the adult population in Malaysia have been fully vaccinated, according to data provided by the Special Committee on COVID-19 Vaccine Supply. 
"I believe many cannot wait to return to their hometowns to meet their family after so long. God willing, this 90 per cent target is expected to be achieved in just two to three weeks' time," the prime minister added on his Facebook. 
In his Wednesday statement, Mr Ismail Sabri said tourism centres and activities such as zoos, farms, aquariums, scuba diving and fishing would be allowed in all four phases of the National Recovery Plan (NPR), beginning Oct 1.
All operators and visitors must be fully vaccinated, he said. 
In addition, spas, wellness centres and massage centres would also be allowed to operate from Oct 1, provided that the operators and customers are fully vaccinated. 
On the retail side, grocers, mini markets, restaurants and petrol stations would be able to operate from 6am until midnight from Thursday onwards, Mr Ismail Sabri said.
Malaysia reported 14,990 COVID-19 cases on Wednesday, bringing the cumulative total to over 2.14 million cases. There have been about 24,000 deaths.
On Sep 16, Langkawi in Kedah reopened to local tourists in the country's first domestic travel bubble, months after an interstate travel ban was imposed to curb the spread of COVID-19 infections. 
JOHOR ENTERS PHASE 2 OF NATIONAL RECOVERY PLAN
The prime minister also announced that Johor would transition from phase one to phase two of the NRP from Sep 24 onwards. 
According to the National Security Council, the inter-district travel ban within the state will be lifted. 
Fully vaccinated individuals can also perform their prayers in mosques and non-Muslim houses of worship, subject to standard operating procedures set by the state religious authorities or the Ministry of National Unity. 
Dining-in is also permitted, with a 50 per cent capacity for each table. Tourism activities involving hotels and homestays within the state are also allowed, as are hiking and picnicking for fully vaccinated individuals. 
Meanwhile, Negeri Sembilan would enter the fourth phase of the NRP and Pahang would move into phase three, Mr Ismail Sabri said. 
Under the NRP, hospital admission rate, intensive care unit occupancy and vaccination rate are the key indicators determining the transition from one phase to another.