No quota for all travel modes when border with Singapore reopens, land checkpoints operate 24/7: Putrajaya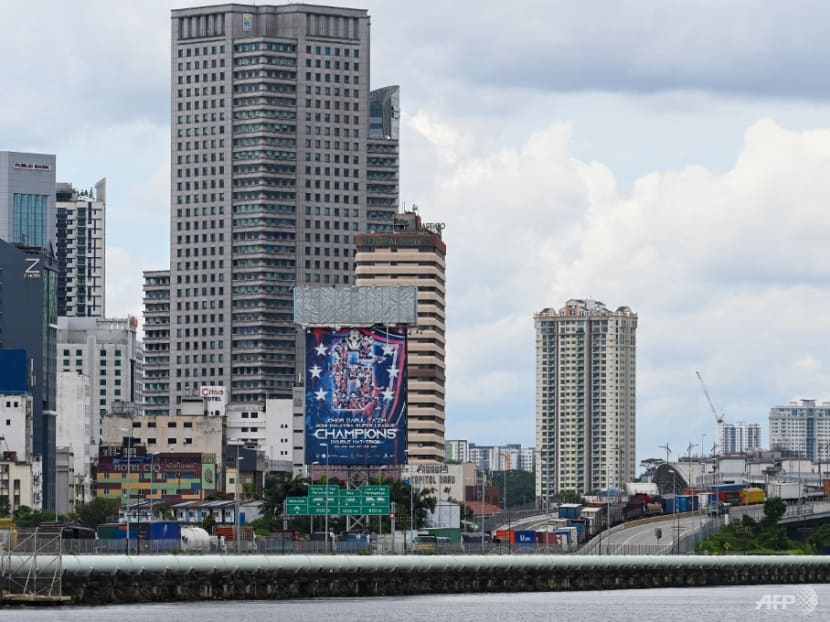 KUALA LUMPUR: Malaysian Health Minister Khairy Jamaluddin said that there will be no quota for all modes of travel when the border between Malaysia and Singapore reopens on Apr 1.
He added that the land checkpoints at the Woodlands Causeway and the Tuas Second Link will also operate 24 hours daily.
Speaking in a press conference on Thursday (Mar 24) on the relevant border reopening health protocols, the minister said: "For the land borders, there are no more quotas. Travellers may use all modes of transport at both border entry points, be it at the Johor Causeway or Second Link."  
"Meanwhile for air travel, both governments have left it to the airlines to increase the frequency of flights from a commercial perspective. There are no more restrictions. Everything is open," he added.
Earlier on Thursday, Singapore Prime Minister Lee Hsien Loong and his Malaysian counterpart Ismail Sabri Yaakob released a joint statement to confirm that from Apr 1, fully vaccinated travellers from Singapore and Malaysia will be able to travel across the land border between both countries quarantine-free and without the need for COVID-19 tests. 
This will apply to all categories of travellers and modes of transport via the land border.
The announcement would facilitate the resumption of daily commuting across the border using private vehicles and enable people to make short trips to the neighbouring country. 
In his press conference, Mr Khairy outlined that Malaysian vehicles entering Singapore must ensure they have a valid Vehicle Entry Permit (VEP), as stipulated by Singapore's Land Transport Authority. 
He also said that travellers entering Malaysia from Singapore by air are required to take a COVID-19 antigen rapid test (ART) two days before departure, instead of the more costly reverse transcription-polymerase chain reaction (RT-PCR) test as previously stipulated for travellers entering via the vaccinated travel lane (VTL) scheme. 
Mr Khairy stated that the agreement between both countries was the fruits of negotiations involving various ministries from both sides.
When asked if the Malaysian authorities at the land checkpoints were ready to cope with the anticipated large volume of travellers from Apr 1, Mr Khairy said he has informed Johor chief minister Onn Hafiz Ghazi to ensure that officials at the immigration checkpoints are ready to welcome Singapore travellers as well as Malaysians who are coming home.  
"We expect that for that first day, there will be huge crowds entering Johor, this is a moment that has been heavily anticipated. So we have a week to ensure that all preparations are smooth, counters and officers are deployed," said Mr Khairy.
"But we have to remember that back in normal times, the Causeway was always crowded. So this is something to be expected and I hope travellers do their planning accordingly."
In a Facebook post on Thursday, Mr Onn Hafiz wrote that he was determined to ensure that all preparations for the reopening of borders between Johor and Singapore are done well, taking into consideration the congestion issue.
"Hopefully the reopening of borders will usher in a new chapter for not just Malaysia and Singapore, but for the state of Johor and Singapore," he said. 
"I hope to meet Singapore leaders in the short term to discuss the development objectives for Johor and Singapore in the future."
Also on Thursday, Singapore announced that it will reopen its borders to all fully vaccinated travellers, removing all existing VTLs and unilateral opening arrangements from Apr 1. 
Singapore will transition to a vaccinated travel framework - where all fully vaccinated travellers will be able to enter Singapore with just a pre-departure COVID-19 test.
They will also no longer need to apply for entry approvals or take designated VTL transport to enter Singapore quarantine-free. In addition, there will be no more quotas on the number of daily arrivals. 
Travellers will also not be required to serve a stay-home notice or undergo an unsupervised ART after arriving in Singapore.
The move to simplify Singapore's processes for vaccinated travellers comes as the country's local COVID-19 situation stabilises and many countries and regions pass the peak of their Omicron wave.
Since Nov 29 last year, Singapore and Malaysia had put in place land and air VTLs between the two countries. 
Land VTL allows travellers to purchase designated bus tickets to travel between Johor Bahru and Singapore across the Woodlands Causeway. There is a daily quota of 6,840 people both ways. 
This is on top of air VTLs between Singapore and the Malaysian cities of Kuala Lumpur and Penang. The cap for the air VTL has not been disclosed. 
Earlier this month, Mr Ismail Sabri announced that Malaysia will reopen fully on Apr 1 as Malaysia begins its transition to the COVID-19 endemic phase. 
He also announced other curbs that will be eased under the "Transition To Endemic Phase" from Apr 1.