Senior indie rockers in Thailand show old age can be cool and full of hope
The band Bennetty is made up of six retirees - the oldest of whom is 86. Their debut single Jood Derm, which deals with the themes of old age and death, has been a surprise hit.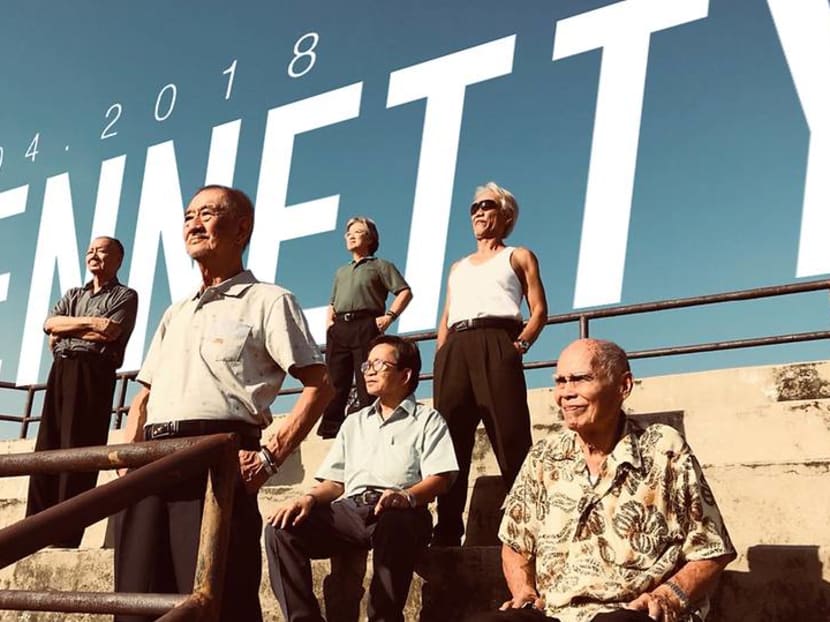 BANGKOK: Inside a dilapidated amphitheatre in Bangkok, a visitor emerges with a bag full of harmonicas. His eyes are fixed on the ground as his feet tread the abandoned arena in short, unsteady steps.
Boonserm Choochuay, 86, is the oldest member of the new Thai rock group, Bennetty. Before last year's audition for the band, the retiree lived a simple life with his young grandson and many memories, from fighting in the Korean War and ice-skating on the frozen Han River with French comrades-in-arms, to running a bar and playing harmonica solos at restaurants and cafes.
"I've been playing music since I was 12," said Boonserm, after the release of Bennetty's debut single Jood Derm, or "Old Moment". He smiled as he recounted moments as a young soldier who would put down his arms for a violin, saxophone and harmonica when off duty.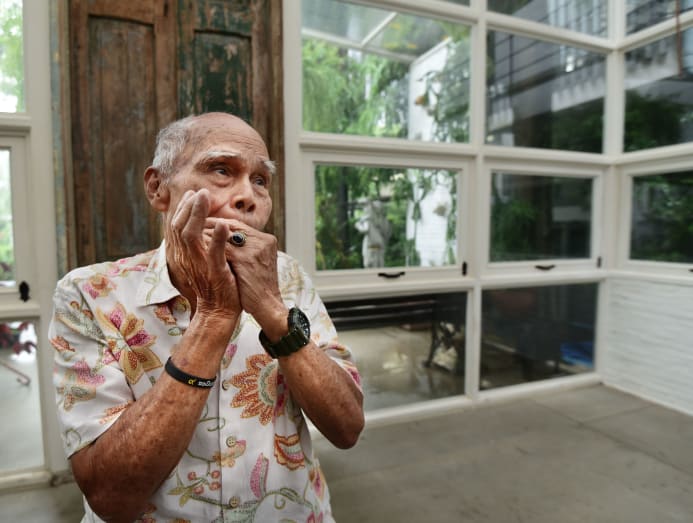 Sitting in the abandoned amphitheatre, the war veteran seems small and frail in the music video. His hair is thin and grey, his face wrinkled and old. With his instrument, he plays a quirky prelude to the indie rock song, which has now blown the minds of millions of people.
The video also features the five other members of Bennetty rocking away in a deserted sports complex. They are guitarist Thitichai Sawatvet, 65, keyboardist Thep Kengvinij, 74, drummer Thanakorn Jiasiri, 65, vocalist Watchara Na Ranong, 80 and bassist Siri Deelan, 69.

Their five-minute performance showcases their skills in a musical genre in which they have no experience. Many viewers have commented about how they struggle to believe these are ordinary retirees with no experience in playing alternative rock. 
Their song – an allusion to special moments in the past – has delighted many, particularly the younger audience who probably did not expect a new favourite tune could come from men their grandfathers' age.
"The song is meaningful. It inspires and empowers the elderly to stay active after retirement," said Boonserm, who is seen hurling his walking frame through the air in the music video to stand on his own feet.

Flashing back to that old moment 

Won't cost more than love and tears. 

You'll feel less pain than before

And find beauty when you look back in the past.
Since its release in April, Jood Derm has attracted more than two million views and tens of thousands of shares and likes on YouTube and Facebook. It has caught the public's imagination as the marriage between six retired men and indie rock thrust Bennetty into the limelight within hours of the single's roll-out.

BENNETTY, RETIREMENT, AGELESS DREAMS

Bennetty is an original, meaningless name that won a resounding thumbs up from the band members in a vote. It was up against various contenders submitted by the six retirees, including The Senior, Sunrise and 437, which was their combined age at that time. However, it was their mutual admiration for an American pop singer that gave the band its name. 

"If you mention the song I Left My Heart in San Francisco, you'll think of Tony Bennett. He's an impressive singer of our time," said bassist Siri. "So I took his surname and added 'y' at the end, making it Bennetty. Everyone likes it."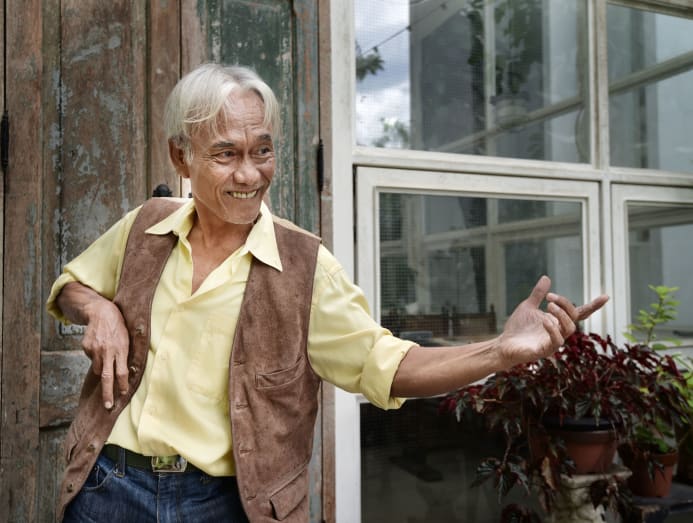 At first glance, Bennetty may seem like a testament to the power of old age and how it can still rock in modern times. Behind the groovy performance and music, however, the project deals with a serious issue of Thailand's fast ageing population.
Together with China, Thailand has the highest share of elderly people of any developing country in East Asia and Pacific, according to the World Bank. In 2017, the National Statistical Office recorded 11.3 million elderly Thais, who made up 16.7 per cent of the total population. By 2040, based on World Bank's projection, the number of Thais aged 65 and older will hit 17 million – more than a quarter of the population.
The rapid growth of the ageing demographics is a challenge for Thai society. Some seniors live lonely lives feeling unwanted and unmotivated. Others stay with relatives and simply wither away. There is hardly any sustainable platform for them to utilise their skills and experience. As a result, Bennetty was born.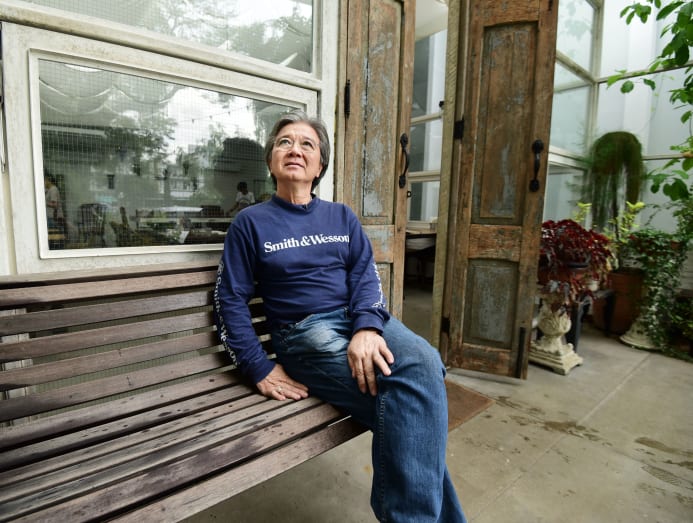 Conceived in 2017, the band is the brainchild of advertising professionals from Choojai and Friends – a PR agency tasked with creating positive changes in society. Supported by the Thai Health Promotion Foundation, the team selected six retirees from some 40 audition candidates for a social experiment that explores how the elderly co-exist with the younger generations.
"Old age is not the end. It's the beginning of a next step," said creative director Komsan Wattanawanichkorn, who wishes to create harmony between the elderly and modern society.
"Instead of bowing to old age, we should get ready for it and do something about our dreams."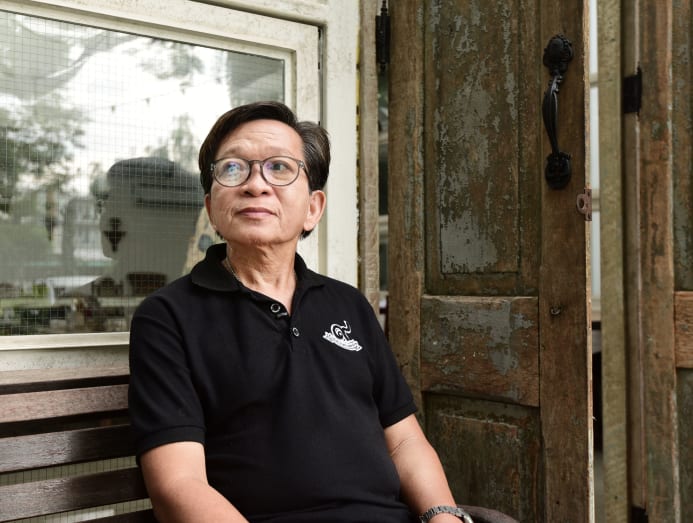 At Choojai and Friends, dreams are for everyone, including the older generation. Komsan said many of them have sacrificed their youth to raise a big family instead of pursuing what they love. Once they retire, he added, the prospect of fulfilling their dreams diminishes partly because of Thai culture which discourages seniors from taking care of themselves.

By tradition, the job belongs to their younger relatives, whose love and care sometimes goes over the top and inadvertently results in an inactive ageing society.
"Retirement is their chance to focus on what they've been wanting to do," Komsan said. "So our project encourages young people to ask the elderly what their dreams are and support them, just like when they supported us while we grew up."
OLD IS COOL
To inspire Thai elders to follow their dreams, creatives behind the production have used various elements related to old age to convey their message.
At the start of the music video, a message sets the tone: "Life and death is not scary. What is scary is giving up your dream". It then shows Boonserm and the rest of Bennetty doing what they love in an abandoned sports complex, where the ideas of old age and death are repeated, normalised and beautified.

It presents the post-retirement cycle with a twist, from bright-coloured wreaths around the musicians' necks to a shower of medicines pouring over their heads, dentures holding a lollipop and a tortoise on a skateboard.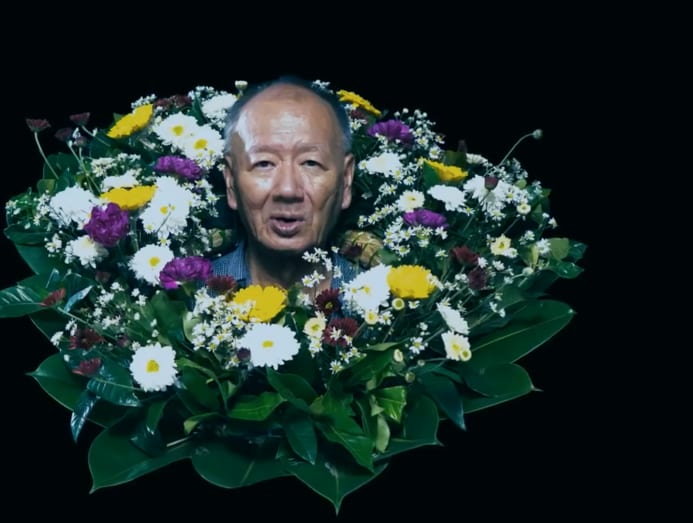 "We want to show they don't have to be enslaved by these things. So we turn them into art," Komsan explained. "We shouldn't run away from them but accept they're natural."
Playing with culturally taboo subjects like death and illness was at first a bizarre concept for the band members. However, it did not take long for them to understand the meaning behind these visual elements.
"I found it weird at first but grew to like the set-up later. It goes well with the atmosphere and our character – the elderly," said vocalist Watchara. "It's got an air of mystique, which I find quite cool."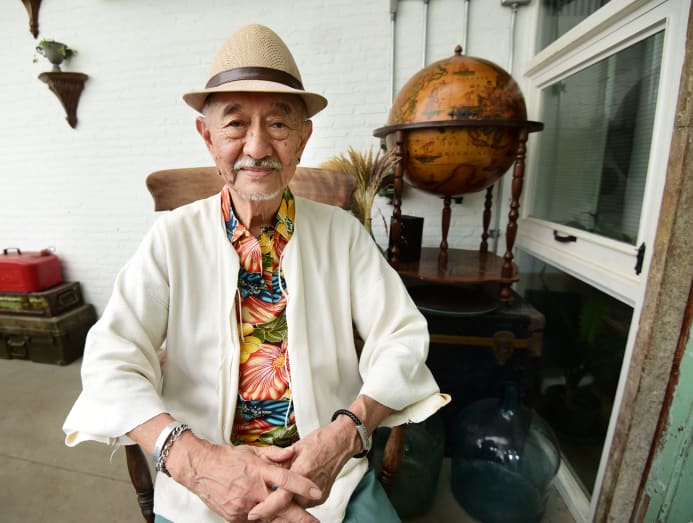 For the 80-year-old, death has never been scary. But at the same time, life is so wonderful that the idea of having to leave this world one day makes him live more carefully.
"I'm not scared but I don't want to die. I want to enjoy life," he said with a chuckle. "So, I'm trying to postpone that moment as much as I can and stay away from whatever brings me closer to death, pain or illness by working out, eating healthy food and avoiding stress."
DEFY DEATH
After Jood Derm was released, the production team was amazed by the overwhelming public reactions. The music video was soon followed by a documentary that delves deeper into the six musicians' lives and how what it takes to produce their first single.

Keyboardist Thep, for example, has no keyboard at home. Almost every day he would go to a department store and practise the song on one of the keyboards on display.

"I practised until I memorised everything by heart," he said. "It's a challenge that made me want to do my best so our band could move forward - not playing more or less but just right."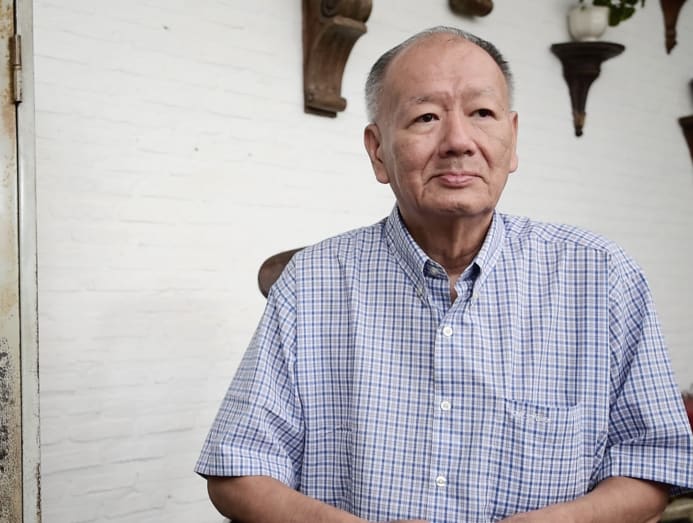 Besides the six musicians, however, there is another performer who is also instrumental in the success. Her name is Pornrat Damrhung, a professor at the Dramatic Arts Department of Bangkok's Chulalongkorn University. A professional choreographer, the senior artist appears in many parts of the music video, where she skips and sways on a hospital bed and swaggers outside a crematorium.

According to Komsan, she is part of the story-telling - an elderly woman with grey hair dancing away from death while shedding her old shell to reveal a young spirit. "I told her: Dance to defy death, body and illness," Komsan said. "Show you're not scared but understand them."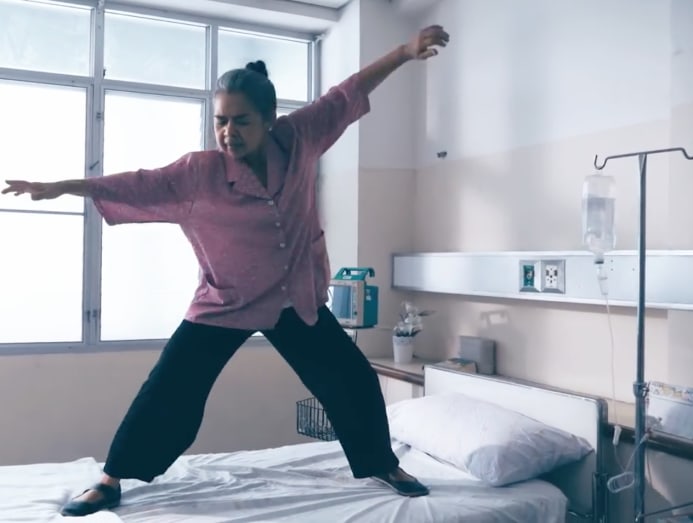 The production reflects the functional coexistence of two different generations, bringing together six retirees, young creatives, choreographers, a documentary director, a music producer and many other people from various fields.

After a year and a half, the collaboration gave life to a popular elderly rock band that stays young at heart. They broke the stereotypes of old age and played with death and decay through music that communicates with various audiences and renders the performers ageless.

"I'm so happy and proud of myself," said the 86-year-old harmonica hobbyist. His eyes sparkled. "I never ever thought I'd come so far."