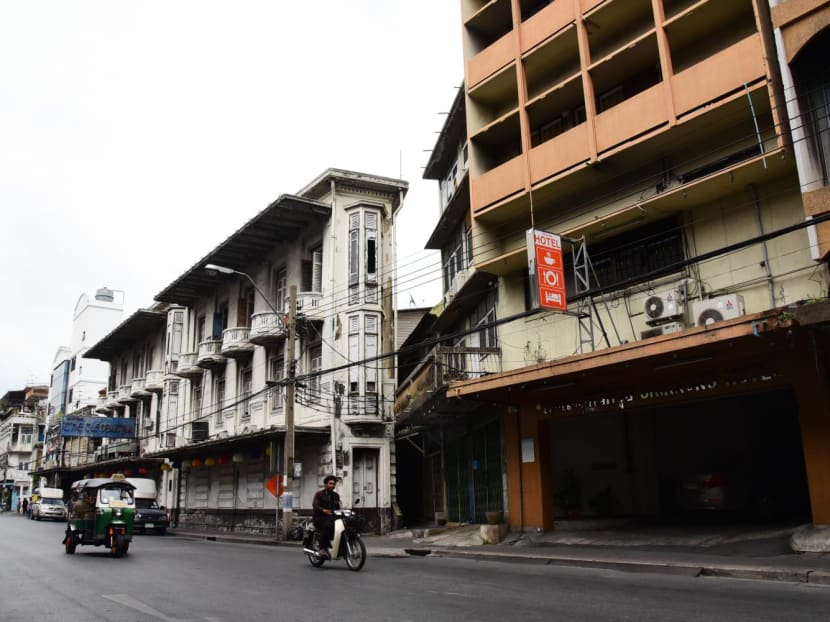 BANGKOK: Thailand reopened its borders to overseas travellers without quarantine on Monday (Nov 1) with the hope that its tourism industry will begin to recover from the COVID-19 pandemic.
To enjoy the quarantine-free visit, however, travellers have to meet several conditions set out by the Thai government.
Q: Who can visit Thailand without quarantine?
A: Thailand has lifted quarantine requirements for air travellers who have been fully vaccinated against COVID-19 for at least 14 days and resided in 63 low-risk countries and territories for at least 21 consecutive days.
For returning Thai nationals and foreign residents of Thailand, they are not required to spend at least 21 consecutive days in such countries or territories before their re-entry.
Travellers from these 63 countries and territories can visit Thailand without quarantine
Australia
Austria
Bahrain
Belgium
Bhutan
Brunei Darussalam
Bulgaria
Cambodia
Canada
Chile
China
Croatia
Cyprus
Czech Republic
Denmark
Estonia
Finland
France
Germany
Greece
Hungary
Iceland
India
Indonesia
Ireland
Israel
Italy
Japan
Kuwait
Laos
Latvia
Lithuania
Luxembourg
Malaysia
Maldives
Malta
Mongolia
Myanmar
Nepal
Netherlands
New Zealand
Norway
Oman
Philippines
Poland
Portugal
Qatar
Romania
Saudi Arabia
Singapore
Slovak Republic
Slovenia
Sri Lanka
South Korea
Spain
Sweden
Switzerland
United Arab Emirates
United Kingdom
United States
Vietnam
Hong Kong
Taiwan
Q: Do I need to take a COVID-19 test?
A: Yes, travellers are required to take two reverse transcription-polymerase chain reaction (RT-PCR) tests. Both tests must produce negative results.
The first test has to be performed in their country of origin. Travellers need to present a medical certificate issued within 72 hours prior to travel, indicating that COVID-19 is not detected.
The second test will be performed at their hotel once they arrive in Thailand. Travellers must wait for the result for one night and can only travel freely afterwards if they test negative.
For non-Thais, medical insurance with a minimum coverage of US$50,000 is compulsory
Q: Where can I stay in Thailand?
A: Travellers are required to pre-pay for their first night at a Amazing Thailand Safety and Health Administration (SHA) Plus-certified hotel or an approved quarantine facility before travel.
SHA Plus refers to a certificate issued by the the Amazing Thailand Safety and Health Administration for the required safety and hygiene standards to control COVID-19.
The pre-payment should cover the one-night stay at the accommodation, the required RT-PCR test for COVID-19 and an antigen test kit for COVID-19 self-testing on Day 6 to 7. Once they receive a negative RT-PCR test result, they are free to travel to any part of Thailand.
Q: What is Thailand Pass? 
A: From Nov 1, all air travellers to Thailand are required to register with Thailand Pass in order to enter the country. According to the Ministry of Foreign Affairs, applicants must submit their registration at least seven days before their intended travel date. 
Thailand Pass is a web-based system for Thai and foreign travellers to fill in their travel and health information.
Travellers aged 12 or over need to submit an individual registration through Thailand Pass. Children aged below 12 can be added to their parent's registration under the section on personal information.
The registration can be done online at tp.consular.go.th
Q: Can travellers previously infected with COVID-19 visit Thailand?
A: According to the Ministry of Foreign Affairs, travellers who were previously infected with COVID-19 are considered fully vaccinated if they have received a single dose of an approved COVID-19 vaccine three months after their recovery.
Q: What are the COVID-19 vaccines approved by Thailand?
A: They are AstraZeneca, CoronaVac (Sinovac), COVILO (Sinopharm), Janssen (Johnson & Johnson), Moderna, Pfizer-BioNTech and Sputnik V.
Q: If I do not travel from the 63 eligible countries and territories, can I visit Thailand without quarantine?
A: Thailand also welcomes travellers from elsewhere with relaxed requirements as part of its Sandbox tourism programme. 
The programme allows fully vaccinated travellers to visit any of the so-called "blue zone" destinations in Thailand without hotel quarantine, regardless of where they travel from. 
However, travel is restricted to the chosen area for the first seven days. Travellers can subsequently visit other parts of the country if they test negative for COVID-19.
The quarantine period remains seven days for fully vaccinated travellers who are not from the low-risk countries or territories and choose to visit non-blue zones.
For unvaccinated and partially vaccinated travellers, the quarantine period is ten days if they enter by air and 14 days by land.