'My heart was shattered': Social stigma hinders safe abortion in Thailand despite legalisation
Thailand has amended its law to allow abortion in the first trimester. But with the social stigma against it, termination of pregnancy remains challenging.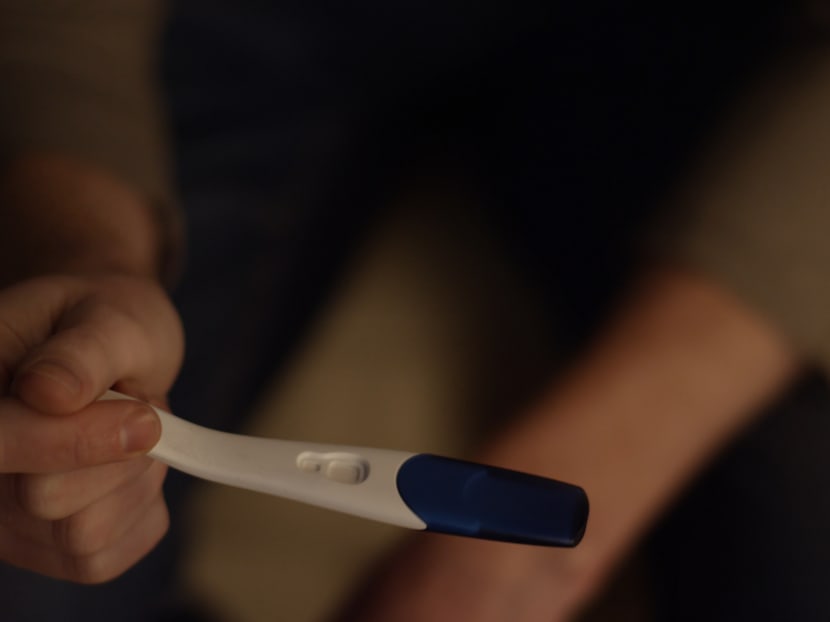 BANGKOK: When Lita* walked into a public hospital in April, she knew her decision to have an abortion was right and lawful.
Her pregnancy was early and unintended. Many responsibilities made her unable to raise a child and decide to end the pregnancy.
The 24-year-old, who was pursuing a master's degree while working full-time, had never done it before. The idea, she said, was daunting. 
But after a lot of research and consideration, she summoned the courage to seek medical advice on how to have a safe abortion. Little did she know that the hospital visit would leave her with an emotional scar - one that would hurt and humiliate her for the rest of her life. 
"The doctor said to me: 'Do you think this is a game? You lost and you just want to restart it by killing the baby?'" Lita recalled, saying she was shocked by the reaction.
"It was like a glass being smashed, breaking into pieces. My heart was shattered. I thought to myself, 'I shouldn't have come.'"
Abortion is a criminal offence in Thailand, punishable by up to six months in jail or a fine of no more than 10,000 Baht (US$304), or both. 
In February, the fundamentals of abortion laws were amended for the first time in 64 years. This came after a ruling by the Constitutional Court that the criminalisation of abortion in Section 301 of the criminal code "excessively" affected women's right and liberty in their life and person. 
The court also suggested that laws related to abortion ​be amended to conform with the current situation, where it said advanced medical technology can ensure safe and timely healthcare.
Under the new laws, induced abortion is legal under several circumstances. People are now exempted from criminal charges if they abort within the first 12 weeks of pregnancy. 
Medical practitioners are also provided with justifications to carry out abortions, such as if the pregnancy poses a threat to the mother's physical or mental health. 
The medical procedure is legitimate too if the pregnancy is a result of a sexual offence or there is a risk that the infant will be affected by severe disability once born.
For those whose pregnancy exceeds 12 weeks but not yet 20 weeks, a medical examination and pregnancy options counselling is required before they can legally request an induced abortion.
Yet, abortion, even if it is now legal under certain circumstances, remains a great challenge for many people in Thailand as it carries a social stigma.
Back in April, an ultrasound scanning showed Lita was seven weeks pregnant. Although it was within the legitimate period, the doctor did not perform the abortion for her or refer her to another healthcare unit.
Instead, she was told the decision would haunt her for the rest of her life, and that "women should be mothers, have a family and raise children".
That day, Lita left the hospital feeling lost and hurt. "It was useless," she said. "They told me they had run out of the medicine. Isn't that awful?"
ABORTION, TABOO AND HEALTHCARE 
Nine months have passed since Thailand amended its abortion laws. Still, legal access to abortion remains a big challenge.
Abortion is a taboo and divisive subject in Thai society. It is commonly considered a sin by people who disapprove of it. More often than not when someone chooses to have an abortion, the person is likely to be subject to judgment and condemnation.
This even extends to medical practitioners who professionally fulfil the basic healthcare needs for their patients. 
"Medical professionals who provide abortion care face alienation and constant pressure," said Dr Rueangkit Sirikanjanakul from the Thai Referral System for Safe Abortion (RSA).
He cited incidents where doctors came under fierce criticisms from their colleagues for performing abortions, while nurses refused to cooperate in the procedure and ignored their instructions.
"This is still a big problem we continue to face," he told CNA.
For Dr Rueangkit, safe abortion is a basic healthcare service that can significantly reduce risks of maternal deaths and complications caused by illegal abortion. However, the stigma and criminalisation have continued to push many people towards underground services in order to terminate their pregnancies.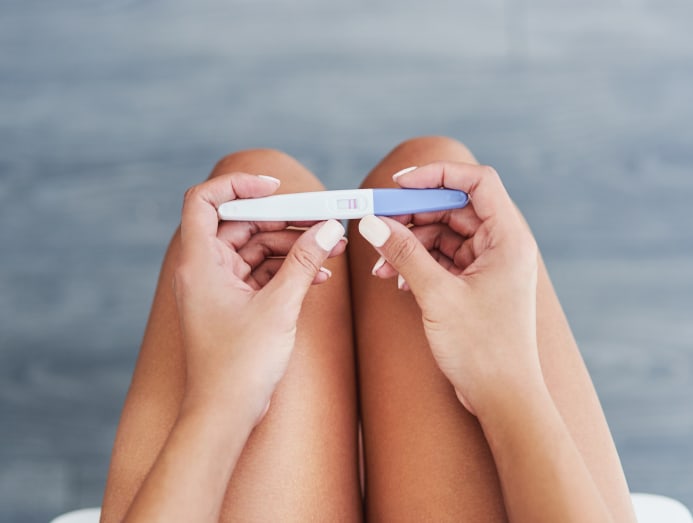 In 2014, safe abortion was made relatively more accessible when the Health Ministry established RSA. 
It is a voluntary network of doctors and interdisciplinary healthcare professionals from across Thailand who coordinate to care for people with unintended pregnancies, provide them with safe abortion services and promote birth control. Their operations follow the rule of law and regulations set up by the Medical Council of Thailand. 
Currently, RSA has more than 800 members at 105 service units. They are located in 38 of the country's 77 provinces, ranging from private clinics to public hospitals.
Most of them use medication to terminate early pregnancy. Only four units offer abortion services for pregnancy that exceeds 12 weeks.
Citing data from the National Health Security Office, Dr Rueangkit said the referral system has significantly reduced maternal deaths and complications over the past years. 
Between 2005 and 2015, he explained, unsafe abortion resulted in more than 30,000 complications and 30 deaths annually. "But since RSA started working, the number of deaths has dropped below 20 and the complications have also gone down by 10,000," he told CNA.
For Dr Rueangkit, the number of maternal deaths from unsafe abortion can one day become zero. But for that to happen, he said a healthcare system must be properly set up to accommodate people with unintended pregnancies and help them access safe abortion efficiently.
LACK OF AWARENESS ON LEGAL ABORTION 
People in Thailand can access safe abortion care through different channels. The main one is the 1663 hotline, which provides pregnancy options counselling and referral services every day from 9am to 9pm. 
Other care providers include government-run One Stop Crisis Centers and civil society groups such as RSA, Tamtang and Choices Network Thailand, which support safe abortion through legal means.
Still, public awareness of their existence or how to access abortion care legally remains limited, even after the partial legalisation in February.
"It's a shame," said Dr Rueangkit. "Has anyone put out PR about the new laws to inform every Thai woman? The government hasn't done it."
A lack of dissemination of information about legal abortion has far-reaching impact and needs to be addressed by the government, according to Dr Rueangkit. 
People who are unaware of their rights to safe abortion tend to avoid medical counselling, he said, because they fear the social stigma and condemnation. As a result, they are likely to resort to illegal abortion services or buying medication online and risking their lives.
Data from World Health Organization (WHO) between 2015 and 2019 showed 73.3 million induced abortions took place globally each year. Among these, one out of three were carried out in the least safe or dangerous conditions, for example, by untrained persons using dangerous and invasive methods. 
In fact, "over half of all estimated unsafe abortions globally were in Asia", according to WHO.
IF THE SOCIETY OPENS ITS MIND
Thailand's healthcare system is ranked among the best in the world. This year, it came 13th in the Health Care Index by CEOWORLD magazine, which ranks 89 countries according to the overall quality of the healthcare system.
In Southeast Asia, Thailand emerged at the top, followed by Singapore, Malaysia, the Philippines and Indonesia. The ranking analysed factors such as healthcare infrastructure, competencies of healthcare professionals and medicine availability.
But when it comes to abortion care, these factors alone cannot change the situation in the country. 
"There is an issue of attitude from social, religious and cultural aspects. That's all. We only have to adjust this in order to accommodate the legal transition," said Dr Peerayoot Sanugul, director of the Reproductive Health Bureau at the Health Ministry.
"If the society opens its mind and accepts abortion as a method of treatment," he added, "I believe it will enable people who want to help to step in and do so without feeling nervous."
According to Dr Peerayoot, the Health Ministry is working to systematise legal abortion care nationwide by incorporating its personnel and service units in the process. Training is also organised to inform healthcare workers of an up-to-date legal framework.
"As for newcomers who will be working with us, they will have to complete a three-day course designed to equip them with skills and knowledge. The process will make them ready to provide services correctly and properly. We will mobilise the training within this year," Dr Peerayoot told CNA.
However, he maintained it is not compulsory for healthcare professionals to carry out abortions. 
"If they don't agree to do it, we simply ask for a referral. That's our only concern. It's better than refusing to listen or give advice, which can result in patients having to buy medication for self-abortion or visiting uncertified doctors and risking complications and death."
"NOBODY WANTS TO HAVE AN ABORTION"
From 2017 to September 2021, some 10,400 people received abortion services from RSA partners alone. 
Data from the network showed the numbers have been on the rise - from 934 in 2017 to 2,859 in 2020. 
According to Dr Rueangkit, economic problems caused by the COVID-19 pandemic have resulted in an increase in abortions. This year, RSA already handled 2,520 cases of abortion between January and September.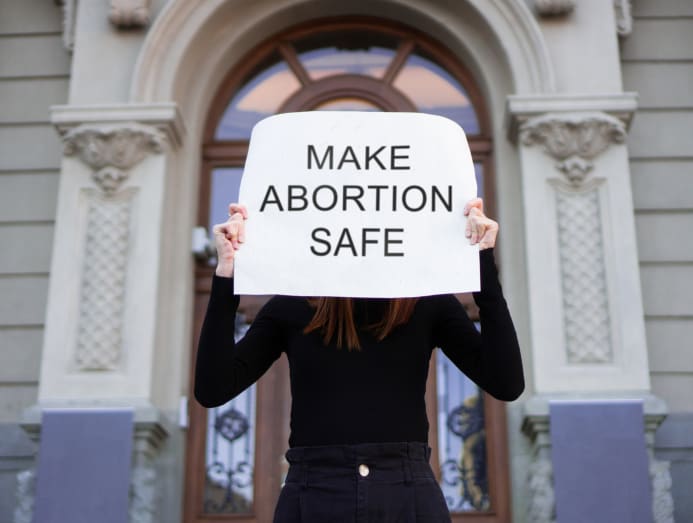 Although lawmakers have decriminalised abortion under certain conditions, there is no guarantee that every person seeking legal abortion care from medical practitioners will receive it without delay.
This is despite the Medical Council of Thailand's regulation for abortion procedures, which stipulates that in case of referral, it should be done "without delay".
"The phrase 'without delay' is not good enough because it lacks a timeframe," said Dr Kritaya Archavanitkul, a coordinator of Choices Network Thailand.
"We don't know how many days that is and all the while, many hospitals still try to set up a committee to make a decision. This delays the process."
Choices Network Thailand is an advocacy network. Formed in 2007, it currently works with more than 80 organisations and groups to help provide people with unintended pregnancies with more choices and services they deserve.
Despite room for improvement, safe abortion advocacy groups welcome the amended laws which they believe have more pros than cons. 
Besides preventing unnecessary injuries and maternal deaths, Dr Kritaya said the legal amendments can also lead to better healthcare services and empower people to seek proper abortion care. 
At the same time, she added, increased public awareness can open the door to more discussions about sex education and access to birth control, which could eventually help reduce unintended pregnancies in Thailand.
"This will only help our work run more smoothly but some people don't get it. They think the new laws will lead to promiscuity, for instance," she told CNA.
"Nobody wants to have an abortion. Nobody intends to get pregnant so they can abort."
While obstacles remain in the path of safe abortion, advocates in Thailand are hopeful the future will be brighter for those who seek it. Many groups continue working closely with the government to ensure that equality in the healthcare system is extended to people with unintended pregnancies.
"We should not have to neglect these women simply because we feel what they think is bad. We have to accept the fact that there are problems in this world and that unintended pregnancy is just one of the problems that threaten humans. It's not a problem we can never accept," Dr Rueangkit said.
For Lita, after leaving the hospital in April, she called the 1663 hotline to consult about abortion. She submitted the ultrasound scanning to prove she was seven weeks pregnant and was referred to a doctor who proceeded to help her terminate the pregnancy with medication.
"I made an informed decision," Lita said. "I never regretted it."
*Lita's name has been changed to protect her identity.