Tourists 'will still come' to Angkor Wat despite massive price rise
While entrance fees to visit Angkor Wat are set to go up by as much as 85 per cent, tourism officials think visitors will not be put off.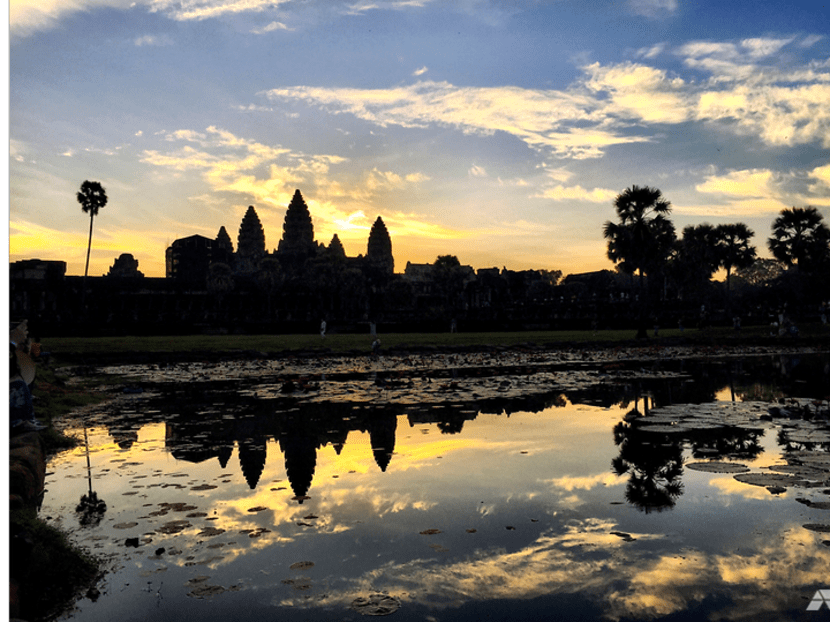 SIEM REAP, Cambodia: From next week, foreigners will have to pay almost twice as much to visit Angkor Wat, Cambodia's most-visited attraction, raising questions about whether the country's tourist industry will suffer as a result.
Angkor Wat, a temple complex dating back to the 12th century, pulls in more than 2 million foreign visitors annually, generating US$62.5 million from ticket sales last year. That amount is expected to jump this year after the new entrance fees kick in on Feb 1.
The price of a one-day pass will go up from US$20 to US$37, an increase of 85 per cent. A three-day pass will cost US$60 and a week-long pass US$72, a jump from US$40 and US$62 respectively.
While the increases are significant, they are the first for 22 years, and there is some optimism that tourists will not be put off from visiting the jewel in Cambodia's tourism crown.
"If you look at the inflation, a one-day pass would be worth about US$40 now. There are more than 100 temples and US$37 for one day is still cheaper than other places," said Executive Director Ly Se from the Angkor Enterprise, a governmental body in charge of ticket sales at the Angkor Archaeological Park.
"Tourists will still come to Angkor Wat."
"THE INCREASE IS HUGE"
However, the same confidence is not felt by some local tour operators. Many of them have questioned the transparency of the price increase, which will be implemented at a time when some are reporting a downturn in business.
"We find it very strange that the government announced the price increase at short notice. As a tour operator, we want transparency and collaboration before decisions," said Sareth Duch from Angkor Destination, a tour agency in Siem Reap.
Most of his clients are Europeans, who accounted for about a quarter of the visitors to Angkor Wat last year. He is worried the price hike will add to the impact that a weak European economy and Brexit is having on his business.
"The increase is huge. We've already experienced a drop in customers. It's not just because of the price increase but it is a factor. People are earning less money. I have no idea why our government made this decision."
The fact that 85 per cent of revenue from ticket sales goes to the national budget may have influenced the government's thinking, especially as tourism officials do not share the view that it could lead to a significant drop in visitor numbers.
"We might experience a little drop in visitors and have to adjust the costing. Yet, the prices still remain affordable for tourists as well as tour operators, as they've already prepared themselves," President of the Cambodia Association of Travel Agents (CATA) Chhay Sivlin told Channel NewsAsia.
Still, with tours to Angkor Wat accounting for around 70 per cent of operators' income nationwide, according to Chhay, the impact of the price hike on the wider tourism industry will be closely watched.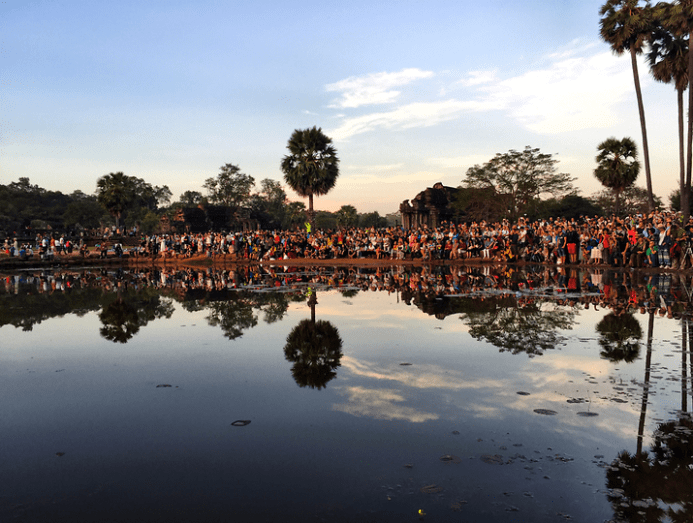 The new entrance fees were announced last August, months after the government took over ticketing from Sokimex - the largest oil and gas company in Cambodia with strong links to the ruling Cambodian People's Party (CPP).
Sokimex enjoyed a 17-year concession to sell tickets for the highly-profitable tourist attraction. The agreement allowed it to keep 15 per cent of the revenue from ticket sales, a source of criticism by the opposition Cambodia National Rescue Party (CNRP).
However, that is no longer the case. With the establishment of Angkor Enterprise, more income will be directed to state coffers, with the 15 per cent that was going to a private company now set to be invested in preserving and enhancing the temple complex.
AN UNPLEASANT SURPRISE
While the price hike will have zero effect on Cambodians, as they can visit Angkor Wat free of charge, it looks set to come as an unpleasant surprise for foreign tourists.
"It's an amazing place. US$20 is okay but US$37 is so, so expensive. I've been to Paris and the Eiffel Tower, the most famous (tourist attraction), and the fee is cheaper," said Joao Rafael from Brazil.
Although many tourists that Channel NewsAsia spoke to said they would pay more to see Cambodia's most treasured site, some were reluctant.
"It's quite expensive already just to be here. For that price, I would see other parts of the country and not Angkor Wat," said Jean-Matthieu Schmerber from Belgium. "What is going to change for the experience of tourists here? I think it'll be the same. There are also places comparable to here and cheaper, like Bagan in Myanmar."
In the regional tourism market, Cambodia is up against fierce competition. "Other countries also have their resources, like Myanmar for example. It's also booming. Vietnam does a lot of promotion. It even gives free visas," Duch said.
"When we jump too high, we're afraid the tourist arrivals will drop."CNA FB Pixel
Follow Pichayada Promchertchoo on Twitter @PichayadaCNA