Love, Bonito bags US$50 million in funding, planning more stores in Singapore and global expansion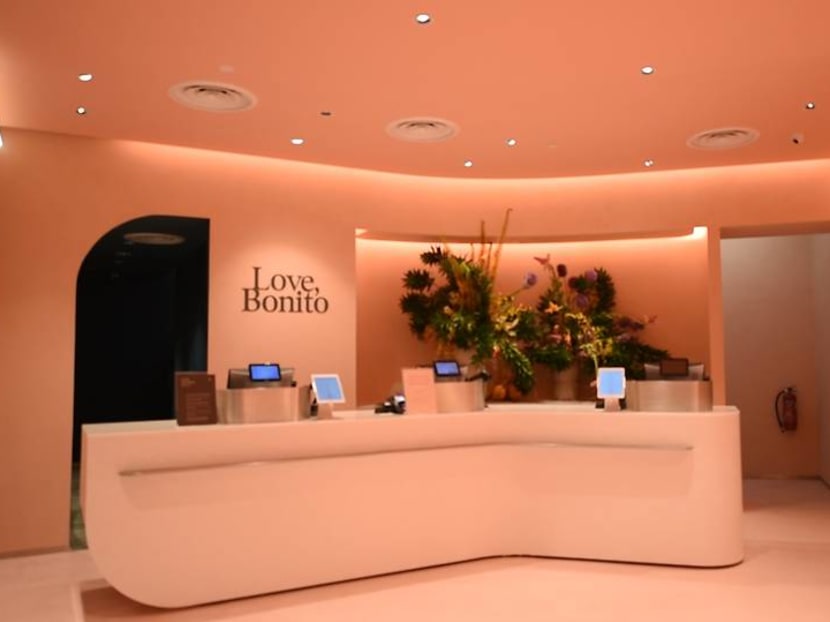 SINGAPORE: Homegrown fashion brand Love, Bonito said on Wednesday (Oct 27) that it had secured US$50 million (S$67 million) in funding as it plans to open more stores in Singapore and expand into other markets like the United States.
The Series C funding round was led by Primavera Capital Group, China's second-largest private-equity firm which previously invested in Alibaba and ByteDance. Love, Bonito is the Chinese firm's first Southeast Asian investment.
Japanese retail giant Adastria and venture capital firm Ondine Capital also participated in the funding round.
Love, Bonito, which first started in 2006 as a blogshop selling imported clothes, is now one of Singapore's biggest female fashion labels. Since its rebranding in 2010 into a formal e-commerce platform, it has been designing and manufacturing its own clothing targeted at Asian women.
The brand made the surprising move to venture into brick-and-mortar retail in 2017 with the opening of its first physical store at Somerset. This has since grown to 16 stores across Singapore, Malaysia, Indonesia and Cambodia. It also ships to 20 countries worldwide.
Noting that it has been three years since the firm's Series B financing where it raised US$13 million, Love, Bonito's chief executive Dione Song said the latest funds will be used to "double down" on existing markets, as well as accelerate its global expansion into Hong Kong, Japan, Philippines and the United States.
In its home market Singapore, it continues to see "solid traction".
"With this round of funding, we intend to enhance our customer experience, delight our community even further, expand as well in customer acquisition, category offerings and community outreach to increase our market share and market presence," said Ms Song.
More physical stores are in the works as the brand still sees "a gap in the market".
"Right now, we do not have a full footprint across all geographies. One part that we're looking at would be the east of Singapore so you can take your guess around which malls we'll be looking into in the upcoming six to 12 months," Ms Song said at a virtual press conference.
Beyond Southeast Asia, it is also looking to expand in East Asia such as Hong Kong, Taiwan and Japan where it has seen "good organic traction", as well as Western countries like the United States.
Initial steps include deepening partnerships, building up local teams and organising pop-up stores.
Explaining why it is looking at Western markets, Ms Song said: "We're not just reaching out to Asian women in Asia, but beyond that we see a good traction and a good resonance with the Asian female community, especially in markets like the United States and Australia."
Online revenue growth from the United States, for example, was up 1,200 per cent in September on a year-on-year basis, fuelled by Asian consumers in key states like California and New York, she added.
In a separate press release, the company said it has achieved overall growth of more than 120 per cent year-on-year in international markets, and overall growth of 208 per cent for online sales to date. About half of its e-commerce revenues and transactions come from markets outside of Singapore.
Meanwhile, Love, Bonito has plans to increase its offerings to include active wear and accessories, as well as explore new categories such as wellness on the back of pandemic-induced demand. More details on the latter will be announced next year, Ms Song told reporters.
The company is also investing in data science to create a more personalised experience for customers. For one, there is the "potential for (the brand) to be expanding into a subscription programme, especially catering to the busy working women and those who truly appreciate convenience", noted the CEO.
While the pandemic has taken a toll on the local retail industry, Love, Bonito said revenue for the first half of this year grew 62 per cent on a year-on-year basis.
Ms Song noted that the brand tried to remain nimble in its offerings over the past year, such as diversifying into loungewear where it saw growing demand with more people working from home.
"COVID-19 definitely had an impact to the broader retail landscape but for us at Love, Bonito, because of our omni-channel presence, it has allowed us to really diversify and focus on the right platform," she said.
"So in light of the pandemic, we've really doubled down more on the e-commerce expansion … For us it's really about picking the right channels and being omni channel gives us the flexibility and versatility to be doing that."