Femtech in Singapore: Is women-centric health technology the next big thing?
Singapore is the femtech hub of the region for healthcare technology tailored for women. Money Mind talks to a few companies that have attracted the eye of investors.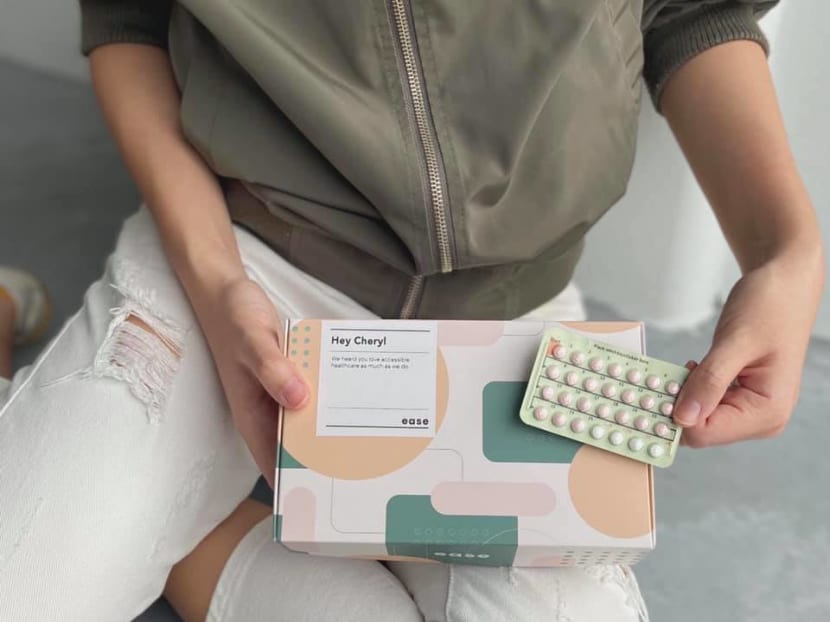 SINGAPORE: Healthcare technology tailored for women is a booming market, with global funding for start-ups in the sector crossing the US$1 billion mark for the first time this year.
Given that women make up half the population of the world, the sector has a huge potential market, but it is also a market that has historically been underserved, especially in Asia, said experts.
Exacerbating the problem, many women themselves lack awareness of their health issues.
Healthcare industry analyst Suchismita Das of Frost and Sullivan calls female technology (femtech) the "stepchild" of digital health.
She argues that it is time to go beyond general health treatments that do not take gender differences into account.
Femtech refers to products that use technology to improve women's health.
"Women's health is usually misunderstood as just reproductive health. But a woman's body shape and a man's body shape are different. Yet, when a woman goes for hip replacement surgery, she is receiving general prosthetic implants that were designed by a man, on a man and for a man – because the clinical trials were conducted on a basis of a man's body and body shape," said Ms Das.
"There are other similar examples. In chronic conditions such as diabetes, women experience different symptoms to men. So in an era of precision medicine and precision health, we need to acknowledge that it is time for women to receive gender-specific treatment and care," she added.
This access gap is what femtech businesses hope to bridge.
Mr Rio Hoe and Ms Guadalupe Lazaro founded Ease Healthcare in 2019.
The couple say that the business was inspired by their own personal experiences accessing sexual and reproductive health services in Singapore.
"We faced different barriers along the way, such as the stigma of going down to a clinic or the judgment from doctors. So we wanted to change things," said Ms Lazaro.
The result was the creation of a telemedicine platform that aims to make healthcare more accessible, convenient and discreet.
Users can book online medical appointments, and medications are delivered within four hours - in personalised and discreet packaging.
The start-up recently received seed funding of US$1.3 million – the largest femtech round in Southeast Asia. The funding was led by Insignia Ventures.
Insignia Ventures' founding managing partner Tan Yinglan said: "One of the things we look out for particularly is that they really understand the pain points of the customer and the market that they are addressing. And they were able to build up a massive community and content which is very relevant to their target audience."
The app was launched last year, and now has about 20,000 users.
With its social media strategies and a slew of community building activities, the interface is designed to appeal particularly to a younger, digitally savvy audience.
At the other end of the age spectrum, is another major sector in the femtech space – menopause.
According to Frost and Sullivan, by 2025, more than 1 billion women globally will be experiencing menopause. That is around 12 per cent of the world population.
Singapore-based start-up EloCare is hoping to find data-driven solutions to address this condition.
Dr Tan Thiam Chye, EloCare's clinical adviser, said there are currently not many health tech solutions dealing with menopause.
So even though about three-quarters of women will experience symptoms such as hot flushes and night sweats, many may not be aware of those signs.
The start-up's aim is to improve the diagnosis, detection and monitoring of the symptoms of menopause.
The company has been awarded a seed grant by Singapore Health Technologies Consortium (HealthTec) – a platform for industry and academia to collaborate on technology that will transform health and wellness.
The funding will help support EloCare's development of an algorithm to identify the symptoms of menopause.
The aim is to help "differentiate between (menopause) symptoms and other noises", said Ms Mabel Nguyen, co-founder and CEO of EloCare.
"So we make sure that if you are having these hot flushes, it's not because you are feeling hot. If you have some sleep disruption, it's because of menopause and it's not because of something else," she added.
Having such data empowers women to understand their bodies better and to make informed decisions on healthcare solutions, all of which will have a short-term and long-term impact on health outcomes.
"Menopause can be so disruptive to a woman's health. The symptoms can last for years. And beyond the short-term symptoms that can affect their life, their health and their work productivity, their relationship and family environment," said Ms Nguyen.
Femtech start-ups have raised more than US$1 billion this year, more than 10 times the US$98 million raised in 2011, according to PitchBook, which provides private & public capital market data.
It is expected that revenue from the femtech sector will reach US$1.1 billion by 2024, with annual projected growth of 12.9 per cent, said Frost and Sullivan.
Singapore is the femtech hub of the region – with more than half of the femtech companies in Southeast Asia based here.
Expanding to the region will come with a new set of challenges – and opportunities.
Ease Healthcare has its eye on this market, knowing that the pain points it is trying to address in Singapore, such as convenience, accessibility and cost, are similar in many other Asian markets.
At the same time, co-founder Ms Lazaro acknowledges that such personal health topics are sensitive. She says businesses like theirs need to adjust to different expectations and cultural norms, and adapt their language and marketing accordingly.