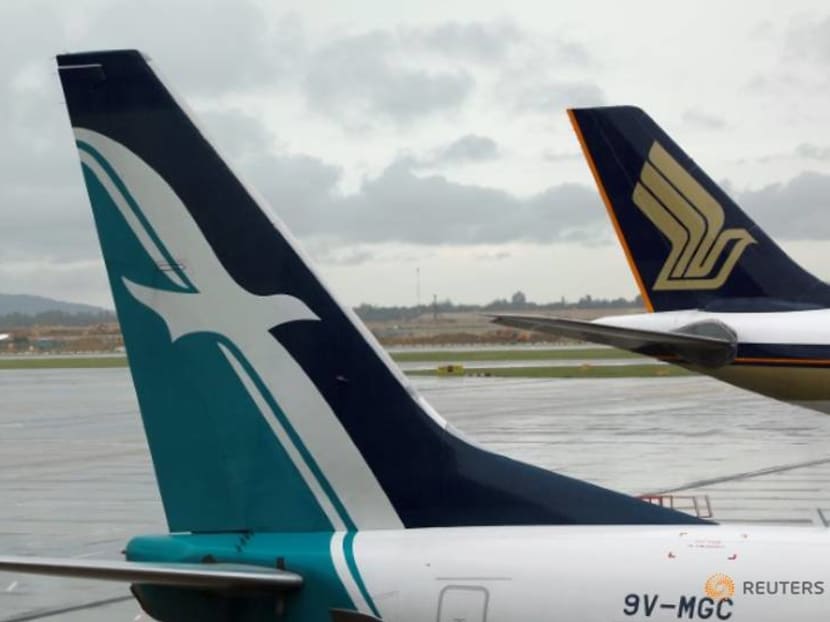 SINGAPORE: SilkAir will transfer its services for 17 destinations to budget airline Scoot ahead of its merger with Singapore Airlines (SIA). 
In an announcement on Thursday (Nov 22), SIA added that Scoot will also transfer flights to Shenzhen in China and Kochi in India to SilkAir, and flights for two destinations in India to Singapore Airlines. 
The changes are a result of a detailed review of the airlines under the SIA Group portfolio and are subject to regulatory approval. 
They are expected to take place between April 2019 and the second half of 2020. 
Customers who have made bookings with the affected flights will have the option to switch to flights under Scoot, SIA or SilkAir where possible, or be given refunds. 
List of SilkAir routes to be transferred to Scoot:
Laos (Luang Prabang and Vientiane) in April 2019
India (Coimbatore, Trivandrum and Visakhapatnam) between May and October 2019
China (Changsha, Fuzhou, Kunming and Wuhan) between May and June 2019
Thailand (Chiang Mai) in October 2019
Malaysia (Kota Kinabalu) in December 2019
Indonesia (Balikpapan, Lombok, Makassar, Manado, Semarang and Yogyakarta) between May and July 2020
SilkAir will also convert its Mandalay route into a seasonal service. It will end its existing service in March next year before resuming it later that November and go on until January 2020.
Scoot will transfer flights to SIA for Bengaluru in May 2019 and Chennai in May 2020. It will transfer its flights to SilkAir for Shenzhen in June 2019 and Kochi in October of the same year. 
The budget airline will also suspend its Honolulu route from June next year due to poor demand.
Singapore Airlines announced in May that it was upgrading its SilkAir cabin products to prepare for the merger of its regional wing.
SIA also said that it will expand Scoot's fleet with the transfer of 14 Boeing 737-800s from SilkAir. 
"We are now at the half-way mark in our three-year Transformation Programme, and today's announcement represents another significant development," said Singapore Airlines CEO Goh Choon Phong. 
"The route review will strengthen the SIA Group for the long term, with the right vehicles in our portfolio of airlines deployed to the right markets."