Brick-and-mortar stores still 'very important', says Uniqlo as it plans to expand in Singapore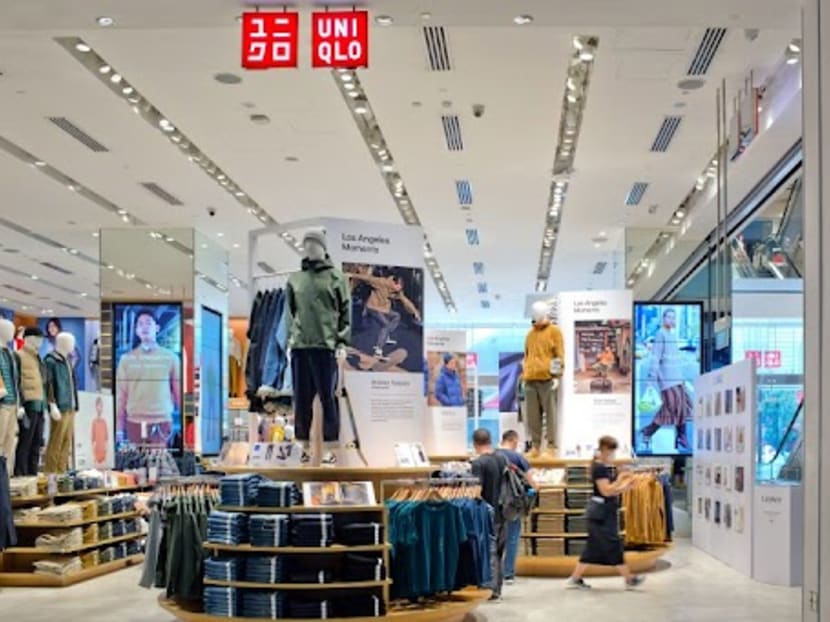 SINGAPORE: Even as it works on adding better ways to shop on its e-commerce platform, brick-and-mortar stores remain a "very important" of Uniqlo's business.
This is why the Japanese clothing brand plans to keep expanding its retail store presence in Singapore, said Mr Yuki Yamada, the chief executive officer of Uniqlo's operations here.
"We will be opening more retail stores as part of our expansion (and) to continue to meet our customers' needs," he told CNA in an interview on Thursday (Oct 7).
"We (can't) disclose the number yet … but we are preparing some new store openings right now."
Now in its twelfth year of operations in Singapore, Uniqlo has 26 stores across the country and employs about 1,400 people.
The COVID-19 pandemic has created an urgent need for retailers to go digital. Likewise, Uniqlo has ramped up its online shopfront over the past year but it does not see one replacing the other.
"(A) physical store is still very important … and the best location to understand customer needs," said Mr Yamada. "We always interact with customers through the staff and we like to understand product feedback, what they want, and what can be improved."
And so last year, it relaunched three stores with a new retail concept.
Located at Orchard Central, Ion Orchard and Plaza Singapura shopping malls, these Uniqlo Town stores, as they are called, want to provide more than just a shopping experience.
For instance, the flagship store at Orchard Central partners local entrepreneurs to hold workshops ranging from art and craft to fashion upcycling. 
Efforts seemed to have paid off, according to Uniqlo, which said footfall at these three Uniqlo Town stores were up by an average of 130 per cent since the reopening in July last year.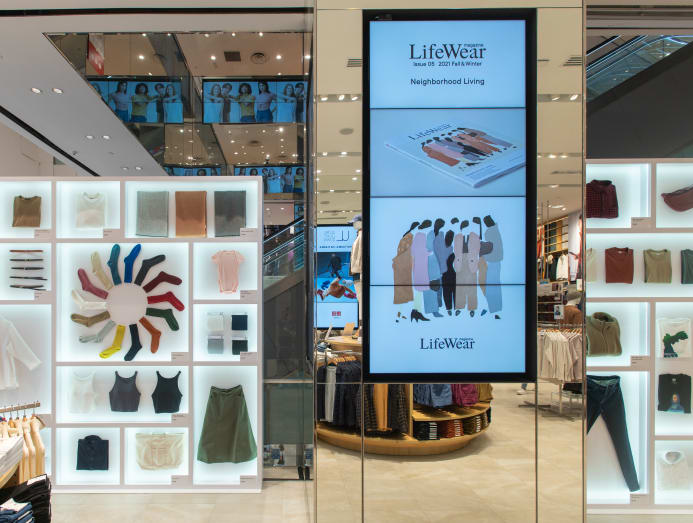 That is not to say that the casualwear chain was not affected by the pandemic.
Store sales and footfall traffic took a hit last year, said Mr Yamada, adding that the worst impact came from the two-month "circuit breaker" last year that brought the country to a near-standstill.
But it spotted new needs amid pandemic-induced lifestyle changes. With the rise of work-from-home arrangements for instance, it decided to spruce up its offering with a new range of daily essentials.
"Everybody has to work from home so we (provide) a good range of merchandise like lounge wear, inner wear and if you go out, we have a mask. If you want to exercise, we have sports utility items," said the chief executive. "We continuously provide essential items to the Singapore market."
Sales have since recovered, with "good traffic" observed across its stores in the city areas and the heartlands this year, said Mr Yamada, who declined to reveal specific figures.
"We see the sales recovering but (compared with) before COVID-19, we haven't recovered fully yet because the borders are closed," he added, noting that the dearth of travel has crimped demand for its top-selling winter clothes.
Uniqlo's parent company, Fast Retailing Group, said in its latest earnings report that both revenue and profit saw "large increases" in the nine months ended May. The latter rose to 227.9 billion yen, from 134.4 billion yen in the year-ago period that was hit hard by the pandemic.
Overall, the Tokyo-based retail group expects operating profit for the fiscal year ending August to rise 64 per cent year-on-year to 245 billion yen, it said in the report released in July.
Back in Singapore, the retailer continued to adapt to other challenges such as the perennial labour shortage which heightened last year when some of its foreign employees chose to head home amid the pandemic.
Self-checkout counters, for example, were rolled out at almost 70 per cent of its stores over the past year to alleviate the manpower woes.
At the same time, it launched new initiatives to cater to those who prefer to shop online, such as offering online-only discounts and extra product sizes. It is also partnering third-party logistics firms to handle deliveries. 
"Before the pandemic, we put in a lot effort to improve e-commerce. Then during the pandemic, we saw strong sales growth for e-commerce and I think customers also realise e-commerce services (are) actually quite convenient," said Mr Yamada.
"But as we mentioned, both offline and online channels are important for us."
He stressed that Uniqlo believes in having "good synergy" between its online and offline offerings. This is why it launched new services such as "click and collect" where customers can make their purchases online and choose to collect the items at any Uniqlo Town stores on the same day.
Mr Yamada said the company continues to work on improving its online-to-offline strategy, and its end goal is one that "intelligently fuses online and the physical store operation for shoppers".
"What we want to achieve here is when customers think of buying clothes, they think of buying Uniqlo. I think that's what we want to achieve at the end of the day," he said.