Cool hacks for hot nights: Conquer the heat and unlock the secret to blissful sleep
Don't toss and turn in the heat. Try these tips for a restful slumber.
This article contains affiliate links. If you buy through these links, we may earn a small commission.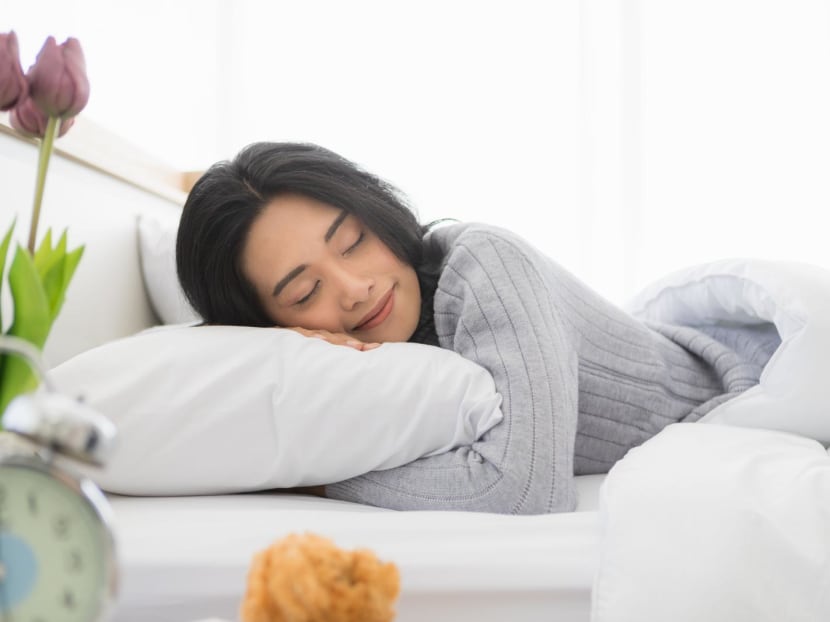 Are the increasingly warm and humid nights keeping you hot, bothered and unable to sleep? May and June this year witnessed night-time temperatures stubbornly lingering above 29 degrees Celsius, a record high on the nocturnal mercury scale.
It's no surprise if the discomfort has kept you tossing and turning. Research from the Sleep Foundation reveals that our bodies are most sensitive to temperature during the early stages of sleep, making us prone to waking up when overheated. Studies indicate that the sweet spot for a sleep-inducing room temperature falls between 18 to 20 degrees Celsius.
As the grip of climate change tightens, the surge of sweltering nights seems almost inevitable. But fret not – here are some strategies and products tailored to ensure your pursuit of uninterrupted slumber remains undeterred.
TIP 1: TAME THE SUN WITH BLACKOUT CURTAINS OR BLINDS
When sunlight bathes your room, residual heat can linger long into the night, exacerbating discomfort. Here, blackout curtains or blinds are your secret weapons. Engineered to shroud your space in darkness, they also rebuff the sun's rays. Privacy and noise reduction are added perks.

A stellar pick is the Eclipse Kendall Blackout Thermal Curtain Panel (S$30.61). It features Thermaback technology to block out sun rays, insulate against heat, reduce noise and offer privacy.
 
If you find curtains too cumbersome to clean, opt for reflective window film – a budget-friendly solution to keep heat at bay while preserving your view. The OIMG One Way Mirror Window Film (S$6.37) is designed to repel 85 per cent of infrared rays and 99 per cent of ultraviolet rays, keeping the room cool while safeguarding your privacy.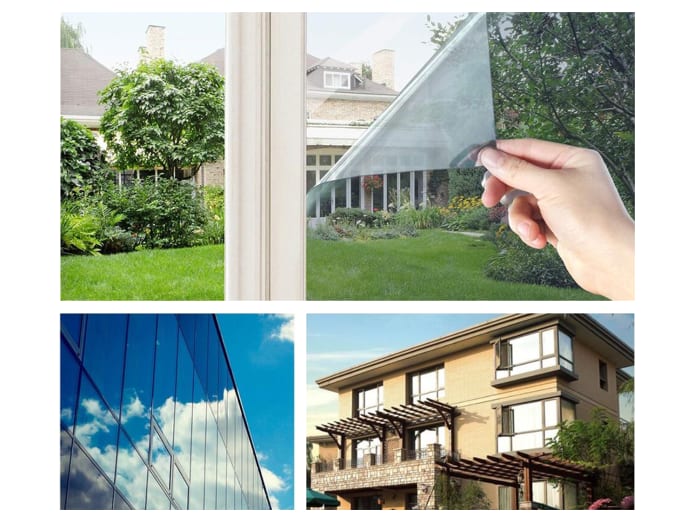 TIP 2: REGULATE HUMIDITY WITH A DEHUMIDIFIER

While there is no escaping the humidity in Singapore, there are ways to regulate it. If you can't stand being sticky, consider investing in a dehumidifier. This device extracts moisture from the air, releasing dry air back into your living space. Some models even incorporate air purification capabilities.

Check out the Xiaomi Smart Dehumidifier 22L (S$299), which offers eight hours of continuous whole-house coverage. This intelligent appliance automatically shuts down when the water tank reaches its limit.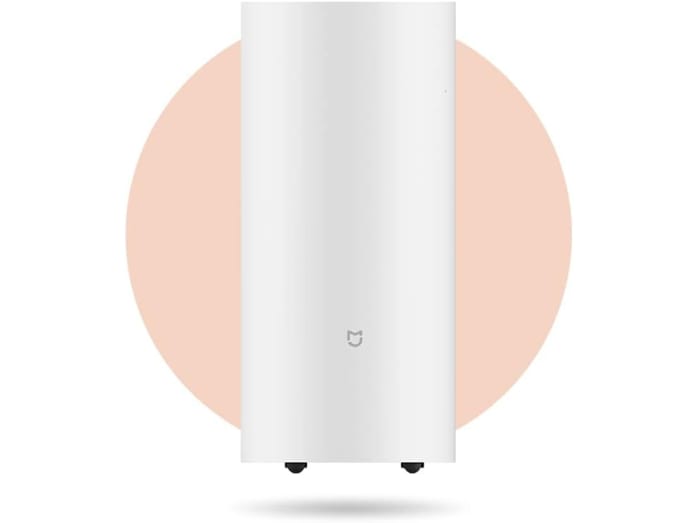 TIP 3: ELEVATE YOUR SLEEP WITH A COOLING MATTRESS TOPPER OR PAD
Beyond temperature control, you can cultivate a cooler bed environment with a cooling mattress topper or pad. Infused with cooling gel memory foam or latex, these innovations work wonders. Opt for Tencel, lyocell or polyester materials for superior moisture-wicking prowess.

Indulge in the
ZINUS 3-inch Swirl Gel Cooling Memory Foam Mattress Topper, Cooling Airflow Design
(from S$80.38), a marvel that cools and supports with its cooling gel formula and ingenious airflow design.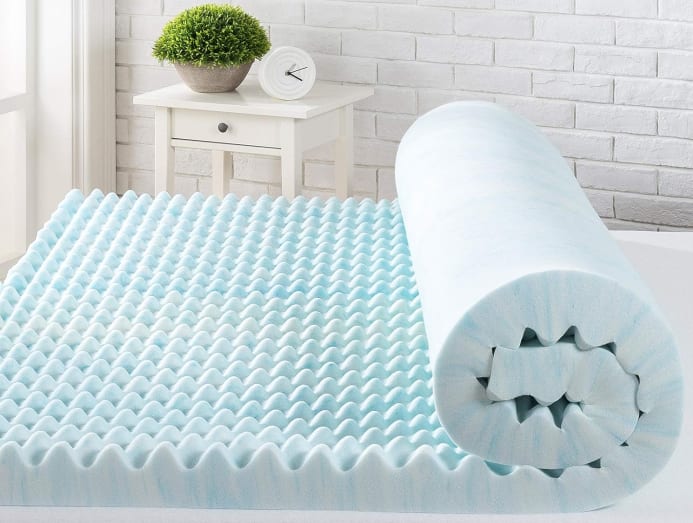 TIP 4: CHOOSE THE RIGHT SLEEPWEAR
Your choice of sleep attire significantly impacts comfort. In Singapore's humid climate, moisture-wicking fabrics such as silk, Tencel, linen or bamboo work best. Lightweight cotton also offers breathability, though it lags behind other materials in moisture management.

Experience ultimate comfort with
Bedtribe's Women's Ultra-Soft Bamboo Loungewear Set
(S$58). Comprising a V-neck tee and elastic shorts, this bamboo ensemble boasts exceptional breathability and moisture-absorbing properties, thanks to the microscopic gaps in its fibres.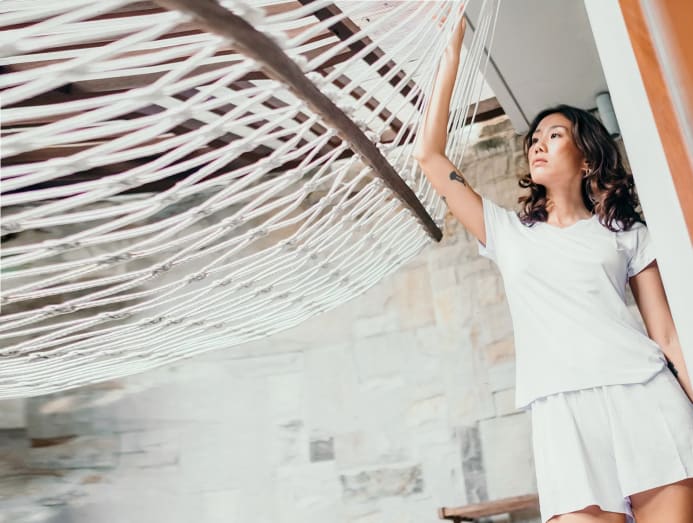 TIP 5: STRATEGISE WITH TOWER FANS
Chic and portable, tower fans make for a strategic choice. While they were once louder than standing fans, newer models have evolved to be bladeless and quieter. What's more, tower fans don't just cool; they also add a dash of style to your bedroom.

Among the standout choices is the Dyson Cool AM07 Air Multiplier Tower Fan (S$409), a bladeless wonder that delivers whisper-quiet high-velocity airflow. With 10 adjustable settings, you can customise your cooling experience.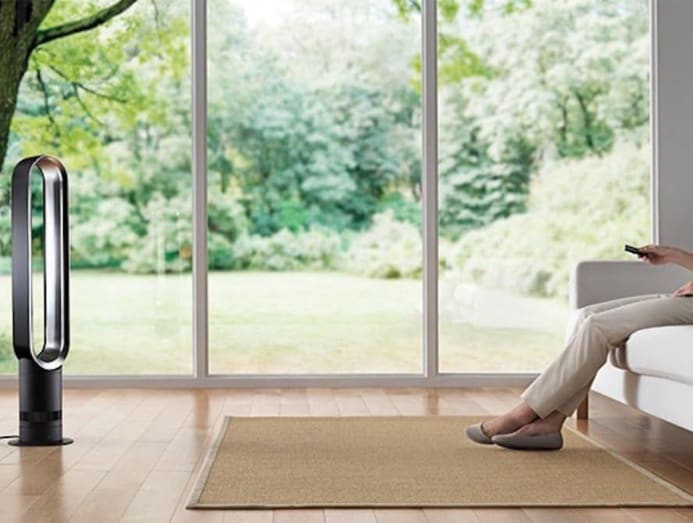 TIP 6: TAKE A WARM BATH AND COLD DRINK BEFORE BED
While bathing in warm water may sound counterintuitive, it can actually help to cool you down. After a warm shower, your body temperature adjusts to the cooler ambient air. Enhance your nighttime ritual by keeping a chilled tumbler of water within arm's reach to stay hydrated.

The
Thermos JDI-400P S Vacuum Insulated Tumbler
(from S$20.46) is a reliable companion. Available as a set of two, these stainless steel cups are designed to maintain liquids below 7 degrees Celsius for a full hour.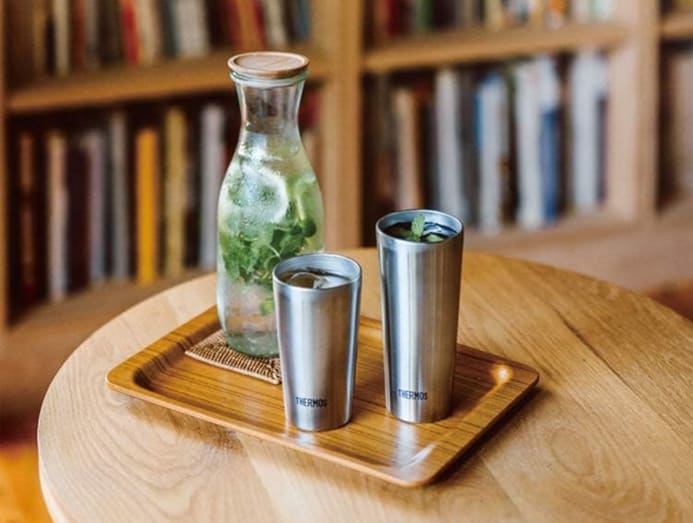 By thoughtfully implementing these strategies and selecting the right products, you can conquer the heat and unlock the secret to blissful sleep.
This article contains affiliate links. If you buy through these links, we may earn a small commission.

Prices are correct at the time of publishing.