Effortless beauty: Embrace skin minimalism for a naturally radiant you
Discover the art of achieving a luminous look with a less-is-more approach.
This article contains affiliate links. If you buy through these links, we may earn a small commission.
Glowing, radiant, healthy-looking skin has long been the coveted standard of beauty. Countless beauty regimens and products promise to deliver on this desire, ranging from the foundational trio of cleanse, tone and moisturise to the elaborate 10-step Korean routine.
The beauty industry is a master of defining ever new standards of beauty, constantly introducing a plethora of products into the market. Amplified by the influence of social media, these offerings often ride the viral wave, generating trends like the #TikTokMadeMeBuyIt hashtag.
But what if the path to your skincare goals could be navigated without amassing a trove of products? Enter the trend of skin minimalism (or skinimalism), a concept that champions a back-to-basics philosophy. By concentrating on the essentials and high-quality ingredients, skin minimalism advocates for a reduced reliance on makeup and an embrace of natural beauty.
Simplicity takes centre stage with this approach, allowing your skin room to breathe and recover. Moreover, using fewer products mitigates the risks of redness, congestion and irritation that tend to arise from overwhelming the skin with excessive treatments. What's more, this pared-down routine not only conserves your time and financial resources but also contributes positively to the environment by curbing product and packaging waste.
With the right products, a skin minimalism routine can indeed yield maximum outcomes. Here are some standout essentials that help you do more with less.
CLEANSERS: THE FOUNDATION FOR A FRESH START
The cornerstone of any effective skincare journey begins with a clean canvas. A gentle yet thorough cleanse rids the face of makeup, pollutants and impurities that accumulate during the day.
This all-in-one solution acts as a cleanser, makeup remover and mask. Sunflower oil gently erases makeup while preserving skin's moisture. Strawberry seed oil, hydrolysed wheat protein and tomato extracts provide antioxidants and nourishment. As a bonus, it doubles as an exfoliant – simply leave it on for five minutes before rinsing.
SERUMS: THE POTENT ELIXIR
Serums, delivering potent concentrations of active ingredients, offer a tailored approach to skincare concerns. When choosing one, it's essential to take into account your skin's unique needs and type.
The Ordinary, Multi Peptide And Ha Serum (S$25.92; usual price: S$32)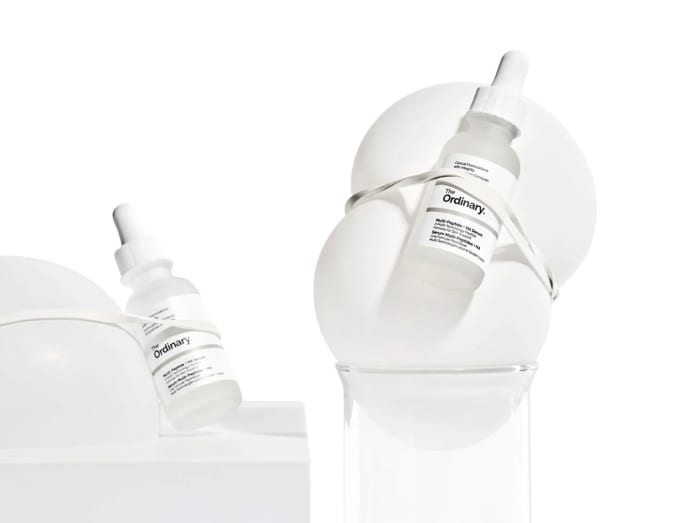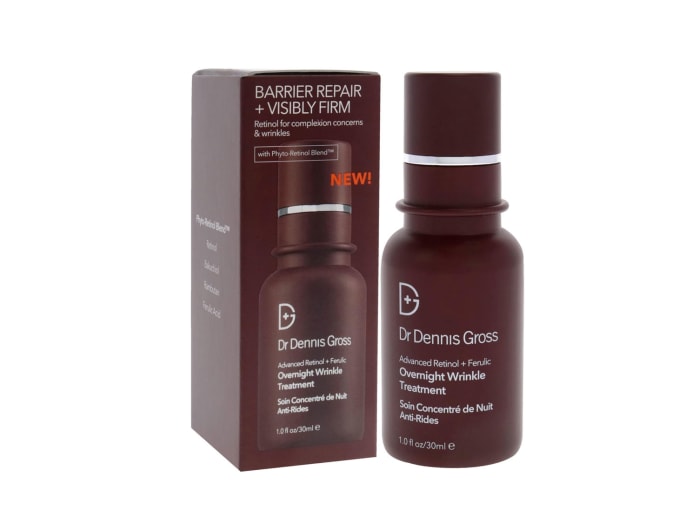 This overnight serum boasts a trio of potent ingredients – retinol, ferulic acid and bakuchiol – working in tandem to combat wrinkles, support the skin's ability to renew itself and brighten the complexion. The inclusion of niacinamide strengthens the skin's barrier, while evening primrose extract bolsters elasticity.
MOISTURISERS: NURTURING YOUR SKIN'S PROTECTIVE SHIELD
Vital for all skin types, moisturisers sustain the skin's natural protective barrier while providing hydration and nourishment.
COSRX Advanced Snail 92 All In One Cream (S$18.40; usual price: S$29.90)
This multitasking powerhouse stars snail mucin, renowned for repairing skin, providing enduring hydration and relieving redness. The lightweight gel texture fortifies skin's moisture barrier, sealing in essential hydration.
OLAY Luminous Niacinamide + Vitamin C Moisturizer (Amazon Prime offer: S$34.67; usual price: S$60.46)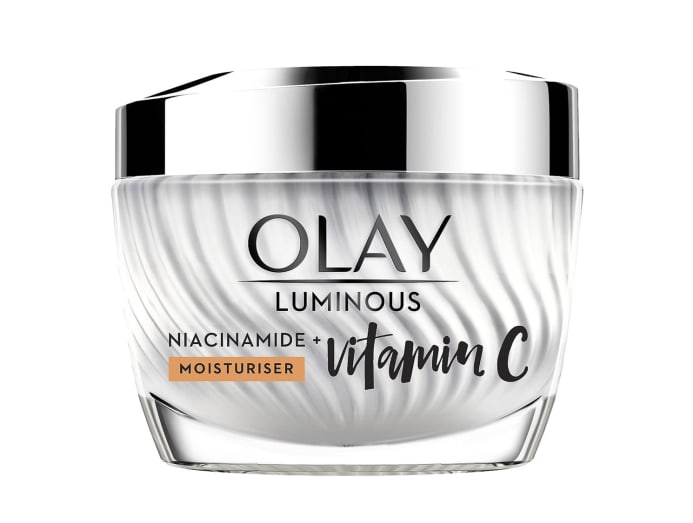 With the dual power of niacinamide and Vitamin C, this moisturiser targets dark spots, brightens skin, boosts collagen production and provides antioxidant benefits. Its swift absorption and non-greasy feel add to its appeal.
SUNSCREENS: YOUR SKIN'S GUARDIAN AND PRESERVER
A non-negotiable in any skincare regimen, sunscreen shields skin from detrimental UV rays. Prioritise a broad-spectrum formula boasting an SPF of 30 or higher for optimal protection.
Supergoop! Glow Stick SPF 50 (S$66.19)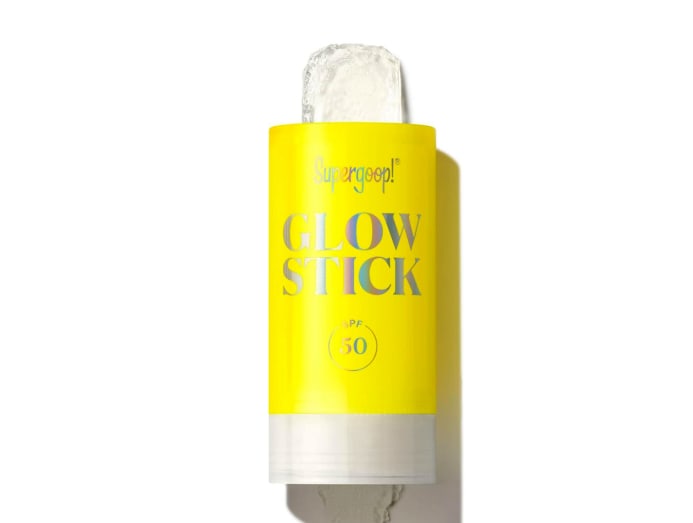 Avoid the dreaded white cast with Supergoop sunscreens. A cult favourite, this nifty sunscreen stick takes it up a notch with a dry-oil formulation, providing broad-spectrum UV protection for both face and body. Enriched with three nourishing oils (buriti oil, pracaxi oil and tamanu oil), it not only keeps your skin safe but also imparts a subtle highlighter effect, leaving you with a non-greasy finish. Pop the handy stick into your purse so you can easily touch up your sun protection while on the go.
Anessa Perfect UV Sunscreen Skincare Milk SPF50+ PA++++ (S$42.50)
Hailing from a revered Japanese brand, this sunscreen's lightweight milky texture ensures an easy application, leaving no residue or stickiness. It's suitable for all skin types, including oily skin, and good for the face and body. Its 80-minute waterproof feature makes it an ideal pool companion.
With products that deftly multitask, there's no excuse for neglecting your skin care. These offerings prove that fewer products can deliver myriad benefits to your skin while also being kinder to your wallet and the environment.
This article contains affiliate links. If you buy through these links, we may earn a small commission.
Prices are correct at the time of publishing.