Yuletide playlist: The 12 best versions of popular Christmas songs
Christmastime is here – time to crank out the tunes to get in the mood. But whose version of what song do you add to your playlist? Let the arguing begin. (And happy holidays!)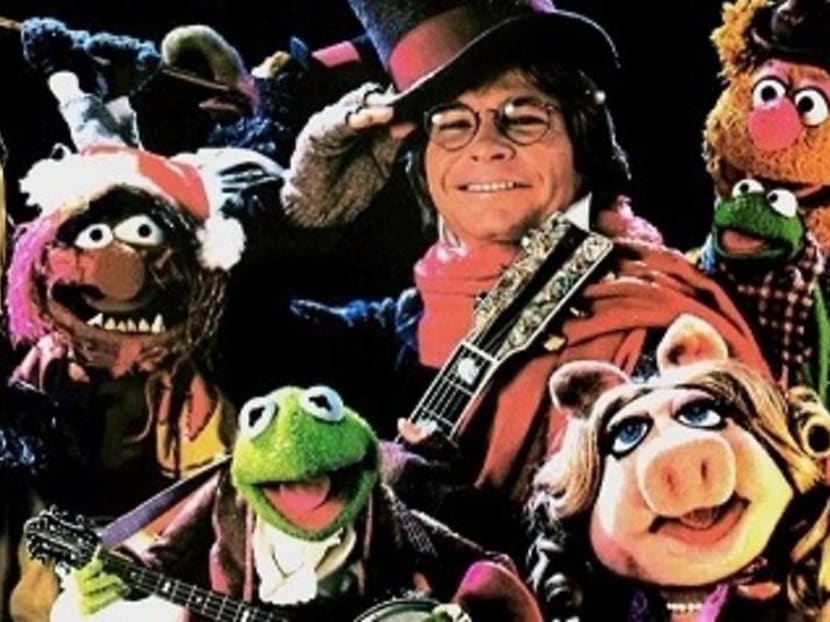 If you aren't already singing along to Mariah Carey's All I Want For Christmas Is You, then you aren't properly preparing for the most wonderful time of the year.
The trees, tinsel, and holly decorations are already up in retail stores, and from every speaker you'll hear Silver Bells, White Christmas or any of the many Christmas tunes that we've grown to know and love, sung by… just about everybody, it seems. From iconic voices such as Jim Reeves and Bing Crosby to Taylor Swift and CeeLo Green.
But which version is best? Whitney Houston's gospel-tinged version of The Little Drummer Boy or the ooh-I-can't-believe-they-did-that version by David Bowie and Bing Crosby? Is Noel Gallagher's Merry Christmas better than Slade's original? (Answer: No).
Of course, redoing a popular song can be a tricky thing, especially if that song is an iconic Christmas classic that is beloved and revered by all. That said, through the years, thousands have put their stamp on delightful Christmas, or Christmassy, tunes.

Here are 12 of our favourites (one for each day).
12 Days Of Christmas by John Denver and The Muppets
Only a total Grinch – or in this case, Statler and Waldorf – wouldn't put this on the playlist. Country singer John Denver kicks off with an earnest take of the tune before he is joined by Kermit, Miss Piggy, Fozzie, Gonzo, Scooter and others, who will surely put a smile on your face, especially with Miss Piggy doing her now-famous "ba-da-pum-pum" ad-lib.
Christmas Must Be Something More by Taylor Swift
Back before she met Max Martin, Taylor Swift released a Christmas album that contained country-fied versions of Last Christmas, Santa Baby and more, but this song is perhaps her best from that collection. No boyfriend heartache, no bad blood, but it still is an edgy musical riposte (insofar as country music can be edgy) against the commercialisation of Christmas, done in a way that only Tay-Tay can.
Happy X'mas (War Is Over) by John Lennon, the Plastic Ono Band and the Harlem Gospel Community Choir
This 1971 Lennon tune is a song of peace for the future, and many artistes have since attempted to do justice to the original, from Sarah McLachlan (yes) to Maroon 5 (no, please no). But let's face it, none can match John Lennon's own wistful, almost-pleading take, which now comes with a new music video that makes it more relevant today.
Wonderful Christmastime by Paul McCartney
John's former Beatle mate also got into the Christmas spirit at the end of the 70s. Yes, Paul is best known for writing those Beatle masterpieces (Let It Be, Hey Jude, Yesterday) but he's also been known to churn out a cutesy song or two during in his career. This 1979 tune is Paul at his most fun and surely livens any Christmas playlist
All I Want For Christmas Is You by Mariah Carey
Lesser mortals could not convey the emotions necessary for this song. Yes, it is a staple, but Mariah is a master at bringing that touch of wistful longing to this peppy and bouncy tune. Nobody has done this better.
Santa Baby by Madonna
You might think that the Queen Of Pop is all hung up on being the reigning diva of dance-pop, but the Material Girl has always been a cheeky performer. She really shows off her playful side in this remake of Eartha Kitt's seductive Yule tune. She's in full-on Who's That Girl mode and, yes, it comes complete with the flirtatious vamps that you've come to expect from Madge.
The Little Drummer Boy by Pentatonix
Who wasn't wowed by this group when they performed here a few years ago? Full of harmonious emotion, this far outstrips other versions (yes, even the Bowie-Bing combo). Spoiler alert: there aren't any drums in this remake.
Have Yourself A Merry Little Christmas by Sam Smith
Is he smiling to himself when he sings "make the Yuletide gay"? Probably, but we don't care. Under Sam Smith's vocal mastery, this song has an emotional depth missing in other versions.
Silent Night by Sinead O'Connor
First performed 200 years ago in 1818 in a quiet church in Austria, this song has had more than 700 covers – from reggae to lush orchestral versions. Notable remakes include Simon & Garfunkel's social commentary version (with the song peppered with news reports of war and devastation) and Enya's version, with her trademark vocal harmonies. But Enya's fellow Irishwoman Sinead pips her to the post with her stark rendition, which in a way, is most true to the original first performance of the carol.
Put A Little Love In Your Heart by Annie Lennox and Al Green
Taken from the Scrooged soundtrack, this isn't a Christmas carol per se, but its lyrics of making the world a better place ably capture the spirit of the season. Annie and Al's energetic performance also ensure this will perk up any Christmas party.
2000 Miles by Kylie Minogue and Chrissie Hynde/The Pretenders
Back in 2015, Kylie remade a orchestral version of the Pretenders' 1984 tune. While the band's version is the classic version you'll hear most, Kylie's version adds a sweetness that the original didn't have. Here, the two ladies join forces for Kylie's Christmas special.
Last Christmas by SHINee
Wait, can anyone top Wham's original? Taylor Swift, Ariana Grande, even Crazy Frog and those guys who made Gregorian Chant so popular had a go at this song. But SHINee's version ably conveys the vibe of the original while updating the tune for the times. The passing of SHINee singer Jonghyun only makes this version more poignant.
Do They Know It's Christmas by Band Aid
The original 1984 one, of course. Nothing beats that.