Hark! You're invited to feast on Nasi Lemak turkey at The Fullerton Hotel
CNA Lifestyle Experiences: You and three friends have a chance to enjoy an early Christmas dinner, complete with mulled wine, worth S$180 a person. It's on us!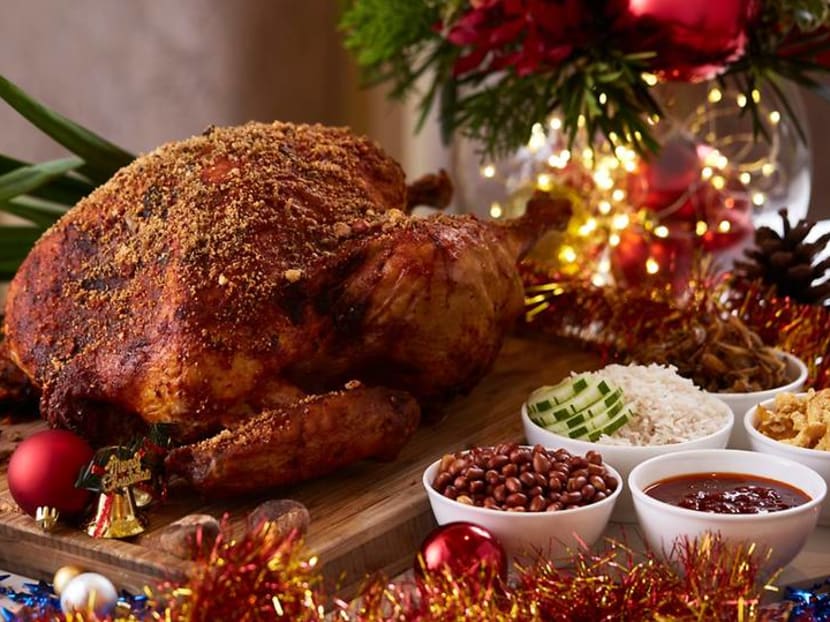 What better way to get yourself into the spirit of the season than by soaking in the festive vibes of a Christmas Light-up?
At The Fullerton Hotel, this annual tradition is beloved by many, and now you and three of your chums can partake in the festivities as well – complete with a Christmas dinner worth S$180++ (per person) to boot on Nov 23.
Sign-up details for this edition of CNA Lifestyle Experiences are at the end of the story. Invitations are exclusive to CNA Lifestyle Facebook followers, so you'll want to follow us here. Closing date: Nov 20.
You and your pals can witness the Christmas Light-up from a specially designated area in the hotel lobby. It's a prime viewing spot, like box seats at the theatre, so you can take as many pictures and Instagram Stories as you like.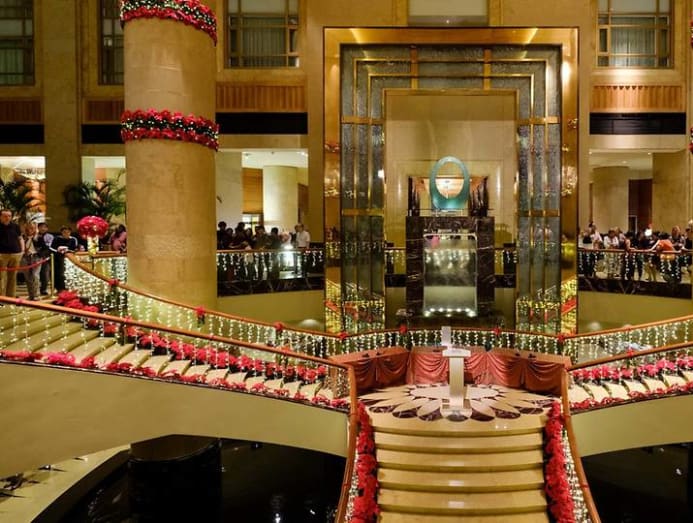 From your perch, you'll be treated to musical performances by the Reach Community Services group as well as the Ministry of Bellz. The latter is neither a newly-formed branch of the government nor an offshoot of the UK's Ministry Of Sound, but a homegrown hand bell ensemble. Think heavenly chimes that set the mood.
Then, with the lights dimmed, the hotel's staff perform a candlelit march-in. It's a magical sight to behold. This is the prelude to the main event, the tree-lighting ceremony. This year, The Fullerton Hotel aims to break the record of the tallest Christmas tree made of teddy bears.
Here's a glimpse of what happened last year.
After the light-up, proceed to a private area in Town Restaurant where the communal feasting begins.
The communal menu includes roast beef and a unique Nasi Lemak turkey. Both of these will be carved on request by a chef at a station near the seating area. There'll also be dishes that are individually plated, such as seared Hokkaido scallops, lobster bisque, truffle risotto with parmesan cheese, and a Mont Blanc dessert.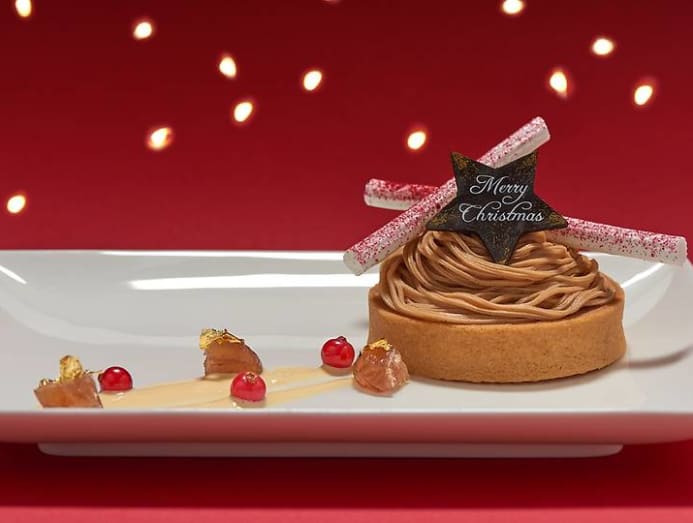 And what would a celebration be without libations? Be plied with mulled wine – a must for the festive season – as well as red and white wines.
This edition of CNA Lifestyle Experiences is made possible by The Fullerton Hotel Singapore. Follow CNA Lifestyle on Facebook for access to more exclusive experiences.