Li Nanxing and Singapore MasterChef Zander Ng cook up early Christmas feast
Christmas came early for CNA Lifestyle Facebook followers at The Fullerton Hotel's charity buffet dinner – the latest edition of exclusive CNA Lifestyle events.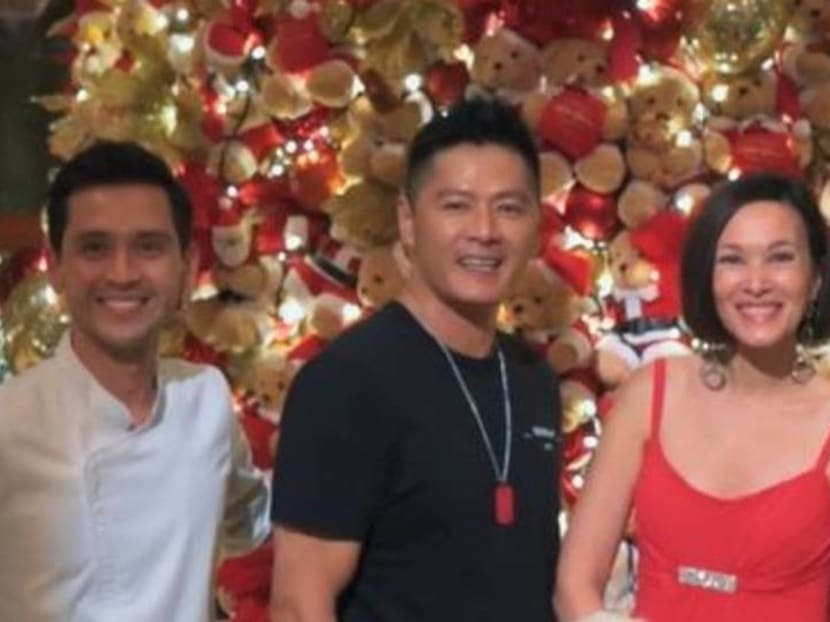 It's beginning to look a lot like Christmas … especially at the latest CNA Lifestyle Experience held at The Fullerton Hotel last Friday evening (Nov 23).

Five CNA Lifestyle Facebook followers and their three respective guests were wined and dined at this year's The Fullerton Knight & Stars Charity Cook-out dinner at Town Restaurant.

The night of revelries began with a front-row view of the hotel's annual Christmas light-up ceremony – which saw the unveiling of the record-breaking five metre-tall Fullerton teddy bear collectables Christmas tree and hotel staff coming together in a candle-lit march-in.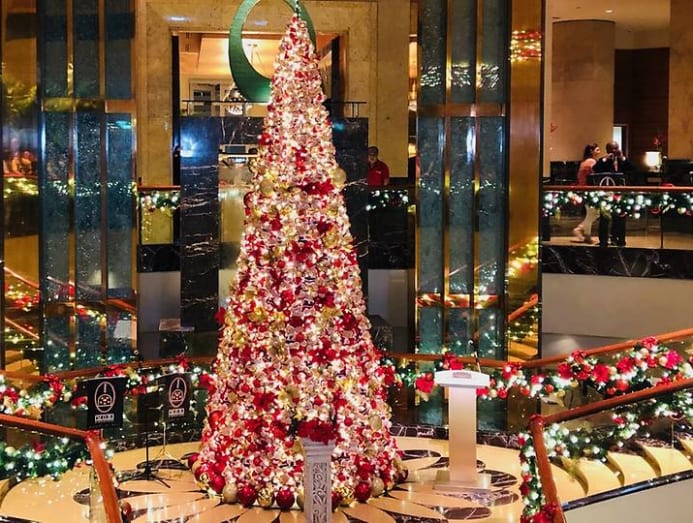 The merry-making then continued as our winners embarked on some serious festive feasting, starting with the culinary offerings of stars Li Nanxing, Deana Yusoff and MasterChef Singapore winner Zander Ng, who were all on hand to personally cook and serve up their dishes.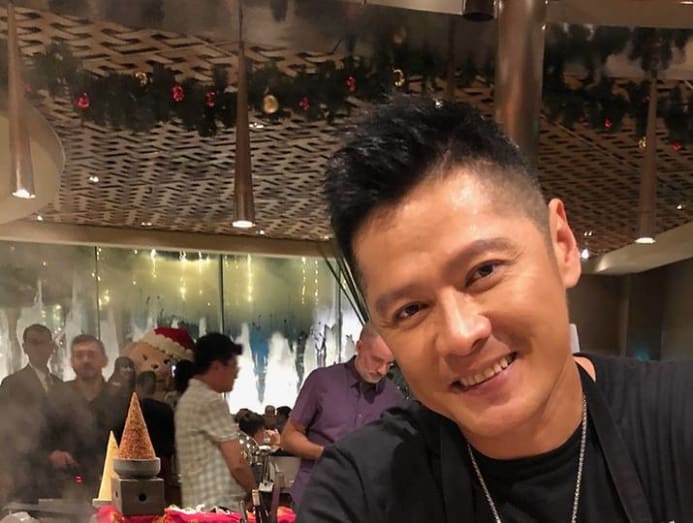 In line with the restaurant's "Christmas in the Tropics" theme, veteran actor and self-professed foodie Li Nanxing wowed fans with his signature Assam fish while gamely posing with fans for selfies.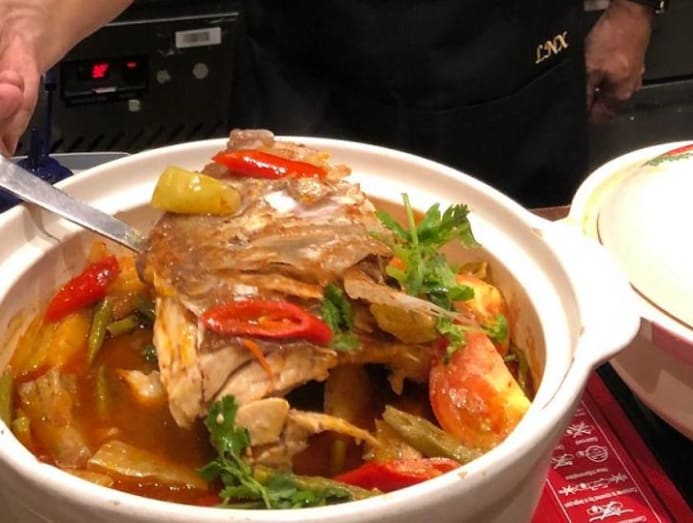 Malaysian actress Deanna Yusoff served up her special Chicken liver pate while Singapore's first MasterChef Zander Ng was a crowd-favourite with his delicious wagyu beef rendang paired with nasi uduk.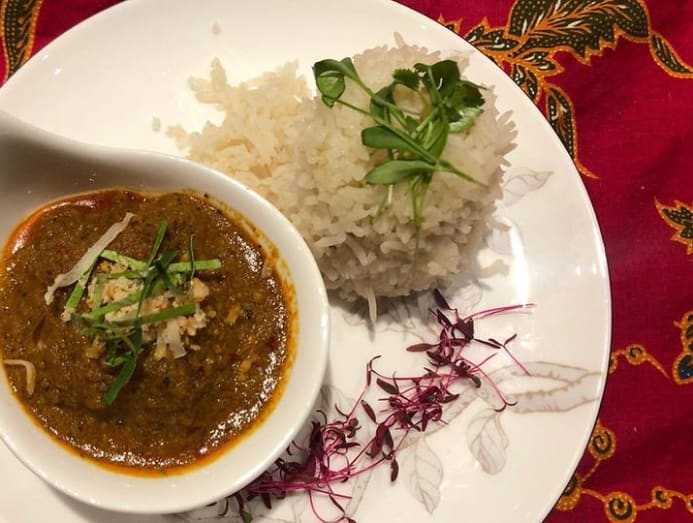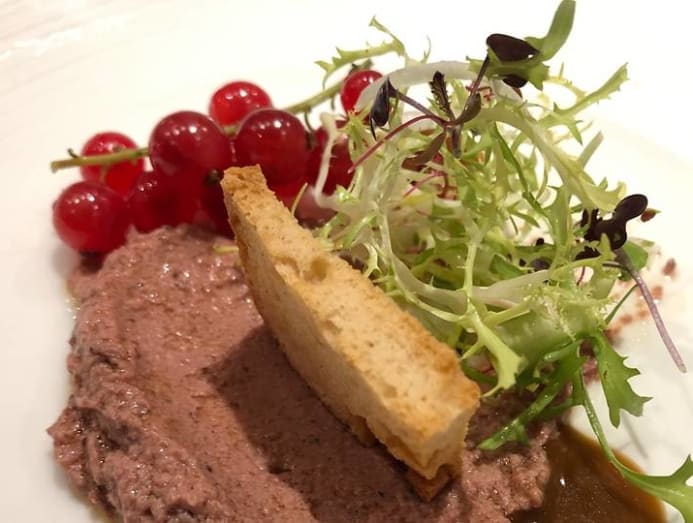 The stars cooked up a storm for a good cause – a portion of proceeds from the charity buffet dinner was donated to Reach Community Services, a non-profit which focuses on at-risk youth, family and the elderly.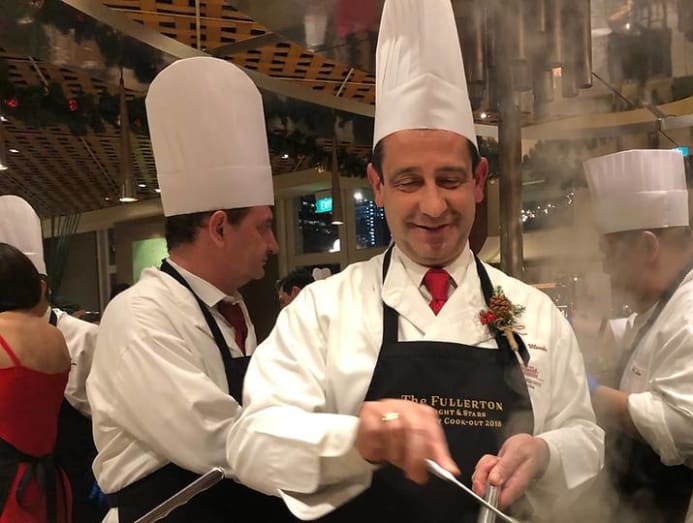 General Manager of The Fullerton Hotels and Resorts Giovanni Viterale – who was knighted in 2016 with the Order of the Star of Italy – also donned chef whites for the evening. He whipped up a well-loved Italian classic orecchiette con broccoli aglio e gamberi (Orecchiette Pasta with Prawns and Broccoli) to contribute to the good cause.
The CNA Lifestyle Experience winners also got to enjoy a smorgasbord of Fullerton's Christmas signatures alongside the familiar buffet offerings of fresh pasta station and seafood bar – courtesy of executive chef Michael Gremer and his culinary team.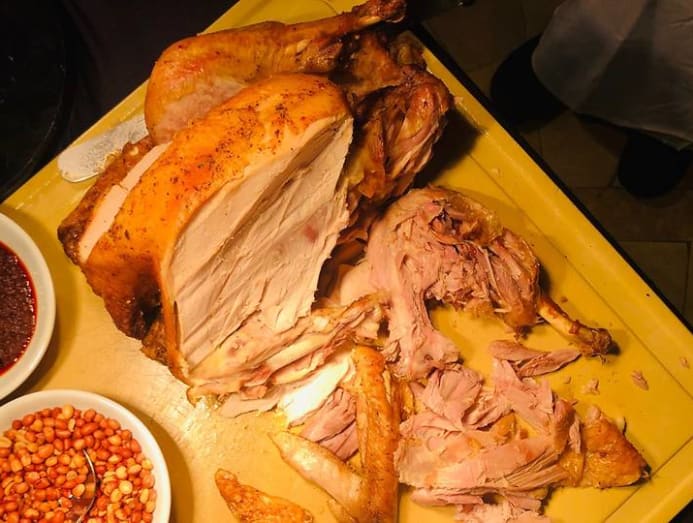 Highlights include the nasi lemak Christmas turkey, which is crisped with ikan bilis and comes with coconut rice, onion sambal, egg and cucumber; Manuka soy glazed champagne ham with spiced pineapple chutney and a juicy beef wellington, all carved on request.
There were also Glühwein (mulled wine), as well as individually plated special dishes of seared Hokkaido scallops, lobster bisque, truffle risotto with Parmesan cheese and a Mont Blanc dessert, all served up with red and white wine to ring in the festive season.
This edition of CNA Lifestyle Experiences is made possible by The Fullerton Hotel Singapore. Follow CNA Lifestyle on Facebook for access to more exclusive experiences.