Time to splurge: Our picks for the best watches worthy of your year-end bonus
From tickers that are loaded with personality to potential heirloom pieces, this is CNA Lifestyle's edit of watches you'd want to splash out on.
After diligently toiling away for the past 11 months, along comes an email from HR with the three little words you've been waiting all year for: Year-end bonus. And lo and behold, the payout is better than you expected, thanks to your company having a bumper year.

If that's the situation you find yourself in, well then, a celebration is in order. And by celebration we mean splashing out on a finely-wrought Swiss or German timepiece. We've shortlisted six timekeepers that we feel are worth the splurge, whether as an expression of your personality, or because they make good value propositions.

ROLEX COSMOGRAPH DAYTONA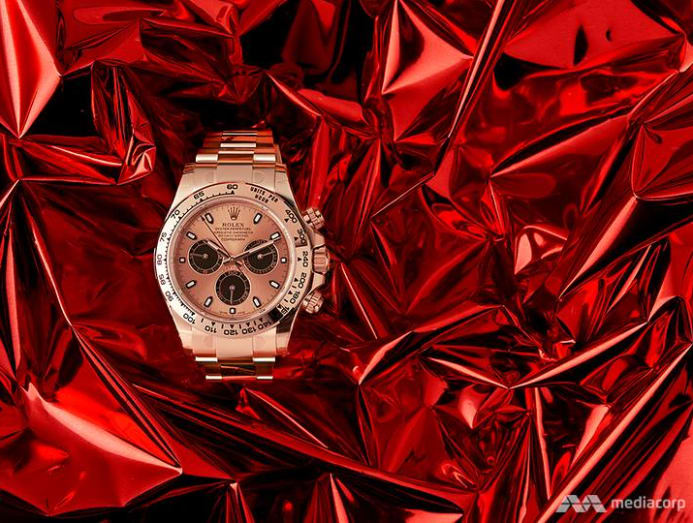 It didn't take long for Rolex's Cosmograph Daytona – or Daytona for short – to outgrow its origins as a tool watch meant to time race laps. Today, it is as much a status symbol as it is an icon of the motoring world.

This striking version in full Everose gold has an unmistakable swank about it. But the high-contrast black sub-dials – all the better to see them with – hint at its utilitarian past. Considering how highly sought-after Daytonas are, it's never a bad choice to splash out on one. Your future generations will thank you.

VACHERON CONSTANTIN FIFTYSIX COMPLETE CALENDAR

No doubt the vintage look is trending at the moment, but look beyond the current fad and you'll realise that, well, the "vintage look" never really went away at all. The ancestors of many current production watches look contemporary today. By the same token, many current production models still bear that classical look that won't look out of date 10, 20 or even 50 years down the road.

Vacheron Constantin's Fiftysix Complete Calendar is one such example. That classical dial layout, with its day and month windows, as well as moon phase indication, is going to stand the test of time. Plus, the watch is certified with the Hallmark of Geneva – one of the industry's highest standards of quality.

HERMES CARRE H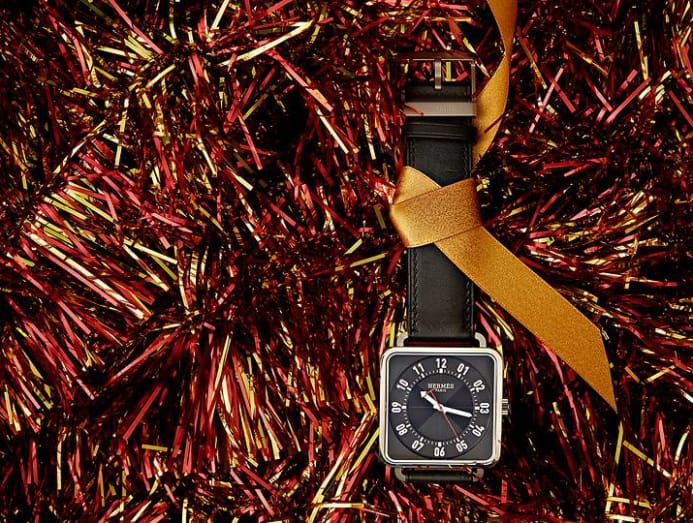 Here's a nifty number that'll speak to the design-oriented. That's you, architects and interior decorators, admen and graphics folks. Admittedly, the Hermes Carre H struck us as resembling an Apple Watch at one glance, but upon closer inspection the (many) differences become apparent. For one, the watch runs on a mechanical, in-house movement, meaning Hermes quality inside and out.

The wealth of subtle design details is what makes the watch stand out. We're referring to the elegantly curved profile of the case – so that it sits nicely on the wrist; the guilloche design on the dials that reflect light in a unique way; and the unusual choice of colour on the seconds hand, which give the watch its personality. All this is courtesy of designer Marc Berthier, whose work is exhibited in the permanent collection of New York's MoMA.

FRANCK MULLER CRAZY HOURS 15TH ANNIVERSARY ASIA EDITION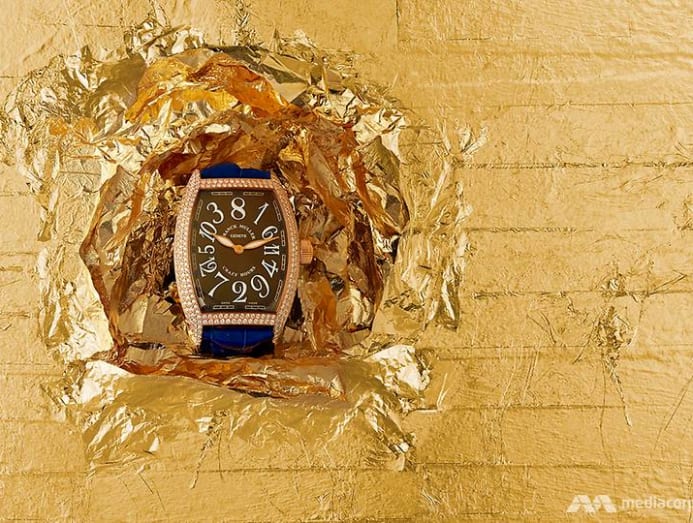 If you aren't familiar with the antics of Swiss watchmaker Franck Muller, his Crazy Hours watch is a good place to start. Notice how the hour numerals are not arranged in sequence? Well, that's part of the appeal. The idea is that time is what you make of it. Muller dreamt up this idea while on holiday in Mauritius, which is frankly where we'd like to be right now.

The watch does keep time, in case you were wondering: The hour hand jumps to the correct number every 60 minutes. This handsome version, made specially for the Asian market to celebrate the watch's 15th birthday, pairs a rose gold-and-diamond studded case with a cobalt blue leather strap. It's a special occasion watch for sure, but there are 39 other versions to choose from if this particular combo doesn't tickle your fancy.

A. LANGE & SOHNE DATOGRAPH UP/DOWN LUMEN

Ask any watch enthusiast what his holy grail timepiece is, and there's a high chance the reply will be "a Datograph". In which case, he'd be referring to German watchmaker A. Lange & Sohne's Datograph, which launched in 1999 to critical acclaim thanks to the sheer beauty and functionality of its integrated mechanical chronograph movement. As proof of its desirability, a circa-2000 model recently sold for almost 20 per cent above its high estimate at a Sotheby's auction in Geneva.

In 2012, that first generation was replaced by the Datograph Up/Down, which came with a power reserve function. In Oct 2018, the Datograph Up/Down Lumen made its debut with a luminous display on its hands, chronograph counters and power reserve indicator – handy for movie nights. With only 200 pieces available, procuring one is going to be tricky, but we reckon it'll be worth your while in the long run if you manage to.
MB&F LEGACY MACHINE SPLIT ESCAPEMENT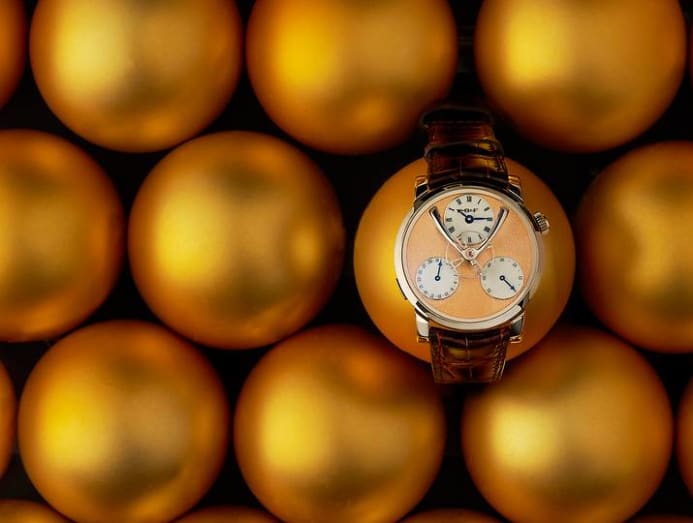 Those with a taste for classics with a twist will do well to consider MB&F's Legacy Machine Split Escapement. Brand founder Maximilian Busser describes his Legacy Machines as what "MB&F would have created 100 years ago", and it's not hard to see why. There's a healthy respect for the old ways in both the construction and finishing of the pieces.

On the Split Escapement model, the twist lies in the way the balance is constructed. It appears to cantilever over the dial, but its supporting structures – the key components that make the watch 'tick', such as the lever and escape wheel – are concealed below the dial. A hundred years from now, we bet this ticker will still look good.

Photography by Ealbert Ho, art direction and styling by Chern Ling.