'Why would anyone want to eat turkey?': Christmas traditions of Singapore chefs
KFC at a family get together, mince pies from Marks & Spencer and dads who think the ham needs chillies – these are just some of the things local chefs have grown up with.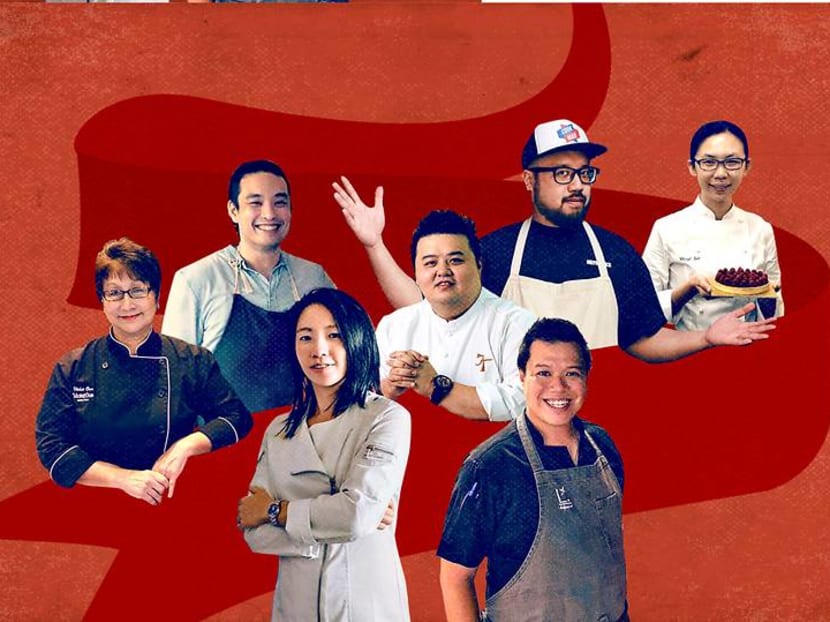 The yuletide season is a time of celebration. And since time immemorial, no celebration has ever been complete without a feast – the communal act of partaking in a specially prepared meal.
The people who sacrifice their own holidays to bring you these meals know the significance of eating good things at Christmas – even here in tropical Singapore, where nothing can stop your dad from putting chilli on the ham.
Here are our local chefs' Christmas traditions – some of which are quite unique to growing up in Singapore.
ANTHONY YEOH, SUMMER HILL
We have a roasted Christmas ham as a tradition. I taught my parents how to make it with a port and honey glaze, and the whole family loved it.
Then, they customised it. The next time, my parents said they'd handle it. My classic Christmas ham came adorned with glace cherries and canned pineapple. Then my Dad stuffed in chillies because it "needed some spice". Crying emoji.
And it's always too big to finish in one sitting, so it sits on a platter in the fridge with a knife stuck in it. And over the next few days after Christmas, whenever someone walks past the fridge, they slice off bits of ham and stick the knife back in for the next person.
CHERYL KOH, TARTE BY CHERYL KOH
I think my tradition stems from my very first job when I was 15 years old, wrapping Christmas gifts at the department store. My Christmas "tradition" has been to be at work, in the thick of the festive season, among holiday shoppers!
I love Christmas baking (both to eat and to make), and I am usually – most years since I started working – in the kitchen over Christmas. I simply love the kitchen atmosphere and the excitement over the holidays. Even if I'm technically "at work", there's a special festive air around, and everyone is in high spirits, even though it's the busiest time of the year for restaurants and pastry shops. There is a kind of magic in the air!
LG HAN, LABYRINTH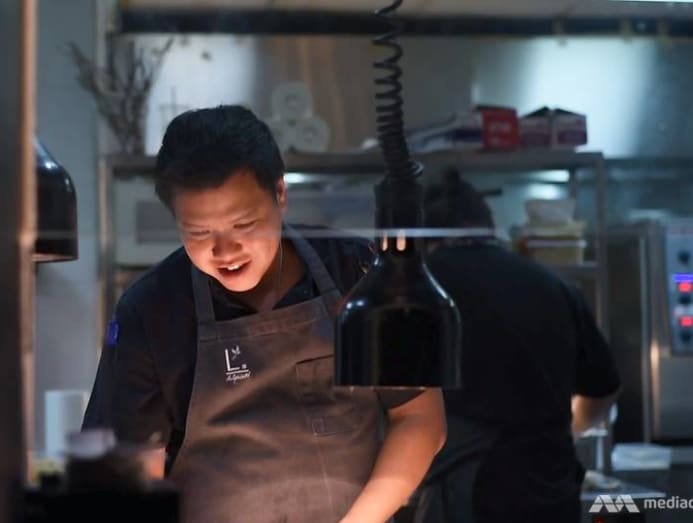 My family is quite "angmoh-fied" when it comes to Christmas culture. Since I was a kid, there have always been minced pies – the fruity, sweet ones – from Marks & Spencer or Goodwood Park Hotel. There's always a ham from a hotel, turkey, stuffing, roast beef, sausages, fruit punch and, somehow, chicken rice, out of nowhere! My dad has been in the hotel industry since forever, so we always get ham and Christmas hampers. I can never understand why anyone would want to eat turkey, although I like the stuffing and the sauce.
There's always a family gift exchange. When we were younger, there was so much anticipation – I'm not judging the other aunties, but there's always one auntie who spoils the market and gives you the biggest presents, right? Unfortunately, as we got older, it became, 'This is the budget – get your own gift, wrap it up, give it back to me, and I'll give it back to you at Christmas.' 'Oh, wow! It's what I've always wanted! Because I bought it myself!'
JANICE WONG, JANICE WONG AND 2AMDESSERTBAR
I always celebrate Christmas with my family and have a Christmas present exchange with my team. Secret Santa with my loved ones and team has become a yearly tradition!
VIOLET OON, VIOLET OON SINGAPORE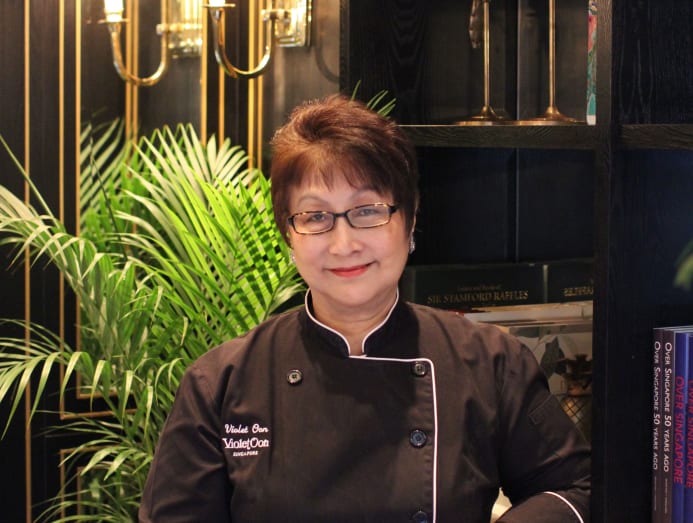 The way my family and I celebrate Christmas stems from Peranakan families' cultural admiration for things English and traditions practiced by the Royal Family – as we imagined it – stemming from the mid-20th century.
The dining table will feature a roast turkey with "the works" – bread and fresh sausage stuffing with traditional herbs of sage and parsley, roast potatoes, boiled green peas, roasted tomatoes and, at the end of the meal, a requisite, lovingly homemade Christmas cake served with brandy butter and custard sauce.
I learnt the secret to achieving the moistest and most tender Christmas turkey – in another throwback to the colonial era – from a Hainanese chef at the Shell Company's Mallaig Bungalow in Fraser's Hill, Malaysia.
 
My Christmas family tradition is truly an example of cultural admiration with a strong dose of cultural addition, resulting in a happy marriage of two worlds.
JASON TAN, CORNER HOUSE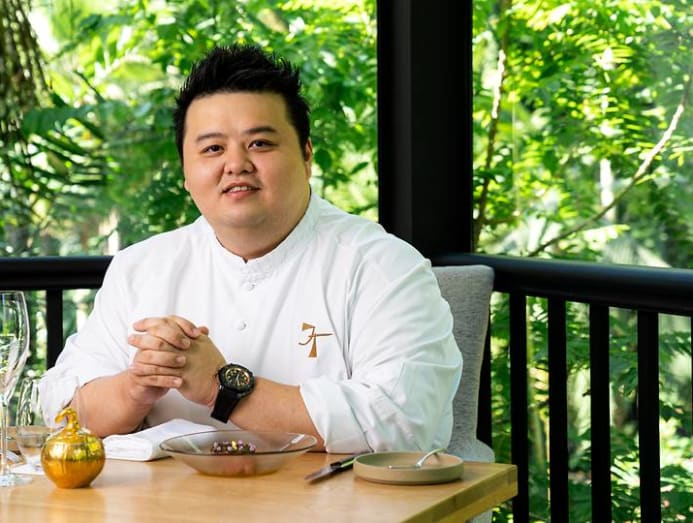 My Christmas tradition is to have Christmas sweets such as log cake, panettone, stollen and fruitcake. I always enjoy them with my family, friends and colleagues.
BJORN SHEN, ARTICHOKE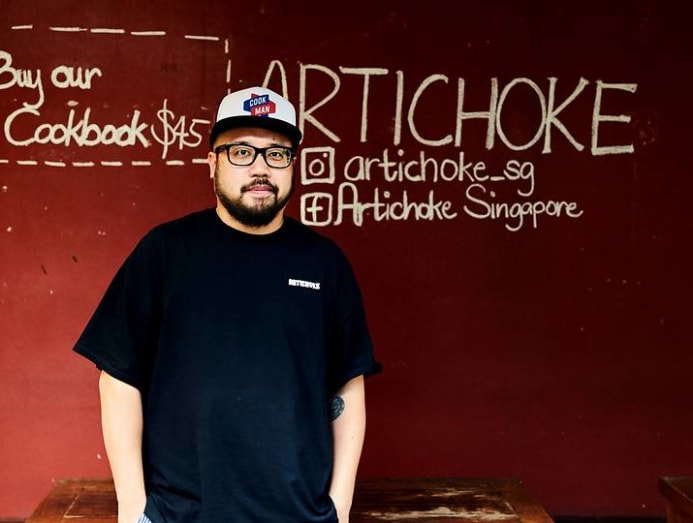 At Chinese New Year and Christmas, with my dad, mum and grandparents, we eat KFC and Pizza Hut. Christmas season is Pizza Hut season for me and my family. A lot of that has influenced my "dudestronomy" ethos to food. I mean, that's me, what. It's not me trying to be an idiot, trying to act like a frat boy, by spoofing fast food. It's really me. That's how I grew up spending Christmas and Chinese New Year – eating McDelivery.