Sorry, I've come empty-handed: Why I've stopped giving presents at Christmas
Call me a Grinch if you will, but "gifting" has become too much of a social construct. Here's why you won't be getting a prettily packaged present from me this year.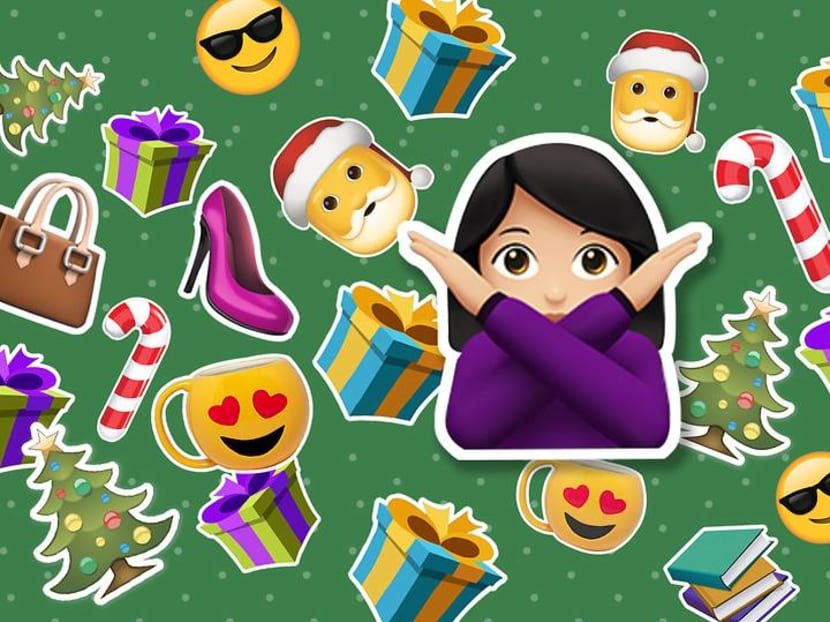 Ever since the first caveman invented the wheel and gave his wife a primitive exercise bike for Christmas, tactlessly implying that her body shape did not conform to caveman standards of the day, gift-giving has been an activity fraught with controversy.
At its best, the practice of exchanging presents is a time-honoured tradition that demonstrates care, appreciation and thoughtfulness among close friends.
But at its worst, it results in wastage, awkwardness, stress, hurt feelings and, perhaps most commonly of all, an accumulation of pretty but unnecessary things.
With the gospel of Ms Marie Kondo spread throughout lands far and wide, no one wants or really needs more stuff. It will just block your qi and earn you judgment.
And anyway, empirically speaking, out of every 10 gifts you receive, you're probably going to genuinely like only one of them. That's because, even among the closest of friends or lovers, it's possible to completely miscalculate another person's whims and desires. I, personally, have received many white-elephant gifts, but never the gift of my dreams, which is a bathtub full of fried chicken.
In short, gift-giving among consenting adults is not a relevant concept, if you ask me. So, I've stopped giving out presents at Christmastime, and I'd be perfectly fine if you didn't give me a gift, either. Here are all the reasons why I've gone into full Grinch mode.
SHOPPING
Considering the average lifespan is 71 years, I don't think I can afford to spend any of that time jostling in a mall with people collectively forced to listen to blaring songs about ostracised reindeer who must wait for worth to be conferred upon them; snowmen who form bonds with children only to teach them a dark lesson about mortality; and entitled gold diggers urging Santa Baby to increase his chimney-descending efficiency.  
Nor do I want to spend time squinting at my screen, browsing for things to add to cart that rarely turn out to look as good as the picture because they have been photographed by professionals but stitched together by sweatshop children.
In addition, shopping involves splitting hairs over spending – which brings me to my next point.
MONEY
Unless the gift is for your significant other, it is generally not appropriate to spend an inordinate amount of money on a gift, as it puts pressure on the receiver to match the approximate amount spent when they next purchase a gift for you.
And unless you are very gifted in the area of, er, gift selection, your gift is realistically going to be left to collect dust, discarded come Chinese New Year spring cleaning, or re-gifted to the next unlucky acquaintance.  
That's because if, for instance, your office Secret Santa gift exchange stipulates a budget of S$10, it is unlikely that you will end up purchasing a gift that your colleague actually wants or needs. Trust me – they have enough ceramic mugs, portable battery chargers, "365 days of pugs" calendars and plushies in the shape of unicorns. They don't need another reminder that you don't know the first thing about them other than that their name is Cindy and they ate three plates of bee hoon at last year's office party.
However, when it comes to gifts for your significant other, buying five items from Daiso isn't going to cut it. This brings us to another point.  
EXPECTATIONS
If, last year, you gave your wife the latest high-tech, must-have hair styling product that cost nearly a thousand dollars because all her friends had it and she had given you lots of not-so-subtle hints that if you did not buy it for her for Christmas, she might as well be married to a piece of char siew, and not the tender kind but the overcooked kind, well, then, you already know the bad news: This year, you're going to have to top that gift.
The good news is that Dyson didn't roll out any new products this year-end. The bad news is that Dyson didn't roll out any new products this year-end, which means you have nothing to fall back on, especially in light of the fact that she's probably got her eye on something and has already dropped several broad hints about it, which you have failed to pick up on because you were playing Mobile Legends.
Luckily, you can cushion your fall from grace – and your next few nights on the couch – by resorting to these…
…SOCIALLY ACCEPTABLE GIFTS FOR WOMEN
Jewellery, perfume, lingerie, books, clothing, bags, candles, bath and body products, silk scarves, timepieces, sunglasses, luggage, tickets to the opera/theatre/music festival/football game/Maldives, massage chairs, mobile tablets and devices (but not a Fitbit unless specifically asked for, and most definitely not a Peloton), cheese boards, diving suits, terrariums, coffee machines, cars, blowtorches, Game Of Thrones T-shirts, vintage parasols, pool floats, ukuleles, lamps shaped like whimsical woodland creatures, unicycles.
GIFTS FOR MEN
Who knows?
THE BEST GIFT OF ALL
Chances are, all that the special people in your life really want is a gesture that shows you have been listening to them and want to show them how much you care.
So, instead of buying my friend or relative a material gift this year, I might go to their house and wash their dishes. Take them out to spend some time relaxing and bonding. Plant a tree in their name. Make them a batch of their favourite cookies. It has been said many times but it bears repeating: The second best gift you can give anyone, whether it's at Christmas or any other occasion, is the gift of your time, effort and selflessness.
The best gift is a bathtub full of fried chicken.