After struggles to secure COVID-19 vaccines, Indonesia and Philippines look to get jabs back on track
Southeast Asia's two most populous nations have vaccinated about 10 per cent of their populations
Both turned to China for help and registered for vaccines with the Covax facility
Supply bottlenecks are easing, and community groups are helping to bring the vaccines to people
MANILA and JAKARTA: Beauty products peddler Joy Pultam was in quarantine last year when she lost her mother-in-law to COVID-19. She could not attend the older woman's funeral.
"It was difficult for me to accept what had happened because I treated her as my mother," said the informal worker and mother of two. "I really feel like I've lost my mother."
She herself tested positive for the novel coronavirus but survived.
With the Delta variant making its way round the world, however, she is afraid of being reinfected while reselling beauty products in her Metro Manila neighbourhood just to make 100 to 500 pesos (S$3 to S$14) a day.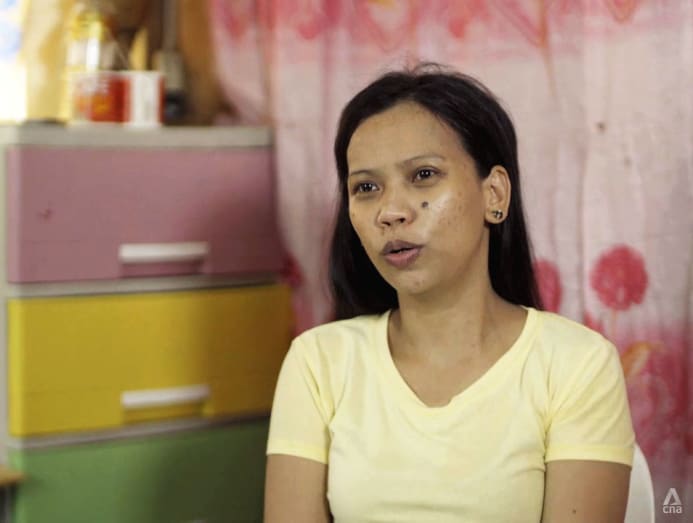 "I hope people like me who are without regular jobs can be vaccinated immediately, because we can't help it — we have to go out and work. Of course we want protection," she told the programme Insight.
I'm dismayed that the vaccine roll-out is so slow … The government is so slow to move."
Motorised tricycle driver Nawin Apon from Malolos, an hour's drive from Metro Manila, shares her sentiments.
"Even though I'm afraid to go out and drive, I have to continue working to provide for my family," he said. "(But) when I come home, I may bring the virus to my family."
Vaccination in Malolos started in March, but the city gave doses to health workers, senior citizens and people with pre-existing health conditions first.
"In other areas, they're already starting to vaccinate tricycle drivers. I'm so envious of them," said Apon. "I'm getting impatient because the number of sick people is increasing."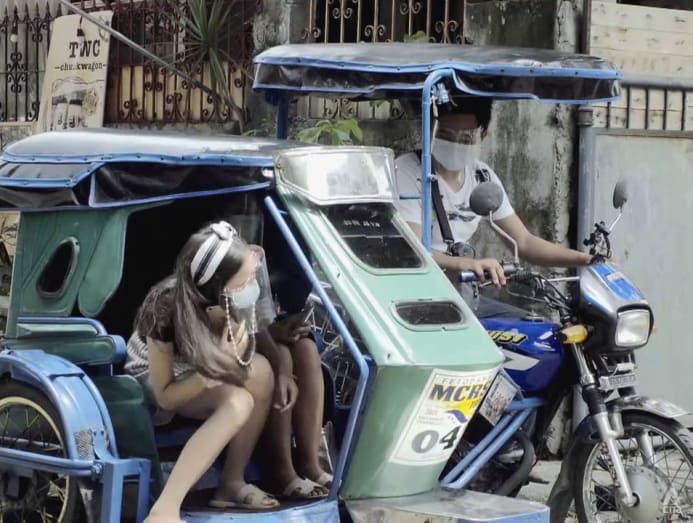 The Philippines, Southeast Asia's second-most populous country with 109 million people, was among the last in the region to receive vaccine supplies. The first shipment arrived on Feb 28, consisting of 600,000 doses of the Sinovac vaccine donated by China.
More than 30,000 people in the country have died of COVID-19, with about 11 per cent of the population fully vaccinated so far.
Similarly, Southeast Asia's largest economy, Indonesia, has faced hurdles in getting hold of sufficient vaccines to deliver to its population of 270 million. It has fully vaccinated 10 per cent of its population so far and has recorded 118,000 deaths.
In total, both countries have recorded over five million COVID-19 cases.
The uneven access to COVID-19 vaccines across the world is stark, given that some richer nations have vaccinated most of their population. Owing to their ability to fund the vaccine development, they were entitled to the vaccines first.
WATCH: Why aren't Indonesia and the Philippines getting the vaccines they need? (4:34)
"Many developing countries … don't have the same capacity to provide such funds. That's why they also don't have equal access to vaccines," said Ardhitya Eduard Yeremia, a lecturer in international relations at Universitas Indonesia.
"Vaccine negotiation wasn't an easy process. And not so many vaccine manufacturers from the developed world provided a favourable response to Indonesia."
The Covax facility was set up last year to ensure equitable global access to COVID-19 vaccines, and Indonesia and the Philippines registered for vaccines. But the facility struggled to acquire enough doses, especially in the early days of the roll-outs.
And when India — home to the Serum Institute of India, the world's largest vaccine maker — faced a resurgence of COVID-19 in April due to the Delta variant, its government restricted vaccine exports, creating a further bottleneck.
"In April, we should've had around 15 million circulating vaccine stocks. But there were no further shipments from Covax," said Siti Nadia Tarmizi, the Indonesian Health Ministry's vaccination spokesperson.
The first shipment we got was from a commitment of only three million (doses), and what was sent to us was only 1.1 million."
For the Philippines, the access issue was due to some delays on its part.
"The Philippines was initially hesitant to negotiate purchase agreements with pharmaceutical companies. First, it avoided signing non-disclosure agreements with these companies," cited Andrea Chloe Wong-Jung, a former senior research specialist in the country's Department of Foreign Affairs.
"Secondly, it avoided protecting pharmaceutical companies from any liabilities. Thirdly, there are existing Philippine laws that prevent the government from pre-payment of orders."
The Philippines eventually complied with all conditions needed to secure the vaccines, she said. But by then, other countries were ahead in the queue; the Philippines was "relegated to the bottom of the priority list of pharmaceutical companies".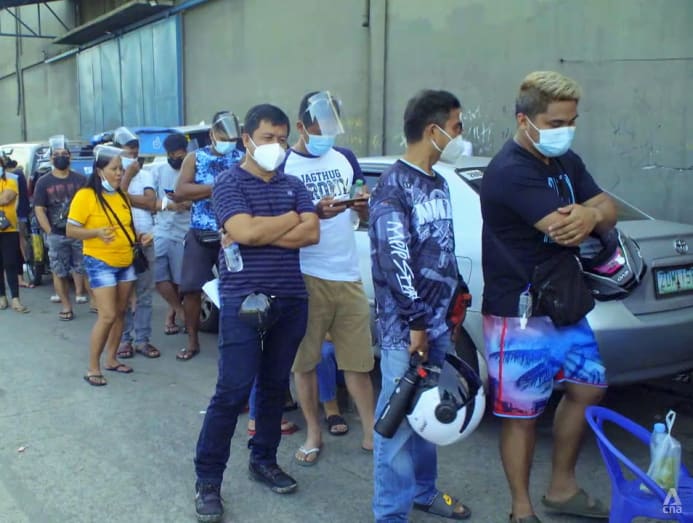 WHY SINOVAC WAS CHOSEN
According to Teodoro Herbosa, a special adviser to the country's National Task Force Against COVID-19, the Philippines has taken the "diplomatic" route in seeking its vaccines.
He said the first scheduled deliveries were to be Pfizer-BioNTech and AstraZeneca vaccines, but these were delayed. Sinovac, on the other hand, has delivered on schedule, and the Philippines has ordered more of the company's vaccines, he added.
Indonesia also turned to China for help even as it worked on securing deals with pharmaceutical companies in the West. Sinovac soon became Indonesia's choice for several reasons, said Nadia.
Sinovac was the first to commit to delivering vaccines last December, which meant Indonesia could start vaccinating its people in January. In contrast, other manufacturers could ship their supplies only in the second half of this year, she cited.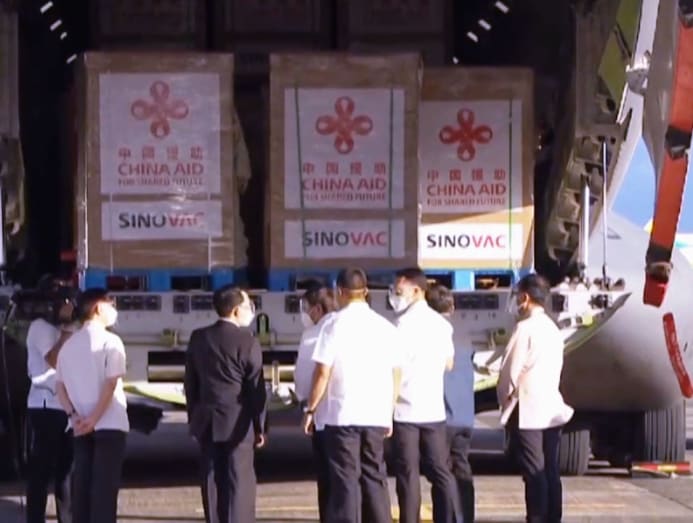 And while Sinovac committed to supplying 125 million doses to Indonesia, other manufacturers were able to provide only around 50 million doses, she added.
Sinovac also has a collaboration with Indonesia's state-owned pharmaceutical company, Bio Farma, to transfer vaccine technology. Sinovac delivered doses in bulk form, which Bio Farma converted into doses ready to be administered, she noted.
Yeremia pointed to another factor to consider. The Pfizer and Moderna vaccines have more exacting storage requirements: Temperatures of -80°C to -60°C for Pfizer's and -25°C to -15°C for Moderna's. AstraZeneca's vaccine requires regular refrigerator temperatures of 2°C to 8°C.
"The distribution of Pfizer and Moderna vaccines must be supported by some specific, good infrastructure that not so many regions in Indonesia can provide," he said.
Most recently, Indonesia's second COVID-19 wave hampered its vaccination drive as the authorities tried to control transmission, said Nadia.
"When the cases come under control, we'll accelerate the vaccination rate again to hit the target. In August, we aim to give out two million vaccine doses per day."
PROGRESS, BUT TOO LATE FOR SOME
Indonesia's efforts were too late, however, to save Anastasia Retno Pujiastuti's parents in Bekasi, east of Jakarta. Both were admitted to hospital with COVID-19 and put on ventilators. They died in March.
Anastasia, who trains caregivers and babysitters for a living, thinks her mother was exposed to the virus when she went to the market.
The day before her parents died, the single mother of 12-year-old twins tested positive for COVID-19 herself. She was hospitalised for 10 days after their funerals and has still to fully recover.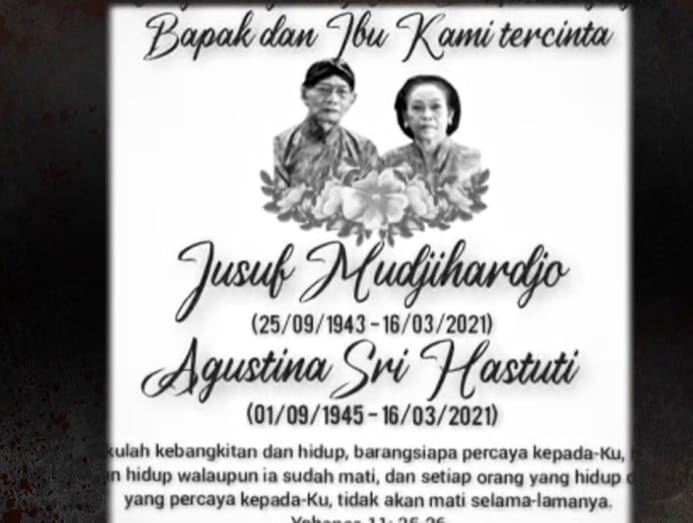 She laments that the vaccines had not reached her city earlier.
"Had I been vaccinated at the same time as Mr Jokowi (President Joko Widodo, who had his jabs in January), maybe I wouldn't have got COVID-19. I wouldn't be suffering from long COVID now," she said.
Despite challenges and controversies such as Indonesia's decision to vaccinate its younger working population before the elderly, things could be looking up. Supplies look set to increase for both countries.
At the Group of Seven summit in June, leaders of the United States, United Kingdom and other advanced economies pledged 870 million additional vaccine doses to developing countries, bringing the total committed since February to one billion.
Indonesia and the Philippines have also inked deals with Pfizer-BioNTech and will be getting their deliveries — 50 million and 40 million doses respectively — from this month.
Community initiatives are helping to bring the vaccines to the public. For example, the Philippine Red Cross has mobile vaccination centres called Bakuna Buses that reach the "doorstep of the people", as chairman Richard Gordon put it.
WATCH: The full episode — Asia's vaccine disparity: What will it take to inoculate Southeast Asia? (47:10)
The Tondo Community Initiative in Metro Manila, which works with vulnerable children, is also helping the poorest residents to book vaccination appointments.
"Most of them have no cell phone, they don't have internet access," said Nancy Agaid, its director of social services programmes. "So we personally … go to the community and encourage people to do their online registrations."
In Indonesia, three school alumni associations have come together to form the Serviam Vaccination Centre, run independently by volunteers using vaccines given by the government. Its operations are funded by alumni, said Timotheus Lesmana, the centre's head.
It can vaccinate about 1,000 people per day, and he estimated that it has vaccinated over 38,000 people to date. The service recently expanded to include mobile vaccination aimed at reaching marginalised groups in Jakarta.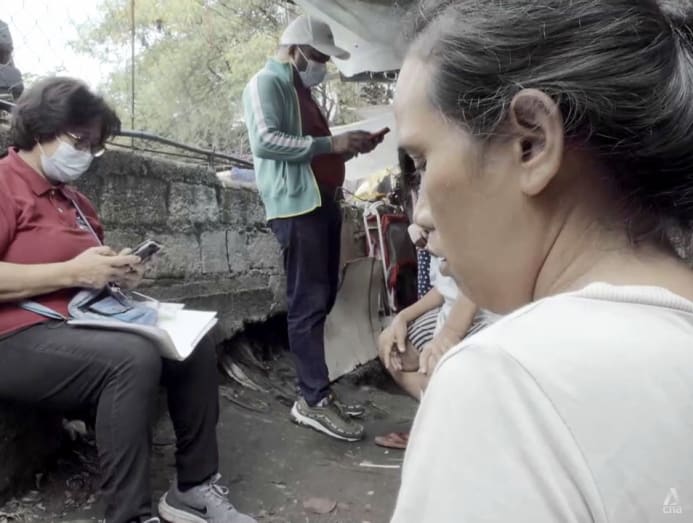 Diah Saminarsih, a senior adviser on gender and youth to the director general of the World Health Organisation, struck a hopeful note.
"The supplies will come, and (they) will be enough to … inoculate the whole world, perhaps sooner than we think, because now manufacturers are ramping up their capacity," she said.
"And the sooner that the supply can cover the whole population, the sooner we have a real hope that the pandemic will end."
Watch this episode of Insight here. The programme airs on Thursdays at 9pm.