Can Indonesia rule the seas, or has its dream of maritime power sunk?
Indonesian President Joko Widodo wants the country to be a global maritime nation. But budget constraints and the COVID-19 pandemic are just some of the challenges it must face, the programme Insight finds out.
JAKARTA: Berda Asmara can still remember the last conversation she had with her husband, Guntur Ari Prasetyo, before he set sail in April in the Indonesian submarine KRI Nanggala 402.
The 39-year-old sergeant told her over a video call to pray for him so he could return soon. "When will you be home?" the 33-year-old asked her husband. Saturday or Sunday, he replied.
But on Wednesday, April 21, the submarine sank in the Bali Sea during a training exercise. Its crew of 53 all died.
It turned out that the submarine had cracked open and broke into three parts, in one of the Indonesian Navy's worst peacetime losses. But analysts say the accident could have been avoided.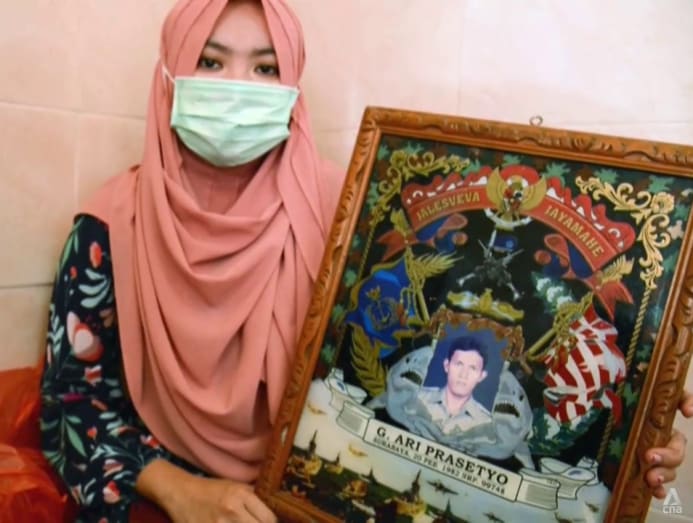 For one thing, the typical life cycle of a naval submarine is about 30 to 35 years. But the Nanggala was 44 years old.
"Usually, the older the submarine, the riskier it becomes to operate it despite routine maintenance and routine overhauls," said I Gusti Bagus Dharma Agastia, an assistant professor in President University's International Relations Study Programme.
"Nanggala is a German-built boat that was very advanced for its time," added Ridzwan Rahmat, a principal analyst for defence intelligence agency Janes.
"Because of funding issues, they had no choice but to upgrade a lot of the vessels' systems in South Korea, instead of with the original manufacturer.
"You can imagine there might be some issues of compatibility in system equipment."
The tragedy has raised questions about the state of Indonesia's naval force and the country's efforts to upgrade its military assets.
As the programme Insight finds out, budget shortfalls and the COVID-19 pandemic might be sinking Indonesia's vision of becoming a maritime power.
ECONOMICALLY BETTER, BUT DEFENCE LACKING
Indonesian President Joko Widodo (Jokowi) first unveiled his vision of transforming the country into a global maritime nation in June 2014, when he was a presidential candidate.
Besides the development of its marine economy, Indonesia's new Ocean Policy includes plans to strengthen the Navy, ensure better control over its outermost islands, improve law enforcement at sea, conserve its rich marine resources and facilitate sea transport to its remote islands.
There have been some results, for example the Sea Toll programme, launched in 2015.
The programme is designed to make the delivery of goods from the more developed western parts of the country to its less developed eastern regions more effective. Through lower distribution costs, disparities in commodity prices across Indonesia have been reduced.
Independent risk analyst Tiola Allain noted, however, that while "there's been quite a notable improvement" in port infrastructure and the maritime economy, the same cannot be said about the nation's naval capabilities.
"There's a lack of clear planning and priority," said Tiola, who has spent five years researching Jokowi's maritime mission. "There's a lack of clear blueprints (and) a lack of commitment to stick to any blueprint."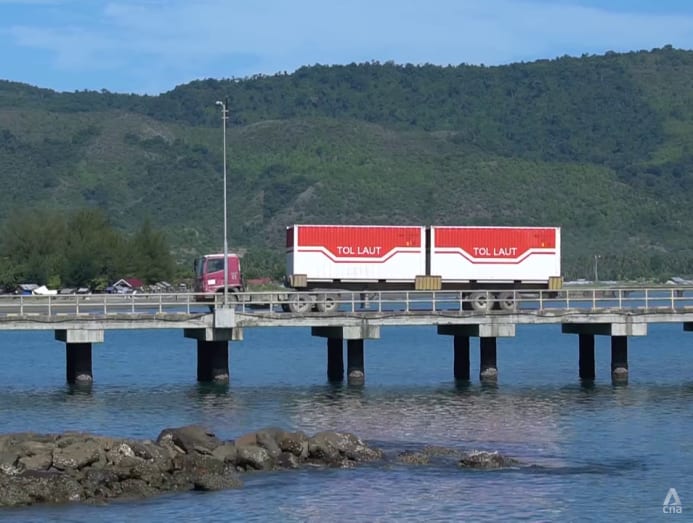 Back in 2005, former President Susilo Bambang Yudhoyono introduced the Minimum Essential Force, a 20-year military revitalisation plan. This included equipping the armed forces with 274 ships, 10 fighter squadrons and 12 new submarines by 2024.
But with the sinking of the Nanggala, the country has four submarines left. China has an estimated 70-plus submarines in comparison.
"I'd say that Indonesia is making progress slowly," said senior analyst Dedi Dinarto from the S Rajaratnam School of International Studies' Indonesia Programme. He cited the deal the Jokowi government recently signed to buy eight frigates from Italy.
But he does not see the country achieving its Minimum Essential Force goals such as having 12 submarines by 2024.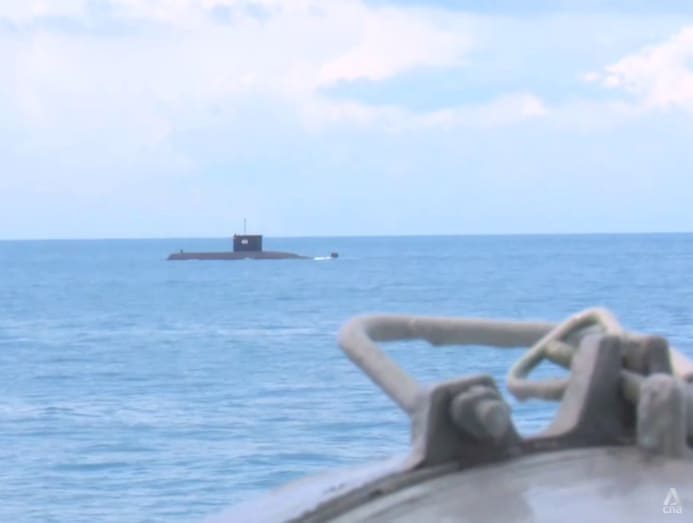 One of the stumbling blocks is the law requiring at least part of the production of major military items to be done locally. Indonesia's defence industry currently lacks the sophistication to take on some of the production works, said Ridzwan.
Analysts also pointed out that the COVID-19 pandemic has forced the government to review its national priorities.
While Indonesia's defence budget has more than quadrupled since 2000, it is still less than one per cent of its gross domestic product. Defence budgets in the Middle East are as high as four to five per cent of GDP in comparison, cited Ridzwan.
He said Indonesia's figure falls "very far short" of the country's security requirements, which include countering conventional threats like state-on-state conflict, the threat of separatism in some territories and threats of maritime piracy and terrorism.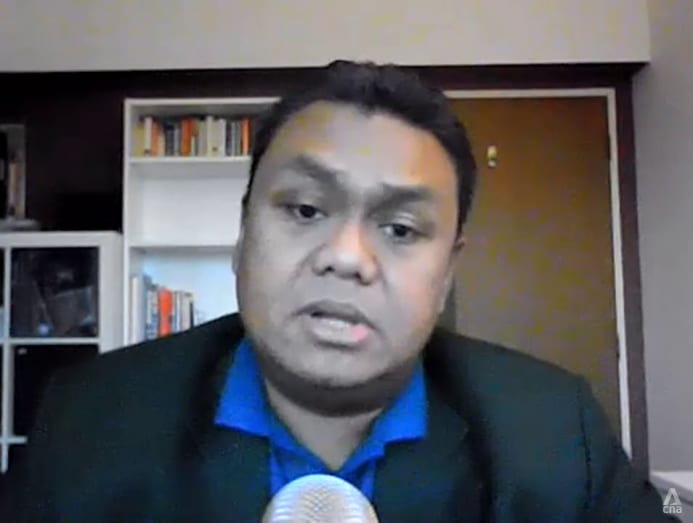 Armed robbery and transnational crimes like drug and human trafficking are other maritime issues that Indonesia faces, cited Agastia.
"The defence budget definitely has room for expansion," Ridzwan said.
THE CHINA DILEMMA
Further pressure to modernise Indonesia's naval force comes from China's territorial ambitions in the South China Sea, which is at the centre of long-simmering disputes involving countries like Malaysia, Vietnam and the Philippines.
While Indonesia is not a claimant in these disputes, it remains important for the country to increase its presence and defences in the region, such as the waters off the coast of its northern islands of Natuna.
"The Natuna Islands are Indonesia's front door when it comes to the South China Sea," said Agastia. "In the hypothetical case (of) conflict … in the South China Sea, the Natuna Islands will be where some of the fighting may occur."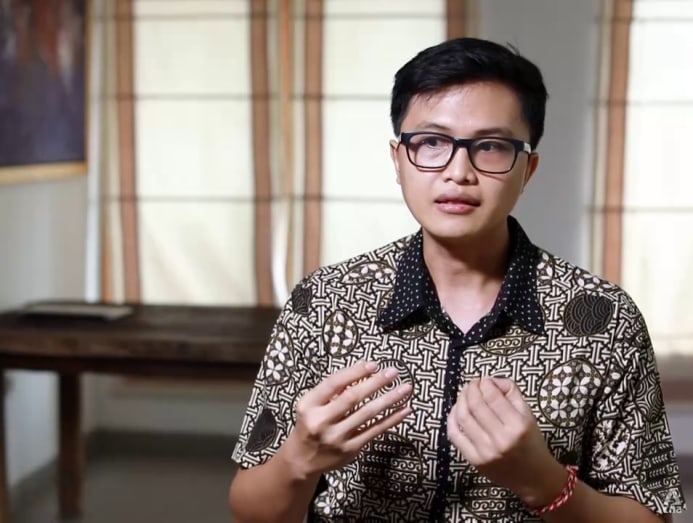 China has also claimed traditional fishing rights in the North Natuna Sea. The past decade has seen continual incursions by Chinese — and Vietnamese — fishing vessels into Indonesia's Exclusive Economic Zone, which its Navy currently lacks the capacity to cover.
Illegal fishing is estimated to cost the country up to 50 trillion rupiah (S$4.7 billion) a year.
In this matter of protecting the nation's waters from intruders, two agencies besides the Navy play equally important roles: The Indonesia Coast Guard (Bakamla) and the Ministry of Marine Affairs and Fisheries.
As at June 25, the ministry has captured 119 illegal vessels this year, including 41 foreign fishing vessels — from Vietnam mostly, as well as Malaysia and the Philippines.
But both agencies say their fleets, of around 30 vessels each, need to expand. Bakamla chief Aan Kurnia estimates that he needs 78 to 80 vessels.
Furthermore, 60 per cent of the Ministry of Marine Affairs and Fisheries' fleet are "not up to specification any more", according to the ministry's secretary general, Antam Novambar. "In my opinion, they're no longer seaworthy," he said.
"To be honest, they're mainly used to scare away foreign vessels."
But despite the importance of protecting its territory, Indonesia faces a dilemma because it has significant economic and military ties with China.
"On the one hand, we have the dispute about the waters off the Natuna Islands, where Indonesia is trying to get rid of the Chinese fishing vessels," said Ridzwan.
"On the other hand, Indonesia depends on China as one of its major weapons suppliers."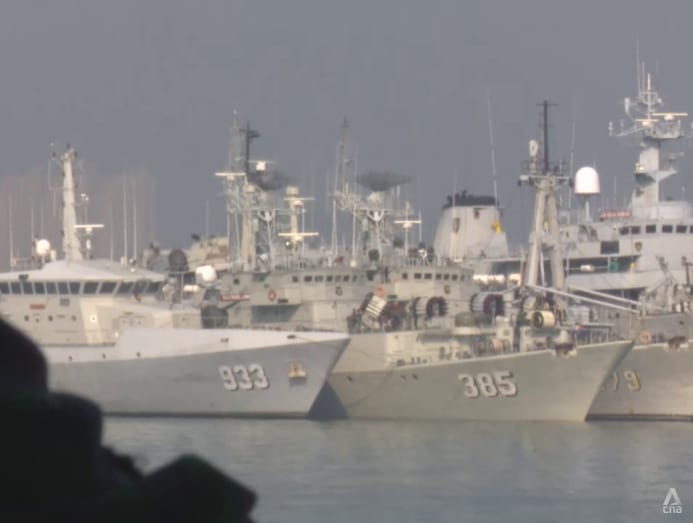 For example, many warships in the Indonesian Navy are armed with C-802 missiles from China.
"It's always a struggle between the need to maintain territorial sovereignty in the South China Sea and the need to maintain friendly trade and military relations as part of the maritime axis vision," he added.
REASONS FOR OPTIMISM?
So is Indonesia's maritime vision too unrealistic to achieve for now?
In recent years, the Indonesian Navy has "acquired some modern surface combatants" such as frigates, noted Ridzwan. It is also negotiating for many more frigates from Denmark and Europe.
"If these programmes materialise, these will be … the most advanced frigates in Southeast Asia," he said. "There's a lot to look forward to … although in the near term, a lot of programmes seem to be behind schedule."
Former Deputy Minister for Maritime Sovereignty, Arif Havas Oegroseno, also pointed to Indonesia's achievements despite all the limitations.
"We sent our frigates to United Nations peacekeeping operations, we managed to stop illegal fishing in our waters, we managed to (sink more than) 400 foreign vessels entering our waters (between 2014 and 2018)," he said.
"That's in the state of not being ready. Imagine if we're ready."
Watch this episode of Insight here. The programme airs on Thursdays at 9pm.