Did I create life or destroy them?: Mother's grief over losing 3 babies
Felicia Tan tells On The Red Dot about coping with the guilt of her miscarriages – and the unexpected joy of having her hope of motherhood finally fulfilled.
SINGAPORE: Losing a child is any parent's worst nightmare. One mother suffered two miscarriages and lost three sons in quick succession within two years.
The excruciating grief and loss was almost unbearable for Felicia Tan and her husband, who had been trying to conceive naturally for years. 
"I had three babies, Dominic and the twins, Elvis and Louis. Sadly, they all passed away shortly after my deliveries… I felt guilty. I was wondering - did I create life or indirectly destroy them in the process?" she questioned.
Miscarriage is a subject that many sweep under the table and shy away from sharing with others – despite the fact that one in four pregnancies in Singapore ends in miscarriage.
But Ms Tan, 39, chose to recount her heartbreak on the programme On The Red Dot, in a series about individuals who have survived their personal tragedies. (Watch the episode here.)
She and her husband had gotten married in 2004, and she had always dreamt of holding her own children in her arms.
"I was very clear that I wanted to have kids and that was what our plan was," she said.
THE FIRST PREGNANCY
At the age of 27, Ms Tan started a graphic and web design company and worked from home. For the next five years, the couple tried but failed to conceive naturally.
Her sister, Rachel, who works in a hospital, suggested they see a specialist about In-Vitro Fertilisation (IVF). In 2011, the couple opted to try a cycle at a cost of S$15,000.

After four gruelling weeks of medication, blood tests and injections, the couple finally conceived. Naturally, the couple was excited.
But Ms Tan's sister was cautious about the risk of miscarriage. "I know that being on IVF, it is an even higher chance. So we knew the first trimester was very crucial," said Ms Rachel Tan.
But Ms Felicia Tan wasn't daunted by those statistics and was all eager to shop for baby clothes, a cot and toys. She said:
I did a lot of reading about what to prepare... I wanted to name him Dominic and (my husband) was like, 'it's still too early to talk about this'.
And then one day, during her second trimester while she was working, her water bag burst.
 "I rushed to the A&E, but the baby had already descended to delivery position," she said.
The expectant mother was nursing a fever, with signs of an infection, and the doctors couldn't delay the delivery. Her son was born.

At 23 weeks, some 14 weeks short of a full-term pregnancy, the chances of his survival were almost nil.
Ms Rachel Tan recounted: "My sister was crying, my brother-in-law's eyes were red. I felt very lost because (the baby) was alive, he was moving and he was breathing."
Dominic Low was just 15 minutes old when he drew his last breath. The devastated couple never found out the exact cause of the miscarriage. 
THE SECOND PREGNANCY
They were not ready, however, to give up their parenting dreams. And so after six months of visits to the gynaecologist for more IVF treatments, Ms Tan conceived again.
And this time, it was twin boys. She explained:
I wanted to get back into pregnancy quickly because I enjoyed that pregnancy period, and I really wanted to give birth to a child.
She decided to take more precautions against a miscarriage this time, opting for a cervical cerclage procedure.
This is used in special circumstances where patients might potentially have a miscarriage mid-trimester or are known to have cervical incompetence, said Associate Professor Mahesh Choolani, senior consultant at the National University Hospital Women's Centre.
"We put a stitch around the cervix to close it. Hopefully the stitch stays in place for up to 36 or 37 weeks of pregnancy, and then we'll take the stitch off and allow the mother to deliver her baby," he said.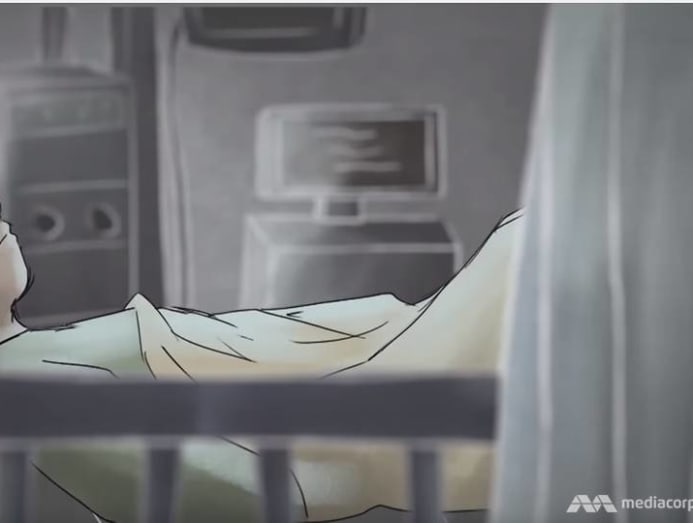 Ms Tan seemed to be doing fine after that - until she hit the 20th week of her pregnancy. During a toilet break, she discovered that she was bleeding.
The couple rushed to the hospital, where she had to be warded because the stitch had torn loose. The babies had descended to the delivery position again.
Again, she was forced to deliver.
(The pain was that) you know that they are alive, but you can't do anything to save them because at 21 weeks, medically nothing can be done.
"So the question was just how to make them more comfortable," she said. The medical team gave them some time alone with the twins, to take pictures.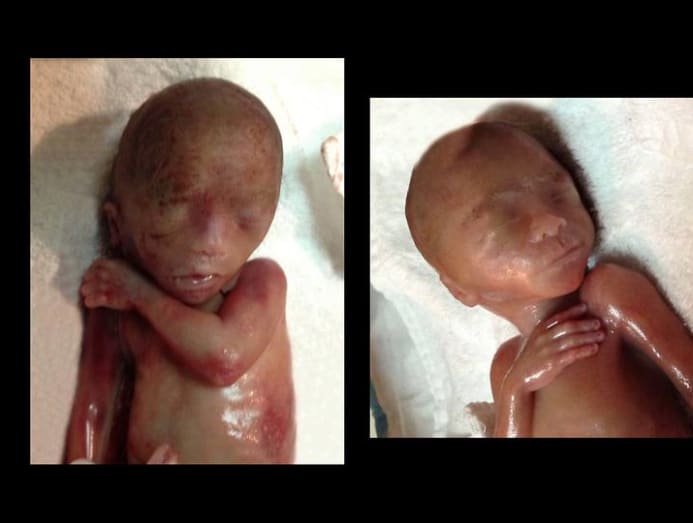 Said Ms Tan, choked with emotion at the recollection: "With the second miscarriage, you wonder what have you overlooked. There's even more guilt, and you're wondering if there's still hope, what are your chances of becoming a mom."
Her sister was even worried that she might take her own life. "She was starting to give up hope like…  'What else can I do? How can this happen again?'" said Ms Rachel Tan.
ACCEPTANCE – AND AN UNEXPECTED JOY
To cope with her grief, Ms Tan decided to pour out her sorrow by writing two memoirs.
"When I was writing, half the time I was probably crying at the monitor, asking myself why I was doing this to myself."
But when the book came out, she said:
I got a lot of comments from readers and I realised that friends around me actually had had miscarriages as well, but they kept quiet about it.
"So the book became a talking point, and (a reason) to find comfort in each other as well. When I finally held the book, obviously I felt closure."

Her wish for motherhood, however, had not wavered. She began consulting a high-risk gynaecologist for the next year and a half, chalking up some S$50,000 in medical fees.
The couple stopped relying on medical assistance to conceive. And in 2014, at the age of 36, Ms Tan became pregnant again - this time through natural conception.
"You always hope that a miracle will happen," she said. "We were very happy about it - but (my husband's) first comment was to see a doctor quickly."
Titus Low was carried to full term and came into the world, safe and alive.
Said Ms Rachel Tan: "When (Felicia) delivered, she told me that 'finally, this time the baby is crying because the last two times… it was the parents who were crying."
On her "rainbow baby" – one who is born following a miscarriage, stillbirth or neonatal death – Ms Felicia Tan said: "It's been a bittersweet challenge as well seeing him growing up, and I realised that while I've conquered the miscarriage part, it's still an ongoing journey.
"The question is how you can cope with your grief and move forward, knowing that there's still hope at the end of the day."
Watch this episode of On The Red Dot here. Some resources for those coping with miscarriage:
KK Women's and Children's Hospital Bereavement Support Committee develops resources and trains staff in caring for those who have lost their loved ones.
Child Bereavement Support conducts talks, holds monthly meetings and provides resources for bereaved parents.