'There's something about singing together': 12 fun facts and stories behind our national songs
What prompted songwriters to pen some of the most beloved National Day tunes? The series Striking A Chord: The Songs That Made Singapore uncovers their origins, evolution and more.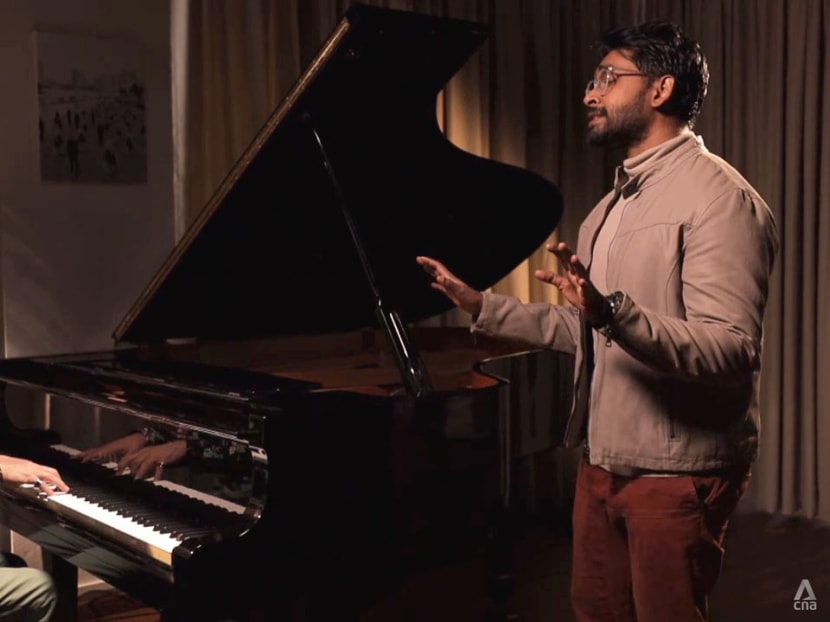 SINGAPORE: Hands up if you have heard this year's National Day Parade (NDP) theme song.
The Road Ahead, written and composed by Linying, 27, and Evan Low, 31, has been warmly received by listeners since its release last month.
National songs have been part of Singapore's nation-building efforts for decades, and many have interesting stories and personalities behind them.
Singer-songwriter Shabir Tabare Alam, 36, one of the performers of this year's theme song, uncovers little-known facts about popular tunes in the series Striking a Chord: The Songs That Made Singapore.
Here are 12 things to know as you sing along to old and new favourites while tuning in to the parade.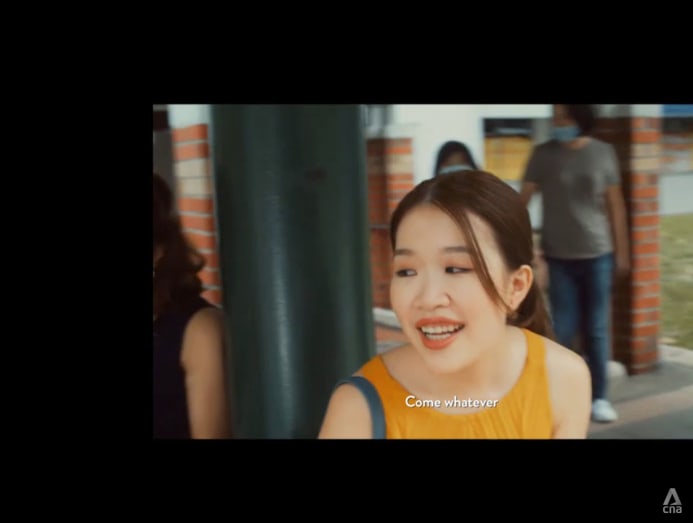 1. ONE EARLY DITTY CAME FROM COLOMBO
An early 'Singapore' song was Singapore Town ("You could take a little trip around Singapore town …").
It was first performed in 1967 by The Sidaislers, a singing group in St Andrew's Cathedral whose members were mostly 16-year-old schoolgirls at the time.
According to Peggy Daroesman, a Sidaisler who now lives in Australia, the song was adapted from Colombo Town, a song written about the capital of Ceylon, or present-day Sri Lanka.
CNA traced the original lyrics back to 1965, two years before Singapore Town was first sung.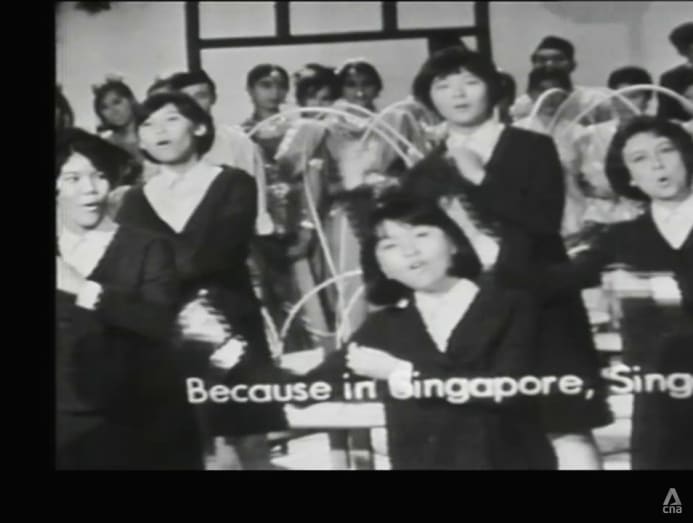 2. THE EARLY DAYS HAD 'GOOD SLOGANS BUT NOT GOOD LYRICS'
National songwriting competitions were held regularly in the 1960s and 70s and drew hundreds of entries.
"The aim of these competitions was to promote songs that captured the essence of this Singapore spirit or the Singapore way of life," said Aloysius Ho, who wrote a thesis on nationalist songs and nation-building in Singapore.
But why are many songs from the competitions hardly recognised or sung today?
This may offer a clue: In a 1977 newspaper report, songwriting judge Robert Yeo was quoted as saying that "many lyrics were based on public campaigns", which made "good slogans but not good lyrics".
"The language is abstract. And if you were to read the songs without the melody, I wouldn't say that they're impressive," he told Shabir.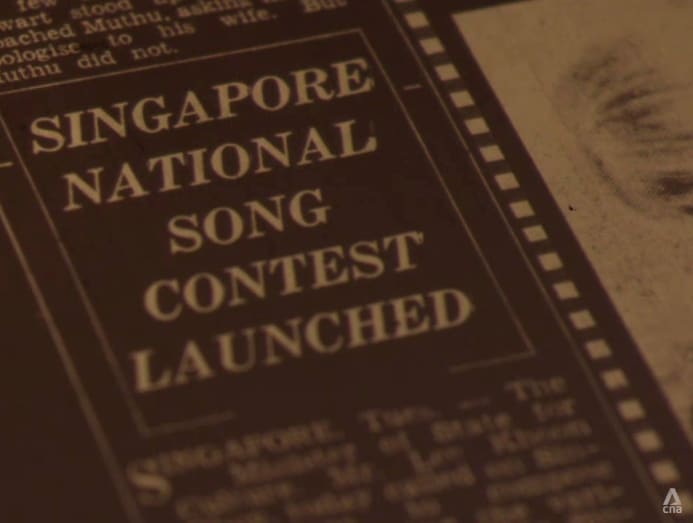 3. LEE KUAN YEW WAS PAYING ATTENTION
The dearth of songs that everyone in Singapore knew how to sing did not escape the notice of the founding prime minister.
"Lee Kuan Yew believed that … there was something about singing together, which draws out the spirit of people, which enhances this sense of community, this sense of being together," said former top civil servant Lim Siong Guan.
4. JINGLES WERE EVERYWHERE IN THE 1980S
The "fun" decade was the 1980s, marked by "a real renaissance", said singer-actress Jacintha Abisheganaden.
Jingles were everywhere. One of Singapore's most enduring campaign jingles was Make Courtesy Our Way Of Life. At the height of its popularity, "even in nightclubs, they requested this song", recalled the voice behind it, local star Rahimah Rahim.
5. A CANADIAN WROTE THREE OF THE BEST-LOVED SONGS
We Are Singapore, Stand Up For Singapore and Count On Me, Singapore were written by a Canadian called Hugh Harrison.
In 1984, the government invited tenders for a marketing campaign to create excitement about Singapore's 25 years of self-government. McCann Erickson, the advertising agency Harrison was working for, proposed Stand Up For Singapore to accompany the advertisements — and nailed it.
Following the 1985 recession, civil servant Richard Tan commissioned a sequel to "tell a story of commitment and confidence". Count On Me, Singapore "was the right response", he said. The song sold more than 100,000 cassette tapes in 1986.
"Thereafter, we had We Are Singapore. I got Hugh Harrison involved in all this. And he was a wonderful, wonderful writer," said Tan.
WATCH: The secret history behind this National Day song (3:05)
6. HIS IDENTITY WAS NOT WIDELY PUBLICISED
Earlier this year, Count On Me, Singapore was the subject of contesting claims when Indian composer Joseph Conrad Mendoza asserted that he had come up with the tune first. He later withdrew the claim.
Through the episode, more Singaporeans came to know about Harrison, whose identity as its lyricist had not been widely publicised.
The sheet music of Count On Me, Singapore stated that the copyright belonged to the Ministry of Communications and Information, but "there should've been the composer's name as well", noted musician Jeremy Monteiro, who arranged the song's music.
"(The officials) didn't quite know how to deal with the fact that (the lyrics) were written by a non-Singaporean," said Harrison, who now lives in Alberta, Canada.
"They were nervous that people would somehow reject (the songs) if they found out."
WATCH: The first episode in full — Count On Me, Singapore: Who's behind your favourite national songs? (46:53)
Tan said he did consider looking for local composers at the time, but the songs that were sent to him "didn't have the kind of grandness that (he) wanted for the nation".
7. THE FIRST NDP WITH CROWD SINGING WAS IN 1986
When the Ministry of Defence revamped the format of the NDP in 1986, officials felt that the parade "shouldn't just be a show", recalled Lim, the ministry's permanent secretary from 1981 to 1994.
"It's something that Singaporeans should be involved in," he said. "Singing was an important part of it."
8. THE TOP MANDARIN NDP SONG WAS A TV SERIAL HIT
The most sung Mandarin song at the NDP is actually the theme song of a long-running 1980s television serial called Neighbours. Voices From The Heart was written by Wen Xueying; her junior college friend Tan Kian Chin wrote the music.
The year was 1985, and Wen "couldn't find a suitable job" after graduation, as the economy was in the doldrums. While passing the Kallang River, she felt she "couldn't find (her) purpose in life amid the sea of people".
It then occurred to her that although each person is insignificant, there is "strength in us".
The song won a National Trades Union Congress songwriting contest in 1986, and its grassroots appeal led to its inclusion on the list of National Day songs in 1988.
9. DICK LEE WAS FEELING HOMESICK WHEN HE WROTE HOME
In 1997, singer-songwriter Dick Lee was living in Hong Kong when he was approached to pen a song for the Sing Singapore festival.
Having spent seven years abroad, he was feeling homesick when writing Home. It became a new favourite with Kit Chan singing it at the 1998 parade.
WATCH: Kit Chan on NDP song Home: 'Whenever I am feeling low' was thought a terrible start (2:58)
"The last thing I expected was for it to be even an NDP song. Because the NDP songs of the past were very rah-rah," said Lee. "This one was completely the opposite."
The song remains "the proudest thing (he's) ever done".
10. NEARLY EVERY YEAR HAS SEEN A NEW THEME SONG SINCE
The NDP songs that have been commissioned since Home include Together (1999), written by music producer Ken Lim; Where I Belong (2001) by singer-songwriter Tanya Chua; and We Will Get There (2002), written by Lee and performed by Stefanie Sun.
11. ELECTRICO REWROTE HISTORY
In 2009, Singapore saw the first indie rock band front an NDP theme song. Electrico's singer-guitarist David Tan remembers getting a phone call from Ivan Heng, the parade's creative director that year, one morning while he was still in bed.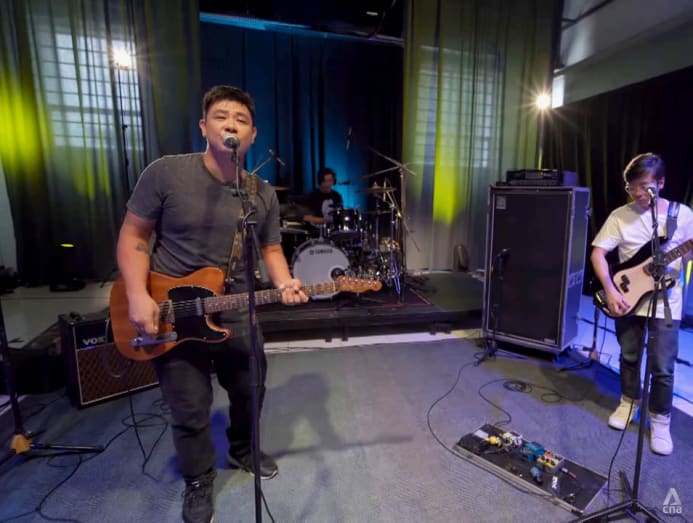 "(Ivan's) vision for it was about looking forward," said Tan.
And I started to already … figure out that this would be a great opportunity to try and empower people in a different way, by kind of getting them to decide what they'd like to see for themselves."
The result: What Do You See. It helped to nudge National Day songs in a new direction.
Musician Charlie Lim, who put a new spin on Harrison's We Are Singapore for 2018's NDP, feels there is less need for a "nationalistic agenda" these days.
"There's more a need for expression of what it means to be Singaporean. And let's not look at things through rose-tinted lenses. Let's call it for what it is," he said.
"But at the same time, it's about taking ownership. It's by accepting that it's not perfect, but it's ours."
WATCH: The second episode in full — What makes a National Day song hit 'home'? (48:03)
Harrison added: "The energy has been to try and get away from the top-down approach."
12. FOUR LEAD SINGERS TAKE SINGAPORE ON THE ROAD AHEAD
Besides Shabir, this year's theme song is performed by Linying, Sezairi Sezali, 34, and Shye-Anne Brown, 18.
NDP 2021 creative director Boo Junfeng, who was on the committee that selected the song, said that in the past, he had advocated that there need not be a theme song every year.
But with society having had to "adapt to unprecedented circumstances" brought on by the COVID-19 pandemic, he thought The Road Ahead "just connected".
"Only time will tell whether or not it has that enduring quality," he said. "In the immediate term, if it can inspire some degree of hope, I think it's done its job."
Watch these two episodes of Striking A Chord: The Songs That Made Singapore here and here.