5 ways the Esplanade has made an impact on Singapore's arts scene
After 15 years, the arts centre is now asking the public to help in its next stage of development. But has it done enough to prove its worth? We look at how it has impacted the arts scene in different ways.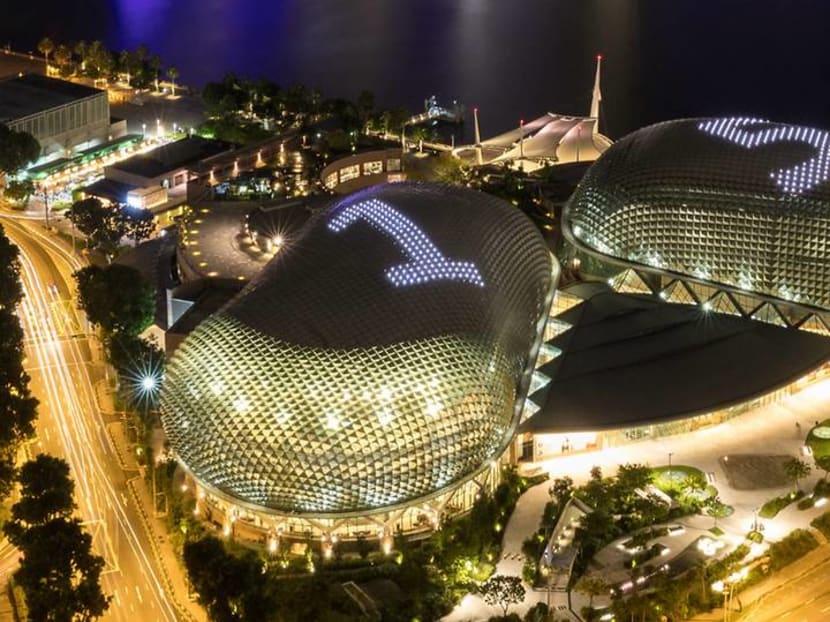 SINGAPORE: This week, the Esplanade kicked off a year-long campaign to celebrate its 15th anniversary. Called #mydurian, it began with a light-up of its prickly domes, a social media campaign and contests.
The arts centre has also started a series of fundraising initiatives, including backstage tours by artists, old-school donation boxes all over the arts centre, a fundraising gala dinner next year, and an online art auction, all primarily to help in its next big project – the construction of an additional waterfront theatre.
Set to be up and running by 2021, it costs S$30 million, of which the centre is hoping to raise two-thirds through corporate sponsorship and public fundraising.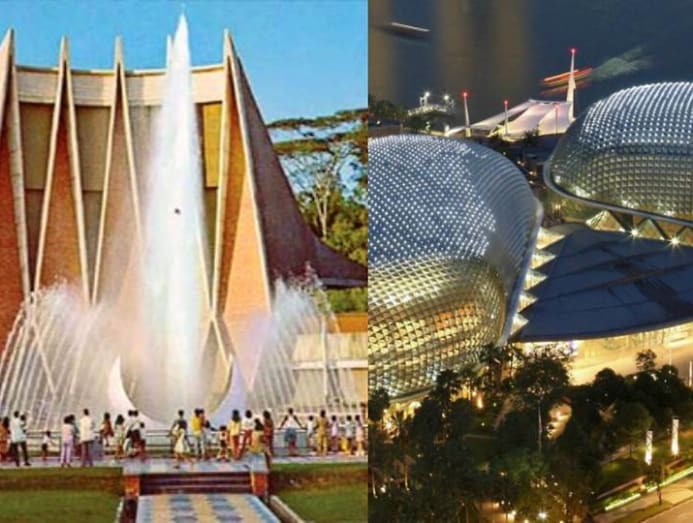 If it all sounds familiar, it's because it was done before – the iconic, and now-defunct, National Theatre was built in 1963 thanks to "a-dollar-a-brick" campaign, where Singaporeans gladly chipped in as a way of staking ownership.
And after being around for 15 years, the Esplanade is trying to do the same for its new building, crossing its fingers that the public feels the same way about #mydurian.
But has it done enough to prove its worth? Channel NewsAsia looks back at some of the centre's achievements.
***
1. BUILDING AN AUDIENCE
The debate over whether the Esplanade was going to become a white elephant was well and truly settled practically from the very start. During its first full year of operation, from 2003 to 2004, it notched up an attendance of 949,906. Last year, it was a whopping 2 million.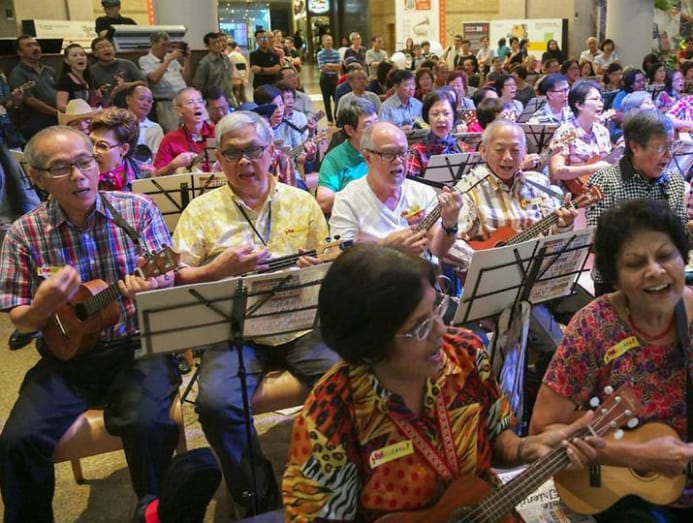 It has achieved this thanks to its many festivals that cater to every type of audience: Dance enthusiasts, music lovers, families, senior citizens, hardcore theatregoers, and tourists. Plus, there are the cultural festivals that attract people across the board, such as Huayi, Pesta Raya and Kalaa Utsavam.
It has also long debunked the notion that it was going to be only for the cultural elite – last year, more than three quarters of the audience came to see non-ticketed events found at its indoor and outdoor venues.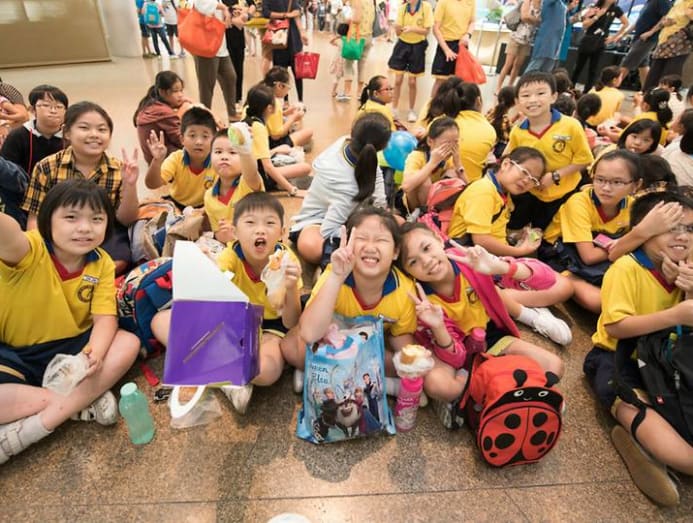 It has also adjusted to the times, setting up an Annexe space for more live music performances for millennials, creating a new nook for children called PIP's PLAYbox, initiating more events for senior citizens, and of course, its planned mid-sized theatre for even more shows, workshops and events.
Thirty-seven thousand performances, 26 million audiences and 92 million visitors in 15 years? Not bad at all.
2. MAKING SWEET MUSIC
The Esplanade continues to play host to many top-notch orchestras and more "atas" musical performances. But its biggest musical successes have been Baybeats and Mosaic Music Festival, which began in 2002 and 2005, respectively.
The former is still around while the latter officially wrapped up three years ago, after morphing from a kind of jazz and world music event to something more indie-friendly. (Today, it has also become more of an ad-hoc series.)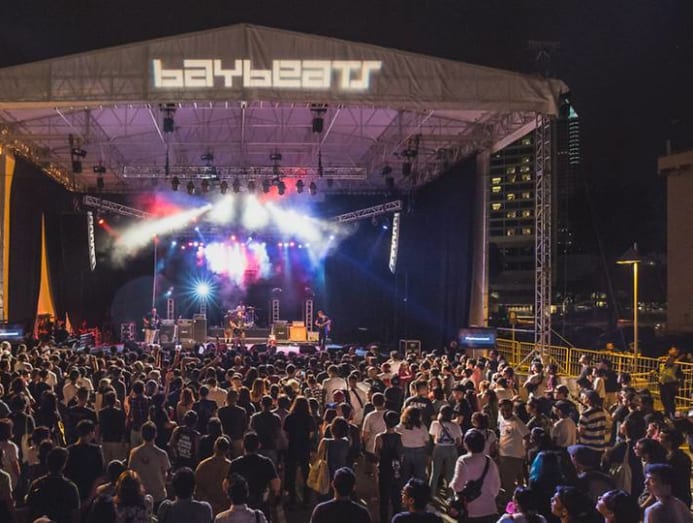 These two events introduced audiences to a wide range of music both locally and internationally, and signalled to commercial promoters that there was something there worth pursuing.
"Mosaic was the template for subsequent festivals," said Yeow Kai Chai, Singapore Writers Festival director and former music journalist. "They seeded the idea where you come to a venue to check out acts of different genres, and other festivals saw that it was possible as long as you create an environment where people are comfortable and willing to check out acts they've never heard before."
The Esplanade's disposition to consciously give local musicians a platform to perform was also a boon. Recently, acts like Gentle Bones and DJ KoFlow have performed their own big shows – and one could argue that it was the arts centre's constant programmes showcasing local acts that made what was once unthinkable possible.
"The Esplanade dismantled the idea that Singaporean musicians cannot hold their own," said Yeow. "They've invited bands at different levels of development, hold workshops, and now these bands are performing at big concert halls. It wasn't just about presenting them but developing them." 
3. SETTING THE STAGE FOR THEATRE
When the Esplanade first started, there were fears it would only play host to big, international touring musicals and would have no space for Singapore's theatremakers.
While it did do the former – a role that has since shifted to other venues such as Marina Bay Sands – it's safe to say that it has also become a second home for the local theatre scene.
From commissioning large and small shows (beginning with Forbidden City in 2002) to holding festivals of its own and being a venue for others such as the M1 Singapore Fringe Festival and the different iterations of the Singapore Arts Festival, it has become the place where audiences can catch quality theatre shows of all sorts.
Its annual Studios season continues to feature many small-scale or experimental works by local and international acts – and can be rightfully considered a series where one can get an accurate snapshot of what local theatremakers were doing. The Theatre venue also offered groups a chance to try their hand at bigger things, with musicals such as 881 The Musical, Forbidden City, and December Rains.
"I think the Esplanade is still the premier arts centre in Singapore after all these years," said Melissa Lim, general manager of The Necessary Stage (TNS).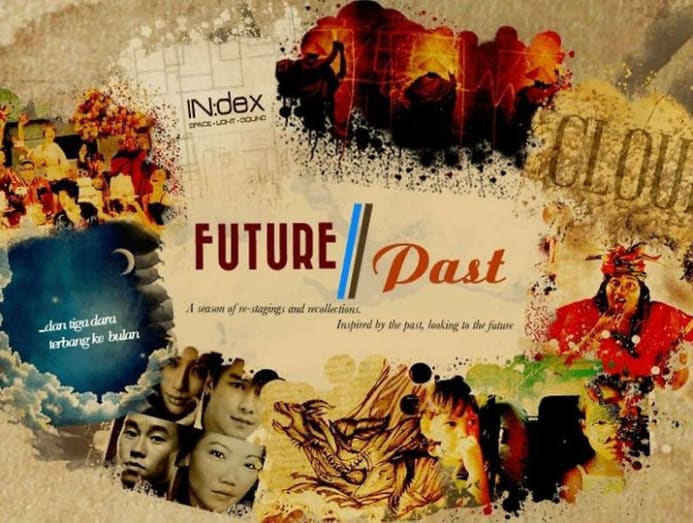 "It has the best venues and technical support available to artists and arts groups there. It supports the creation of new works by commissions and features on its programming platforms."
But she also added an overlooked contribution – to have all those shows in all sorts of styles and languages under one roof had created an environment that was diverse enough for audiences to step out of their preferred theatre silos. And it has given theatre groups a chance to do so, too. Lim cited how TNS, known mainly for its English language works, was commissioned to create Malay and Chinese pieces, for instance.
"I feel these intercultural efforts are important, particularly in a society like Singapore, in that they encourage dialogue on diversity and national identity."
4. MAKING THE RIGHT MOVES IN DANCE
Three years after it opened, The Esplanade introduced da:ns festival, a full-blown event dedicated to all things dance. It was a big deal, especially for a scene that was relatively small compared to other performing arts.
Today, the 12-year-old festival has become a fixture on the calendar – so much so that October has become a de facto "dance month", with the National Arts Council also starting its own dance event Got To Move around the same time.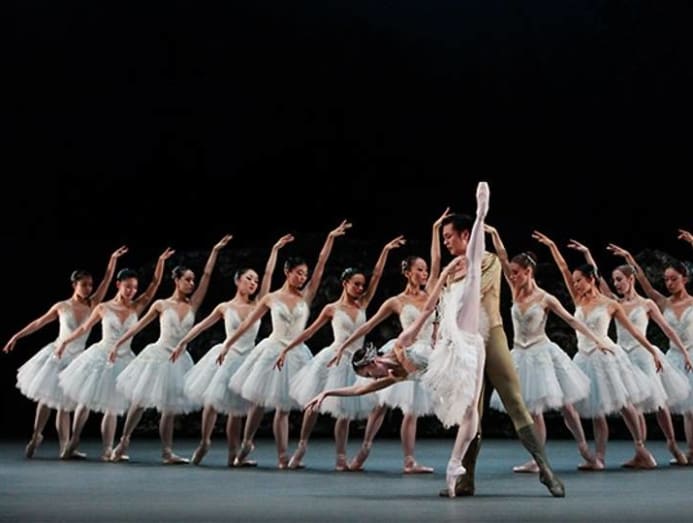 And in true Esplanade fashion, the fest continues to offer a whole range of offerings from big ballet acts to cutting-edge contemporary choreographers to traditional groups and even flamenco masters. In recent years, it has also come to champion Southeast Asian works, and many of Singapore's most exciting choreographers.
"It was a bigger platform for different genres and it has done well to meet the needs of different audiences," said dancer and choreographer Kuik Swee Boon.
And like its support-and-nurture role in music and theatre, the Esplanade has done the same for dance artists. Kuik recalled how the arts centre was the first to support his first full-length piece after he decided to strike it on its own after stints at Singapore Dance Theatre and Compania Nacional de Danza in Spain.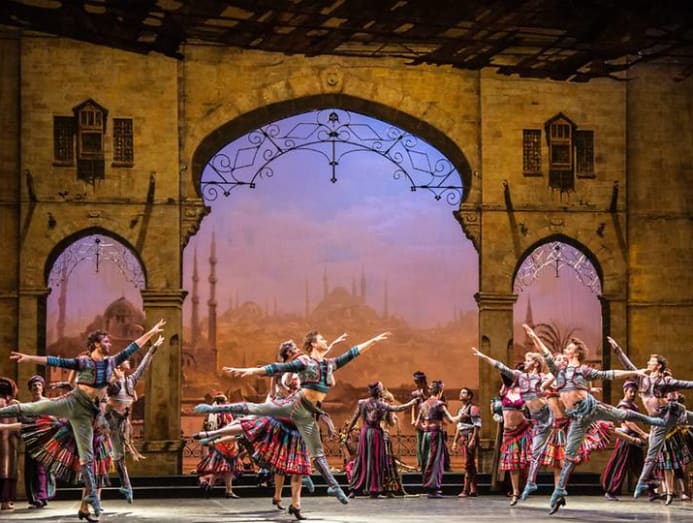 After Kuik founded THE Dance Company, the arts centre also encouraged his group to try their hand at doing something bigger at its Theatre venue in 2009 – a move that was unheard of for a local contemporary dance company. The partnership would continue as it supported THE's new M1 Contact festival.
5. CATCHING YOUR EYE WITH VISUAL ART
It's understandable that people don't think of checking out an exhibition at a performing arts venue, but artworks are all around nonetheless. From Han Sai Por's sculptures outside, to paintings, video works and sculptures visitors encounter walking past the underground Tunnel or the Concourse, the Esplanade made space for visual artists.
It wasn't an easy start, though. The spaces for these were indeed awkward: The Concourse is simply a huge open space, the Tunnel is a busy pedestrian thoroughfare, and the Jendela gallery was initially supposed to be a bar. All tough spaces for visual artists to work with.
Plus, as Puah recalled in a previous interview, the more established artists had been skeptical at the start. "I was belittled by many of our senior artists. How (it was) disrespectful to put art up like this when it's not a specific space."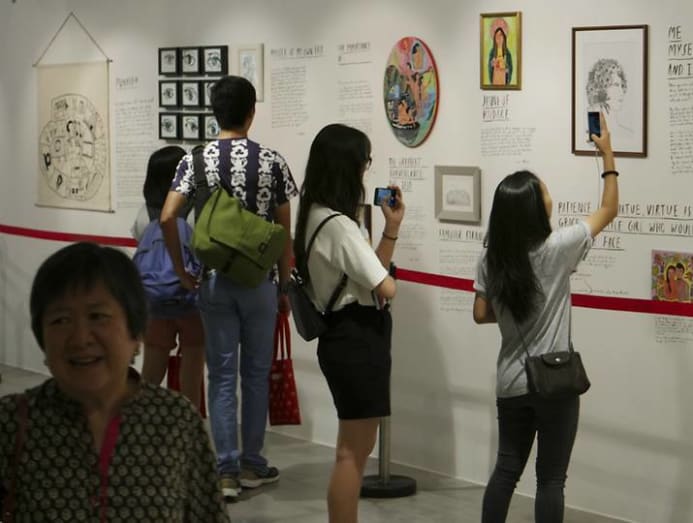 These days, it's not unusual to see art sprouting up at the oddest places. And while the Esplanade won't give the Singapore Art Museum, Gillman Barracks or the National Gallery a run for their money, it's yet another venue for artists of all sorts.
Sometimes, it can be ahead of the curve, too. Remember Zai Kuning's enormous boat installation that represented Singpore at the recent Venice Biennale? It was first exhibited at the Concourse two years before that. Casual visitors had encountered a world-class artwork by a Singapore artist way before everyone else did.