Ahmed Best, actor behind Jar Jar Binks, receives standing ovation at Star Wars celebration
This is his first appearance since revealing he contemplated suicide after receiving backlash from fans in 2018.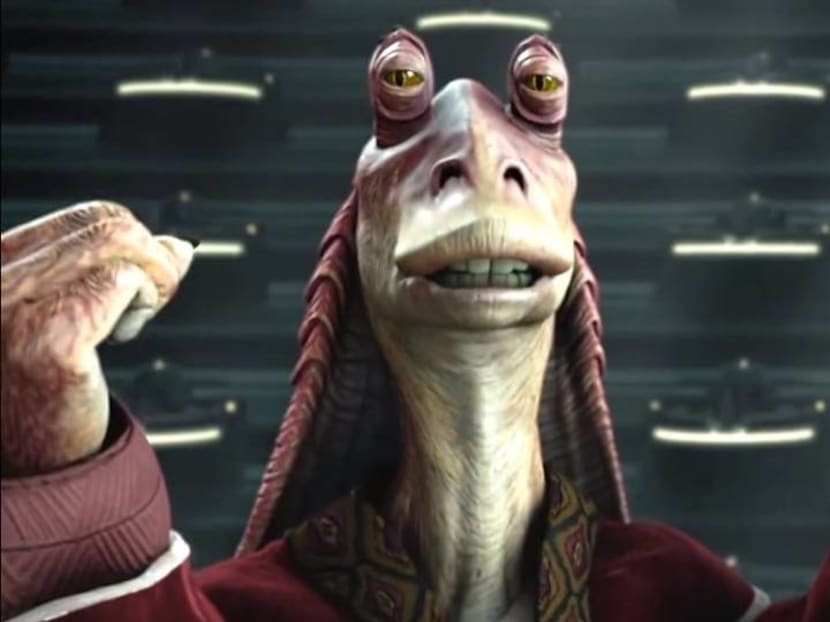 Ahmed Best received standing ovation at a Star Wars event held in Chicago on Monday (Apr 15).
The audience at Star Wars Celebration Chicago gave Best a massive standing ovation and chanted the Jar Jar Binks actor's name as he took the stage to celebrate the 20th anniversary of Star Wars Episode I: The Phantom Menace, reported ET.
"You guys are going to make me tear up, and I'm an unattractive crier," Best told the crowd.
This marks his first appearance since revealing last year that he contemplated suicide after receiving backlash from fans for two decades.
"20 years next year I faced a media backlash that still affects my career today," Best wrote in a social media post in July 2018. "This was the place I almost ended my life. It's still hard to talk about. I survived and now this little guy is my gift for survival."
Best was joined on the panel by Episode I actors Ray Park (Darth Maul), Anthony Daniels (C-3P0) and Ian McDiarmid (Sheev Palpatine). Later in the panel, Star Wars creator and Phantom Menace director George Lucas sent a video message to fans in attendance, praising Best and his performance.
"Thank you for coming to the Celebration. It's one of my favorite movies and, of course, Jar Jar is my favorite character. Ahmed, he did a fantastic job. It was very, very hard," Lucas said in the video.
Following Monday's appearance, Best tweeted, "I'm overwhelmed with the love and support I got at today's @SW_Celebration #phantommenace panel. It was very difficult not break down in a puddle of gratitude tears. Thank you each and everyone. Your love is felt so greatly."