AKB48: Life in the fast lane
We catch up with AKB48 during their visit here for the Tokyo Auto Salon (TAS) Singapore and find out from the girls what life is really like as members of Japan's most popular girl group.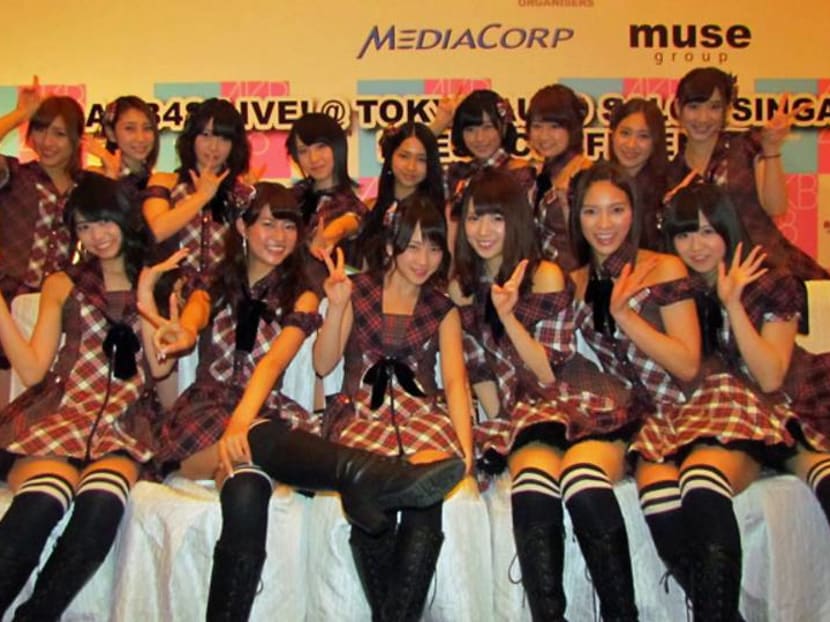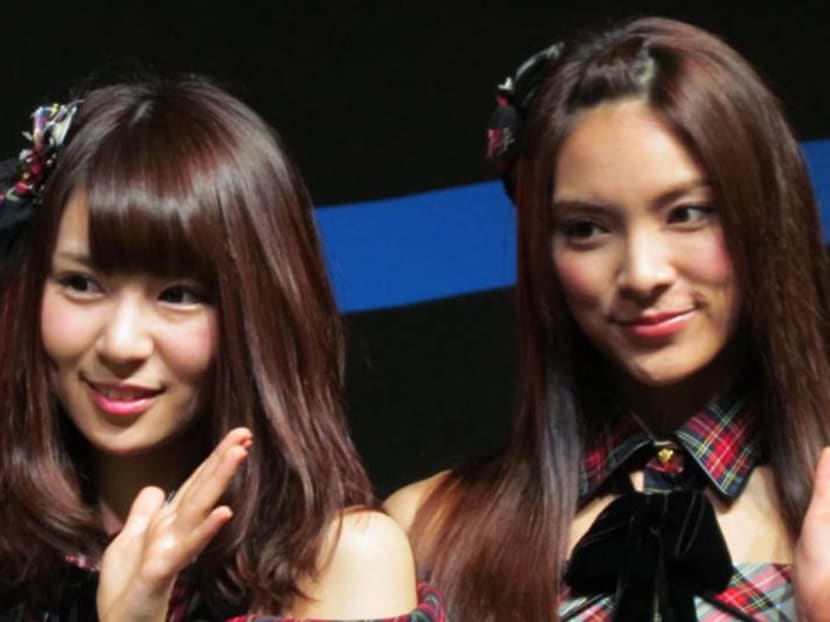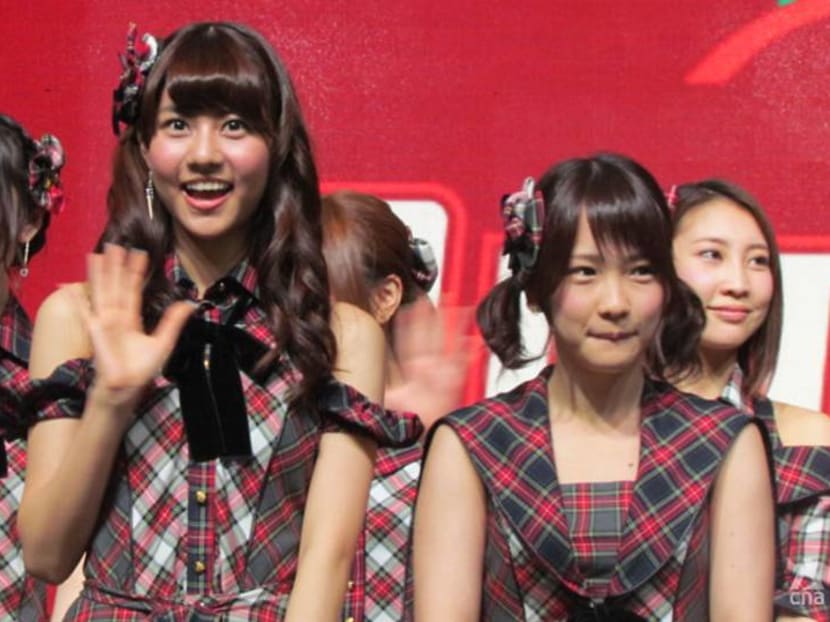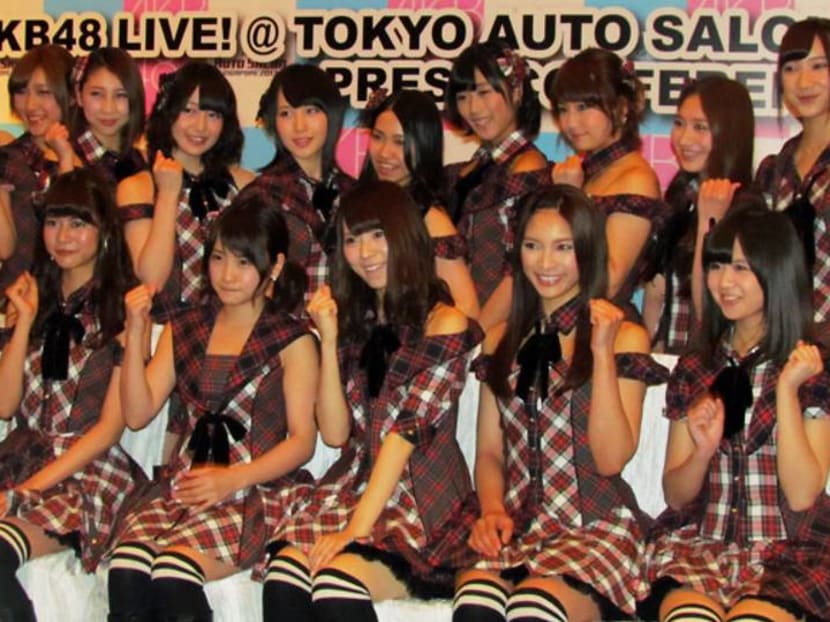 SINGAPORE: Sixteen members of Japan's top girl group AKB48, who are in Singapore for the first ever Tokyo Auto Salon (TAS) Singapore, drew huge crowds on Friday, when they held a fan meet and greet ahead of their live show on Day Two of the TAS, which runs from April 12-14 at the Marina Bay Sands Convention Centre.
"I'm really grateful because I've been in Singapore about eight or nine times now.
"Each time I come here, there is this fan with a 'Welcome Back' sign. It feels so warm and I really appreciate it," said AKB48 member Ami Maeda, in an interview with channelnewsasia.com after the event.
However, their visit to Singapore won't be all business - the group will take in some of the Singapore sights as well during their two-day stay here, and check out the local delicacies.
"I've been here three or four times, but I haven't really found out what food is good in Singapore.
"We want to find out together while we are here!" declared AKB48's Tomomi Nakatsuki.
Beyond the perks of popularity
On the surface, the members of AKB48 have it pretty good - they get to travel, wear gorgeous clothes, and be worshiped by their legions of fans.
But there are some drawbacks as well.
"AKB48 has to always move around as a group, work together and spend a lot of time together.
"I actually like to have some time for myself, but it's challenging to find some quiet time in the group," said AKB48 member Sakiko Matsui.
Matsui's group mate Nana Fujita revealed that the sheer size of the AKB48 teams also brings about some practical difficulties, which often result in pretty funny situations.
"There are so many people in the group that when we move around, members tend to get separated along the way and we'd go 'Where are these girls?'.
"Also, we are never able to fit into just one elevator," said Fujita with a grin.
The graduate
Those who missed the AKB48 members at the TAS on Friday will have one last chance to see their idols up close on Saturday, at their second meet and greet at 4.30pm, which will be followed by their one-hour live show at 6pm.
The show will be AKB48's first ever performance at a TAS in the car exhibition's 30-year history.
It will also be one of AKB48 member Sayaka Akimoto's first performances since she announced her decision to graduate from the group last week.
"Everyone must have their own idea, about what they want to do in the future.
"For me, I want to be an actress after I graduate from AKB48," said the 24-year-old star, when asked about her plans for the future.
"I want to utilise the experience that I gained in my time with AKB48 and develop my acting career in Asia."
Would she consider working in Singapore one day?
"Of course!" Akimoto said, flashing a bright smile.