Amazon reveals the timeline of its new Lord Of The Rings series
'Welcome to the Second Age,' Amazon tweeted, along with a map.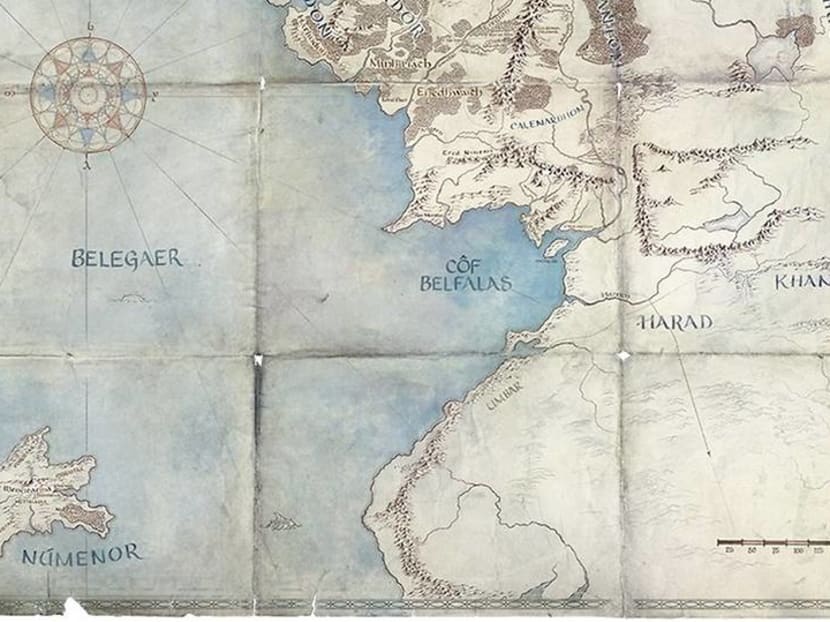 Sorry, Aragorn fans, you won't be seeing the King of Gondor in the highly-anticipated The Lord Of The Rings series. But you'll probably see his great-great-grandfather.
Amazon revealed on Thur (Mar 7) that the show will be set in the Second Age – long before Peter Jackson's own acclaimed movie trilogy, which is set during the Third Age of JRR Tolkien's epic Middle-Earth fantasy saga.
"Welcome to the Second Age," Amazon tweeted. It also showed a map that included the small star-shaped island of Numenor, where Aragorn's descendants come from, which was eventually destroyed ala the city of Atlantis.
So what took place during the Second Age?  
It's a period that spans 3,441 years, during which the evil Sauron would forge his notorious Ring of Power, the city of Rivendell was yet to be built and Numenor (not the Shire) was the place to be. 
The last part of that Age was actually seen in the Jackson films – the flashback war against Sauron where his finger got cut off and the Ring was lost.
The show is expected to come out on Amazon Prime in 2021.