Ariana Grande gets pelted by a lemon during her Coachella performance
The Beyhive, or Beyonce fans, are suspected to be the culprits.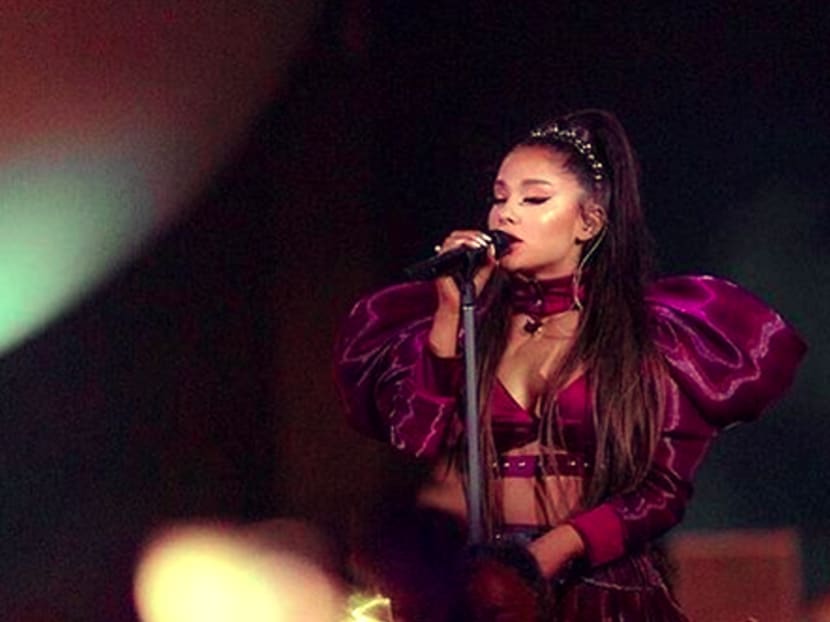 Pop star Ariana Grande took a lemon in the chest during a stage performance at the Coachella music festival on Sunday (Apr 21), where she was the headline act.
A video clip posted to Twitter by a fan captured the moment, as Grande was dancing up the stage, when the yellow fruit hit the singer and bounced off her chest.
Upset fans connected the incident to conflict with fans of Beyonce, who had headlined the festival the year before. The singer has been associated with lemons ever since the release of her 2016 album, Lemonade, and her fans, known as the Beyhive, have been liberal with their use of the lemon emoji on social media.
Grande and Beyonce are two of only four women ever to headline Coachella, alongside Bjork and Lady Gaga.
Fans also speculated that the act was committed due to Grande allegedly being paid US$8 million (S$11 million) for her appearance – double the amount Beyonce was reportedly paid. But The Blast reported that each of the singers was paid US$4 million, amounting to a combined sum of US$8 million.
At Sunday's performance, Grande performed hits including Raindrops (An Angel Cried), Thank U Next, Bad Idea, 7 Rings and God Is A Woman.
She also introduced a special guest: Longtime friend Justin Bieber, who said he had "no idea" he was going to be up on stage. The two performed his 2015 hit Sorry.