Ashton Kutcher wants you to text him at this phone number
The Hollywood actor surprised fans when he appeared to post his phone number on social media.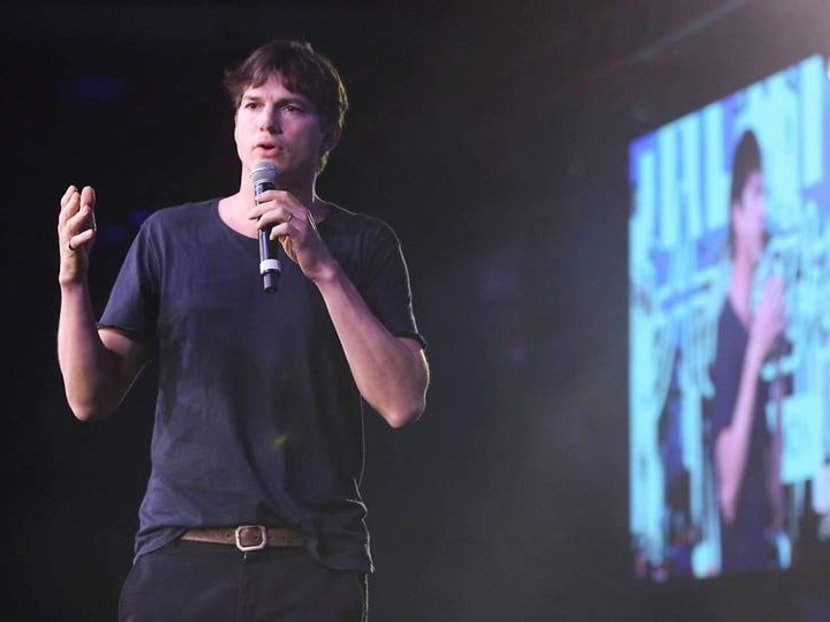 Are we on Punk'd? Ashton Kutcher sent out a tweet to his 18 million followers on Wednesday (Jan 30) asking them to text him at a US phone number.
"I miss having a real connection w/ real people. My Community. From now on you can just text me. I won't be able to respond to everyone but at least we can be real w/ each other & I can share the unedited latest & greatest in my world +1 (319) 519-0576."
He added, "Yes this is my#."
When multiple people tried sending an old school SMS to the number, they all got the same automatic reply.
"hey it's Ashton. this is an autotext to let you know I got your message, everything else will be from me. make sure you click the link and add yourself to my phone so I can respond to you."
The message was followed by a long URL under the site in.community.com.
According to American technology news site Wired, the link sends users to a page, empty save for the word "community" in sans serif and with a trademark logo.
The page's Terms of Service, however, reveal that Community "provides its clients (including influencers, musicians, athletes, brands, actors, their agents, and others, collectively, 'Clients') the ability through a non-exclusive, revocable license to send and receive text messages from users of the Service by using a ten-digit phone number provided by COMMUNITY (the 'COMMUNITY Phone Number')".
In other words, Kutcher is launching a new social media platform.
According to Wired, Community is the new name of Shimmur, Inc., launched in 2014 to connect social media celebs with their fans. Users could look for their favourite YouTubers and Instagram stars, join their "Tribes" and create posts targeted at that particular influencer.
On the downside, it seems launching a social media platform through guerilla marketing may have overloaded whatever Kutcher was trying to promote. In a tweet sent hours later, the 40-year-old wrote, "I will repost soon… sms is a fragile beast".