Best Thing We Ate This Week (Bangkok edition): Glass Noodle Salad at Coffee Beans by Dao
If you're headed to the Thai capital, stop at Siam Paragon for this tongue-tingling delight.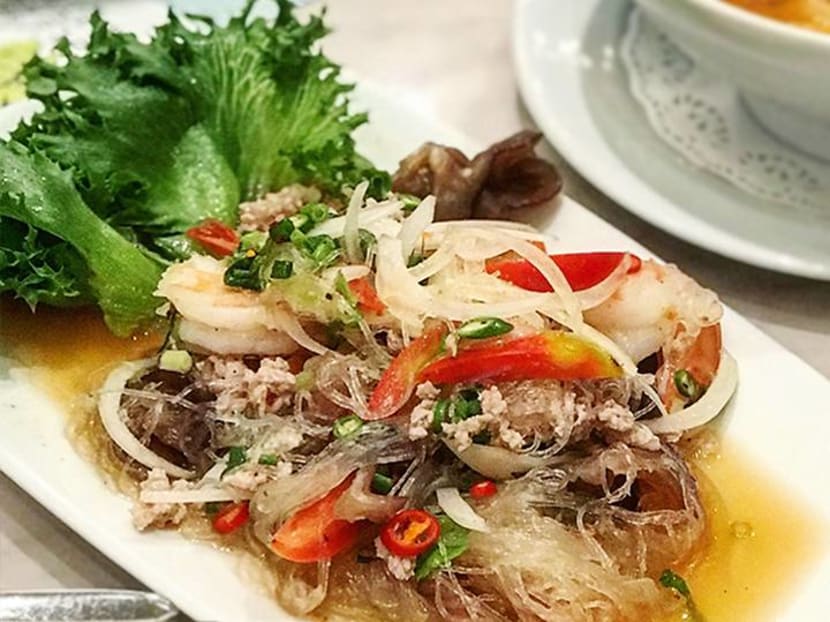 This is a zippy, punchy glass noodle salad that hasn't been altered to suit farang palates. Tossed with plenty of minced pork, delicate wedges of sweet fresh tomatoes, sliced onions and a tongue-tingling dressing that is salty and sour in equal measure. Well worth hitting the pause button on your shopping frenzy for.
Coffee Beans by Dao is a bit of an institution in Bangkok. The original cafe is located five minutes away from the Ploen Chit BTS station, but there are branches in easy-to-reach locations like Ekamai, Central World, Paradise Park and Emquartier. The service is always polite and efficient, and the food dependably delicious.
Now, we love sweating it out at Bangkok's street-side food stalls as much as the next diehard foodie, but there is much to love at this stalwart (and happily, air-conditioned) chain of cafes that's famous for its mindboggling array of rich and fluffy cakes. We usually come for the airy coconut cake, with layers of sponge, light cream and coconut jelly, but this time, ended up staying for the classic Thai dishes done impeccably well.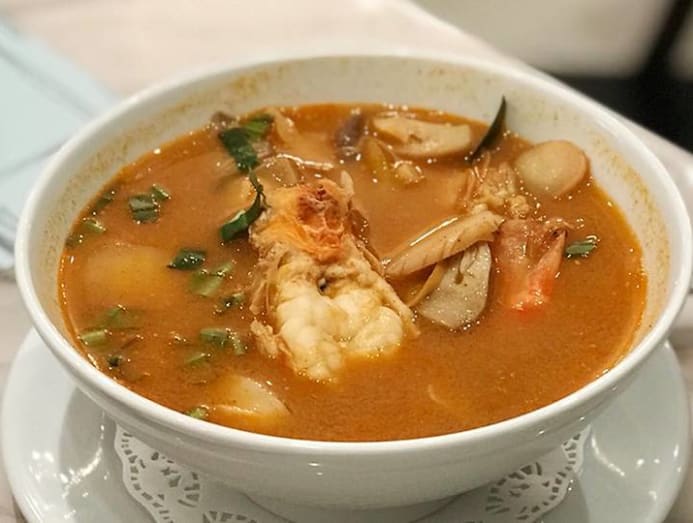 This was elegant Thai fare – the tom yum soup was heady with prawn stock, perfectly tart, and spicy enough to burn our taste buds.
We loved the thick, chewy texture of the rice noodles in the Pad Thai, but griped about the miniscule portion (never mind that we'd just munched our way through the neighbouring supermarket and downed a tall cup of Thai iced tea from Cha Tra Mue in the basement of Siam Paragon). What they were generous with, though, were the prawns — large, fresh, crunchy and abundant in every dish.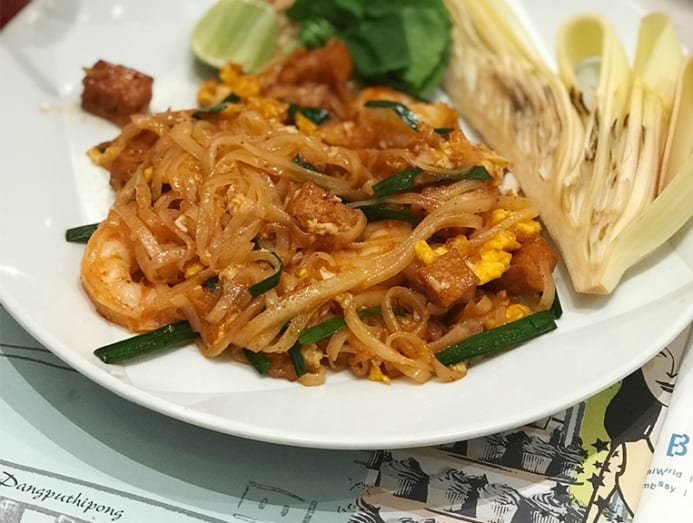 If all of this sounds familiar to you, it might be because Coffee Beans by Dao had an outlet – its first outside of Thailand – on the first floor of Wisma Atria several years ago, which has since closed down. It's a pity, because the food was as fabulous as it is at its Bangkok branches, except that it came with a heftier bill.
Oh well, another reason to schlep to Bangkok for a couple of days.