Best Thing We Ate This Week: Prawn sambal with petai at Folklore
This spicy number (S$26), studded with pungent "stinkbean", was just one of the standouts of MasterChef Singapore judge Damian D'Silva's new menu of Singaporean favourites.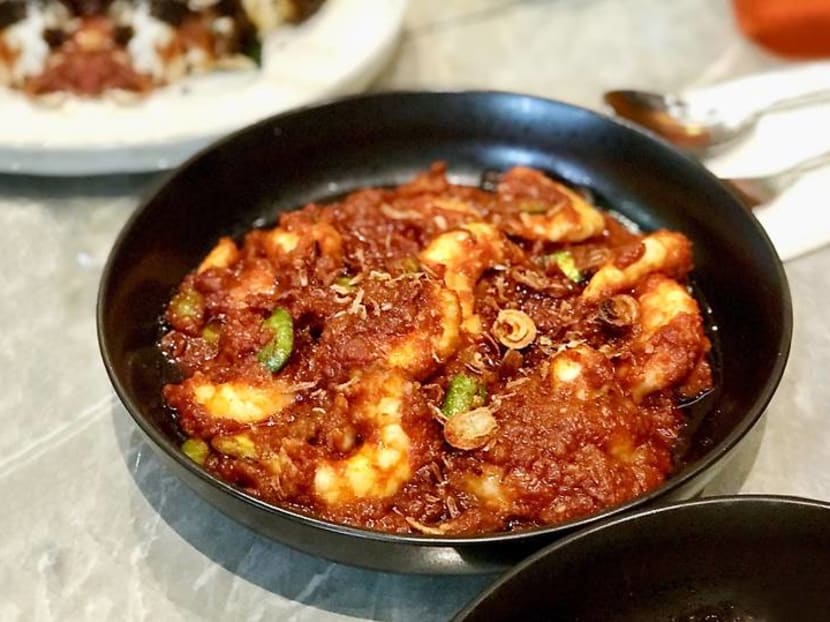 The effort and time it must have taken for this sambal to cook was palpable in every mouthful. It had the resonant depth of caramelised shallots and toasted belacan (fermented prawn paste) spiked with the heat of red chillies. Swimming in that spicy goodness were fresh, sweet prawns and petai beans, which all made for a delectably complex treat.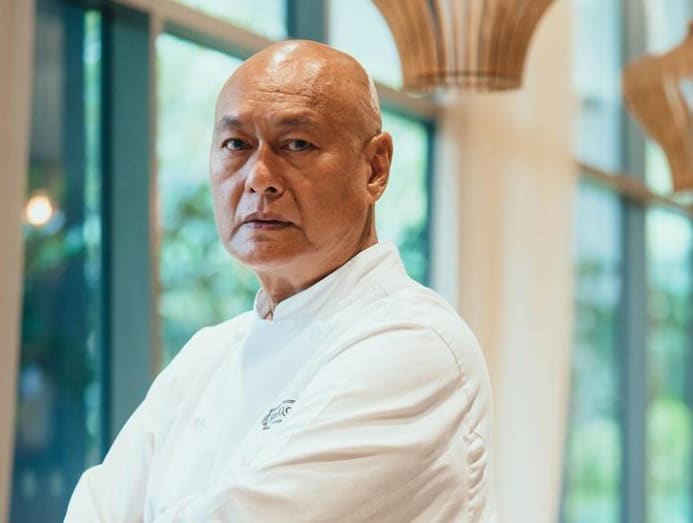 In the year since it opened, Folklore has drawn Singaporeans and tourists alike. They flock here for Chef Damian D'Silva's menu of Peranakan and Eurasian fare culled from his family's repertoire. 
With this new menu, D'Silva delivers a wider range of Singapore heritage food that continues to draw from his family's canon, including recipes inspired by close family friends like his Indonesian aunty Zainab.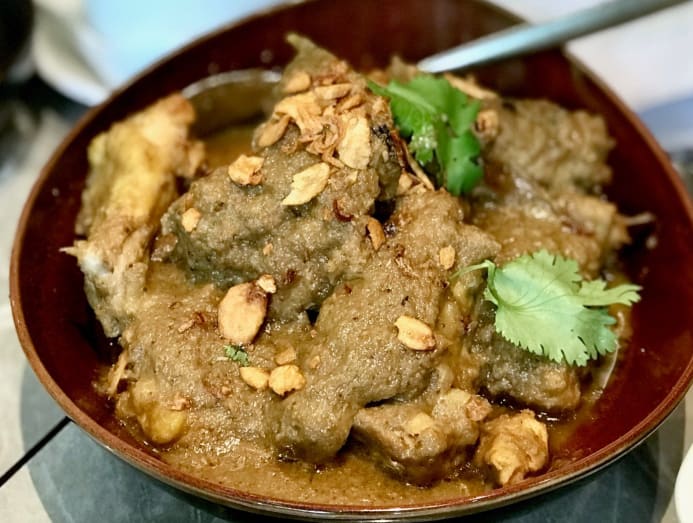 That explains the addition of dishes like Opor Ayam (S$24), a fragrant coconut-enriched chicken stew flavoured with the likes of ground shallots, cumin and coriander; and Sotong Masak Sambal Belado (market price), which sees perfectly cooked rings of squid served in a fiery sambal comprising chillies, tomatoes, lime and lemon basil leaves.
Folklore is one of just three restaurants on the island that serves traditional Eurasian food, and here, D'Silva delivers on hard-to-find delights like Ambiller Kacang (S$16). 
Ambiller, which translates to "whetting the appetite" in Kristang, the Portuguese-Eurasian dialect, does just that with green beans and pork belly stewed in a mellow mix of spices hit with the tang of tamarind.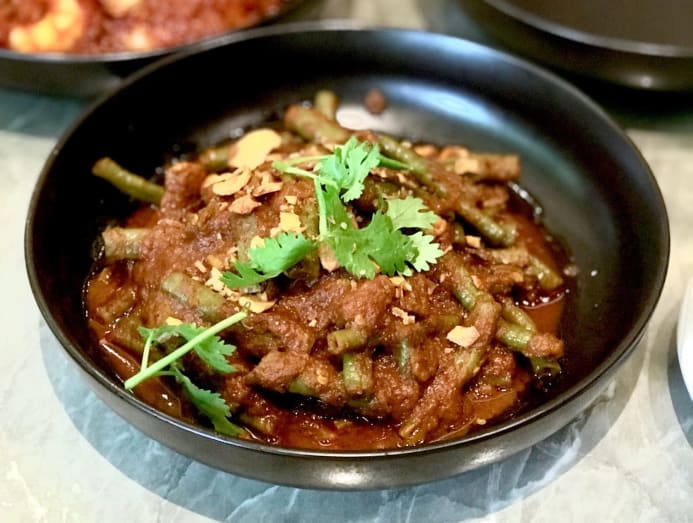 While there is a selection of kueh and other local desserts on the menu, a great way to end a meal here is with the decidedly Chinese dessert of chilled white fungus in papaya soup (S$12). 
Refreshingly cold and judiciously sweetened with rock sugar, it feels like a light, virtuous dessert after all that hearty fare.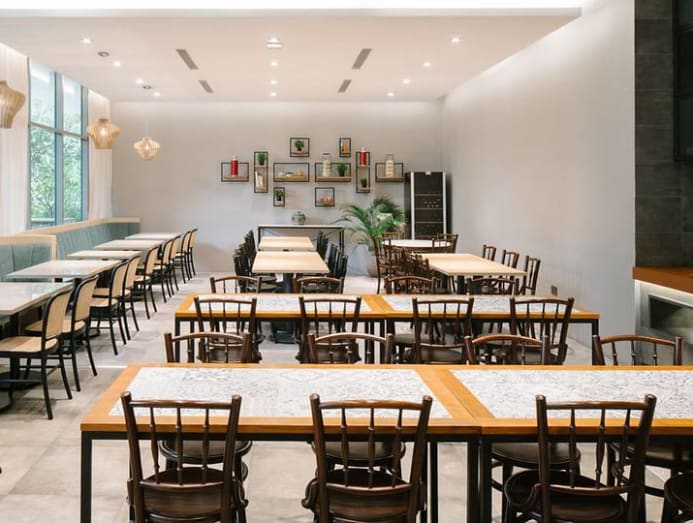 At a glance, Folklore's menu seems disparate, what with dishes that run the gamut from Indonesian to Malay, Chinese, Peranakan and Eurasian. 
But it succinctly captures the spirit of Singaporean family food – that delicious melting pot of cultural influences that truly define our everyday experiences and relationships with one another.