Bette Midler to perform at Oscars, Academy reverses earlier decisions
The legendary singer-actress will be "chanteusing" a song from Mary Poppins Returns.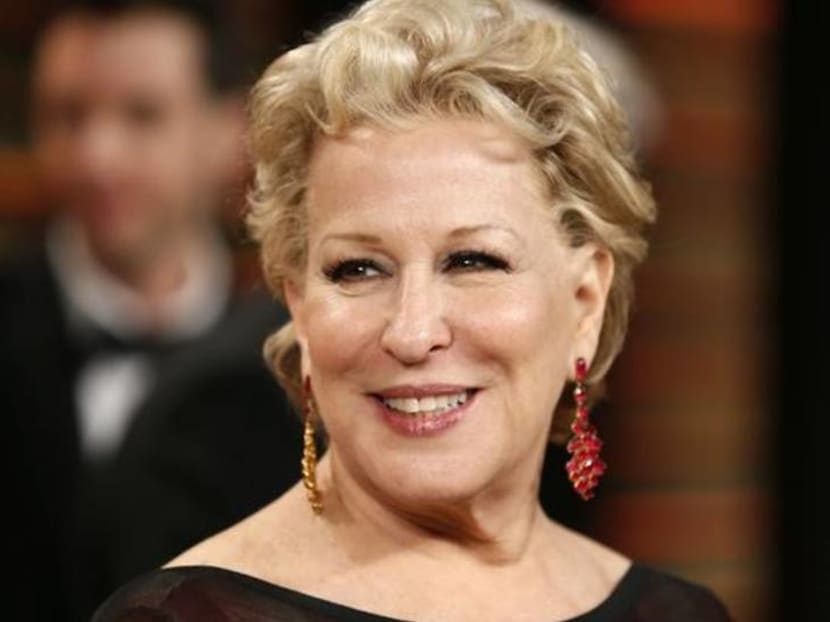 The Academy is really trying to win back as many viewers as it can. Not only will every category be announced during the telecast, every Best Original Song nominee will be performed. That roster of performers now includes American singer Bette Midler, 73.
The Academy teased on Twitter last month that The Place Where Lost Things Go from Mary Poppins Returns would be "performed by a surprise special guest" during the ceremony next Monday (Feb 25, Singapore time).
Midler herself announced on Twitter yesterday (Feb 17) that she would be "chanteusing" on the Oscars.
Starring Emily Blunt, Mary Poppins Returns is nominated for three Academy Awards: Best Original Music Score, Best Costume Design, and Best Production Design. The track, written by Marc Shaiman and Scott Wittman, is sung by Blunt in the film.
Midler's performance is a backtrack by the Academy, who earlier allowed only two of the five nominated songs (Shallow from A Star Is Born, and All the Stars from Black Panther) to be performed, reported Variety. The backlash resulted in the Academy's decision to include all five nominated songs, including the one from Mary Poppins Returns.
The Academy also walked back an earlier decision to give out four awards during the telecast's commercial breaks after outrage from numerous filmmakers, including cinematography nominee Alfonso Cuaron, along with Guillermo Del Toro, Joss Whedon, Edgar Wright, Colin Hanks, Reed Morano, and Zooey Deschanel.
"The Academy has heard the feedback from its membership regarding the Oscar presentation of four awards – Cinematography, Film Editing, Live Action Short, and Makeup/Hairstyling. All Academy Awards will be presented without edits, in our traditional format," the board of governors at the Academy Of Motion Picture Arts And Sciences said in a statement.
The ceremony is expected to be the first Oscars in 30 years to go without a host after comedian Kevin Hart stepped down from the role in December.