Cardi B responds to fans who say she should be jailed for drugging and robbing men
The 26-year-old rapper hits back at critics before taking a break from Twitter.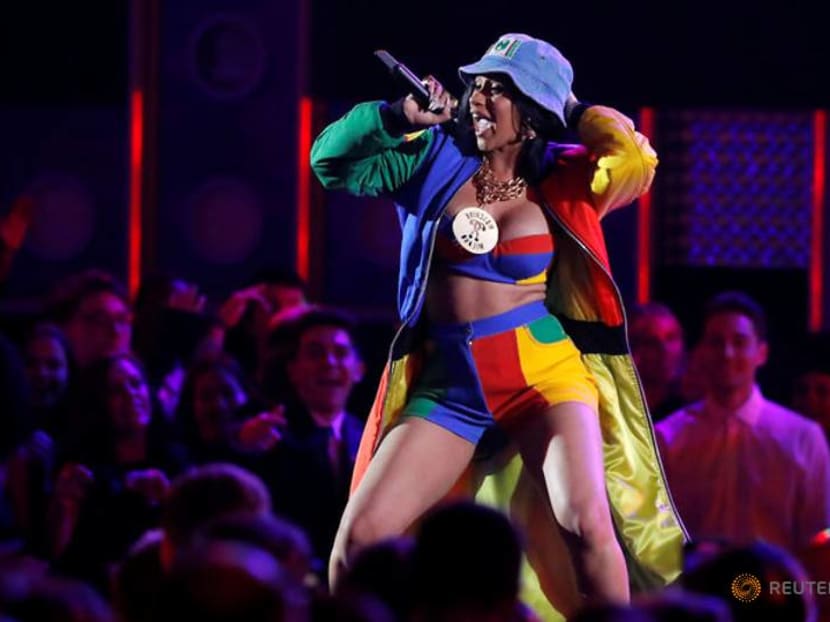 In an Instagram Live video from three years ago that resurfaced last weekend, an emotional Cardi B explained her struggle to make it in the music industry. At one point in the video, the rapper admitted to drugging and robbing men who were intending to sleep with her.
"I had to go strip, I had to go, 'Oh yeah, you want to f*** me? Yeah, let's go back to this hotel.' And I drugged n****s up and I robbed them. That's what I used to do," she said.
In response to the resurfaced video, fans have compared Cardi to R Kelly, using the hashtag #SurvivingCardiB on Twitter and asking her to be jailed.
"I never claim to be a angel I always been a street b****. Ya be glorifying this street rappers that talk and do that grimmey street s**** but they can't stand a street b****," Cardi tweeted, regarding the unfair double standards in hip-hop for female MCs.
The 26-year-old rapper also posted a statement on Instagram on Tuesday (Mar 26) that she had "very limited options" and needed to do anything to "survive". The former stripper said she wasn't trying to glorify her actions, but felt it was necessary at the time.