Carly Rae Jepsen releases two new singles off her upcoming album
The Canadian pop star draws on the 80's-inspired sound that marked her previous studio album Emotion.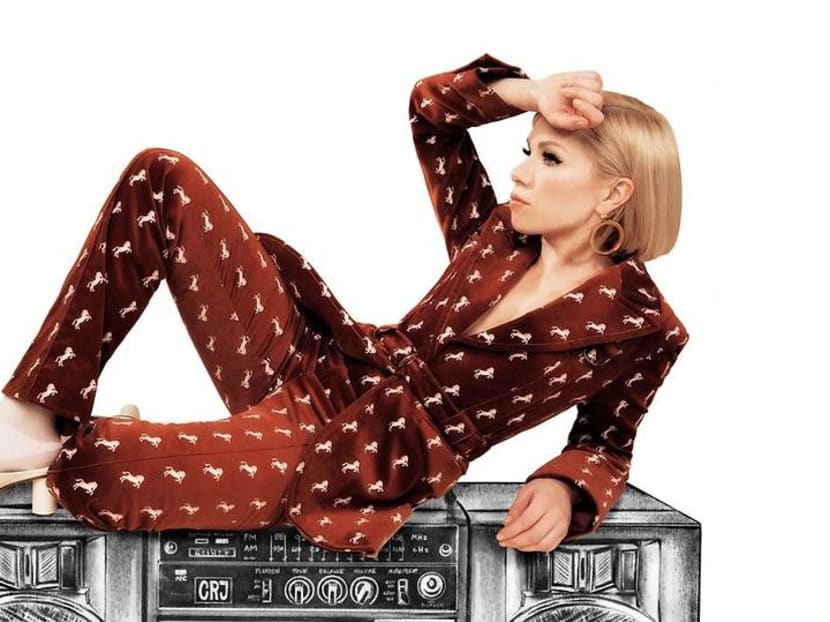 Carly Rae Jepsen has released two new tracks off her upcoming fourth studio album early Thursday morning (Feb 28).
Now That I Found You features Jepsen's signature bubbly lyrics over a tight synth-led production by LA-based songwriting and production trio Captain Cuts, who also co-produced the lead single Party For One, released last November.

As the single's side B, No Drug Like Me relies on a mid-tempo beat that comes into full form in the chorus with a plucked bass reminiscent of the 80s.

Now That I Found You was announced early February along with the return of the Netflix makeover series Queer Eye for its third season. While unconfirmed, the song may serve as the theme music for the latest season of the show.
"Now That I Found You is about the high you get when a new love starts to change your life," said Jepsen in a statement. "It's like the rush, rush, rush is better than any drug... which leads me to No Drug Like Me, which is a promise I made to love in general. That when the good stuff lands my way I'll always try to be vulnerable and brave and show all of myself."
Along with Party For One, both songs are expected to appear on Jepsen's upcoming album.
The 33-year-old singer first shot to fame with her 2012 viral hit Call My Maybe, which became the best-selling single of that year.
Her previous album, Emotion, was released in 2015 to critical acclaim, appearing on the year-end best albums lists of multiple music publications, including Popjustice, Spin, Idolator, Rolling Stone, Consequence of Sound and Billboard, among others. In lieu of commercial success then, Jepsen earned a title as an indie darling for older audiences and garnered a cult following, particularly among the LGBTQ+ community.