Chantalle Ng: What's it like to play a Vietnamese bride with mum Lin Meijiao on set?
The 25-year-old actress takes on the leading role in Channel 8's new drama My Star Bride. So was it awkward to do intimate scenes with Xu Bin with her mother standing nearby?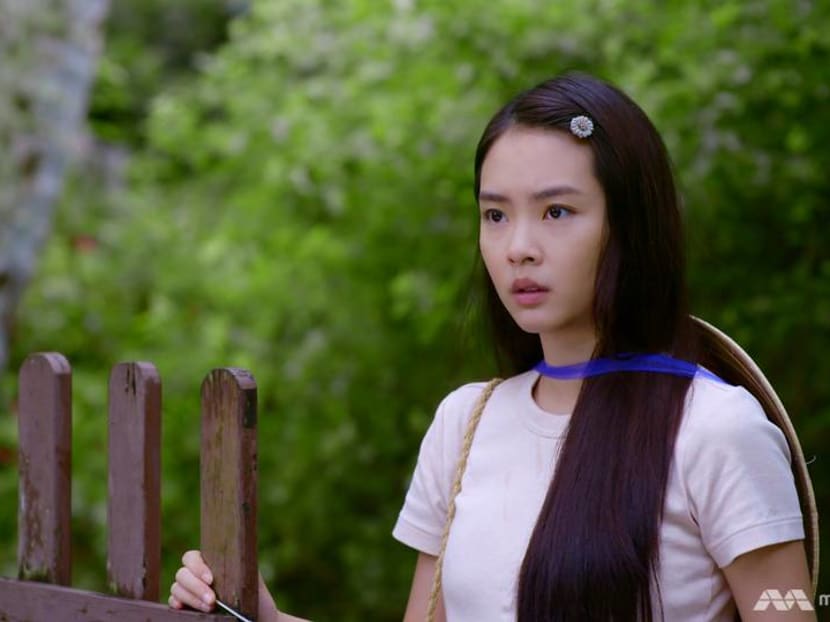 Chantalle Ng takes on her first major lead role in a Channel 8 series – playing a Vietnamese matchmade bride.
The 25-year-old grew up around scripts and set visits – after all, her mum is veteran actress Lin Meijiao – and played supporting roles and bit parts in several dramas from a young age, but is now blossoming into an actress in her own right after winning the Best Newcomer accolade at the 2018 Star Awards.
In the upcoming My Star Bride, she plays a young girl from Vietnam who travels to Singapore via a matchmaking agency in the hopes of raising money for her ailing mother's medical bills and finding her long-lost sister.
She meets a lawyer left broken by a car crash (Xu Bin) and ingratiates herself with his family, including his mother – who is played by Chantalle's own mother, Meijiao.
The show also stars Zheng Geping, Desmond Ng, Cynthia Koh, Zhu Hou Ren, Edwin Goh, Gini Chang and Daryl-Ann.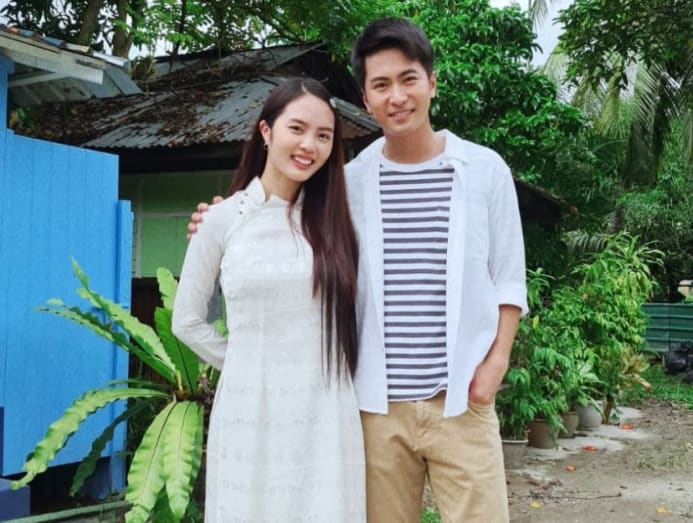 To play the part, Chantalle learned to speak a little Vietnamese. "We had a language coach on set to help us," she revealed at a media conference for the show – although she confessed she's forgotten most of it.
The most challenging part, she said, was speaking her Mandarin lines in a convincing Vietnamese accent.
"That came with quite a bit of pressure because I had never heard a Vietnamese person speaking Mandarin," she said. "So, I found a real-life Vietnamese bride and asked her to say all my lines, and then I memorised them all."
In the time of the pandemic, when many might be far away from loved ones, Chantalle said, she hopes the story, which delves into overcoming personal challenges, might bring viewers some comfort and encouragement.
What's it like going to work with your mum, though?
"I was happy about it," Chantalle said. "My role was quite challenging, and it was nice that she was next to me, helping me with my acting."
In fact, her mum's presence helped her in more ways than one.
"In one scene, I had to call my mum in Vietnam, homesick and missing her," she recounted. "I was supposed to cry upon hearing her voice, but I couldn't get the emotion right. So, I called my real-life mum, and once I heard her voice, the tears started flowing."
It all turned out well in the end, even though "we were a bit worried at the start, because we're so close," Meijiao said. "We were afraid of not being able to immerse ourselves fully into our roles, or breaking into laughter while speaking our lines."
Also, she added, "In all my previous roles, I would simply get into character once I got on set. But in this production, I had to get out of my 'mum' role before getting into my acting role. So, it was doubly hard."
For Xu Bin, who plays Chantalle's love interest, the challenge was, well, also having her mum on set.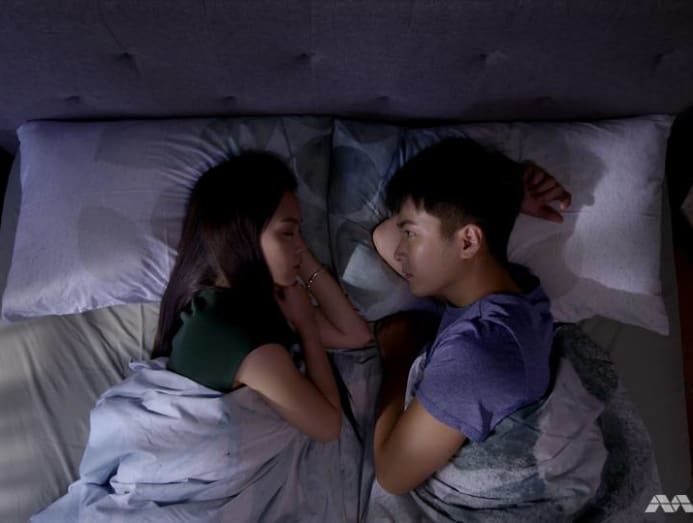 "Whenever Chantalle and I had intimate scenes, it was quite awkward, because her mum would be there on the side, staring at us," he quipped.
In addition, he's six years older than Chantalle, and he remembers that when they first met on the set of 2014's World At Your Feet, she was still in school.
"I was worried I would be too 'uncle' for her," he said with self-deprecating humour. "But I think our eventual chemistry is great. I think people will find it quite refreshing."
Chantalle's in a unique position as so many of her colleagues have watched her grow up.
"Seeing her mature, I, too, feel like a proud mother," said fellow cast member Aileen Tan, whose words of praise made Chantelle shed a few emotional tears.
Tan added that in her opinion, Chantalle turned in a near-perfect performance in My Star Bride. "I would give her 90 marks, because I saw how hard she worked," she said.
Catch My Star Bride on demand for free on meWATCH from Jan 25, as well as on Mediacorp TV Channel 8 starting Jan 28, weekdays at 9pm.