Chris Pratt announces engagement to the Terminator's daughter
The 39-year-old actor is set to wed Katherine Schwarzenegger.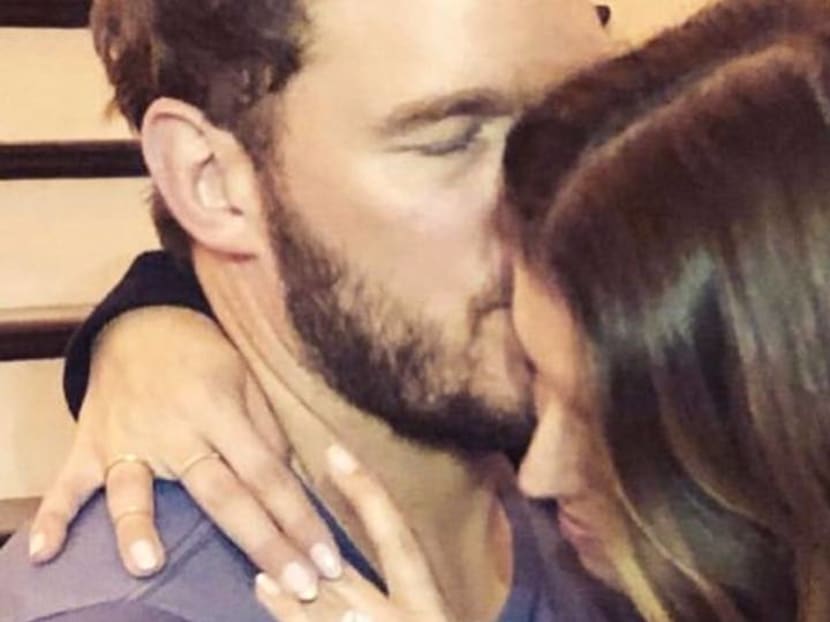 Star Lord now has a Star Lady. Hollywood actor Chris Pratt announced his engagement to Katherine Schwarzenegger in an Instagram post on Monday (Jan 14).
The Guardians Of The Galaxy star wrote, "Sweet Katherine, so happy you said yes! I'm thrilled to be marrying you. Proud to live boldly in faith with you. Here we go!"
Schwarzenegger, 29, is the daughter of actor-turned-politician Arnold Schwarzenegger. The American author is a grandniece of John F Kennedy, the 35th president of the United States.
Pratt was photographed last week helping Schwarzenegger move out of her home in Santa Monica, California. The actor also posted a video on Instagram of the move, a sponsored post by American automobile brand Chevrolet.
The couple were first spotted together last June and have been seen going on multiple church dates and spending time with each other's families, including Pratt's six-year-old son Jack and ex-wife Anna Faris. The former couple announced their split in December 2017.