Crazy Rich Asians' Tan Kheng Hua is 55 years old and living her best life
The veteran actress-producer-director tells CNA Lifestyle what life is like after Crazy Rich Asians, being signed on by Hollywood and never making the same mistakes again.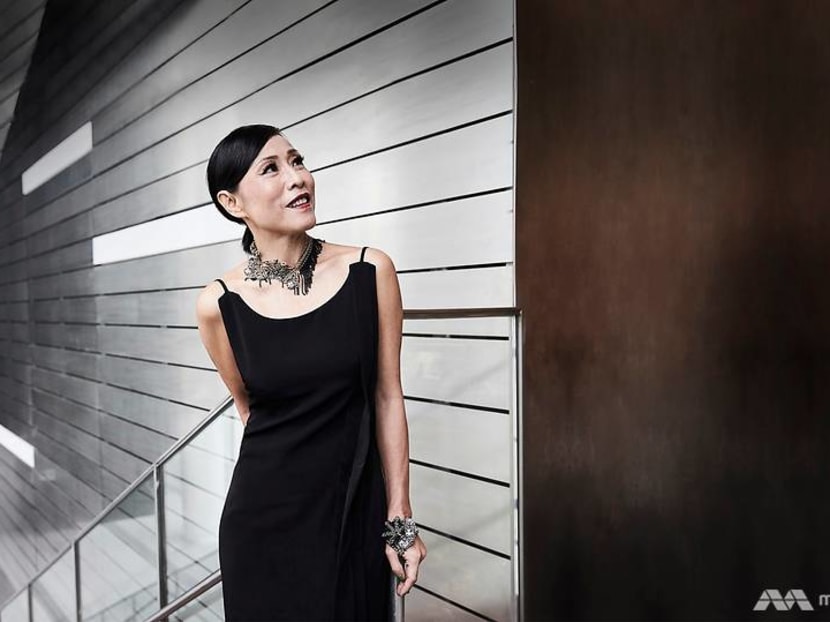 When you hear of a Singaporean actress getting signed on by Hollywood agents, you'd probably picture a sweet, young, 22-year-old receiving her first big break. 
So the news that a middle-aged thespian – albeit one of Singapore entertainment's finest – has been signed on by not one, but three international talent agents, should leave many jaws hanging.
At an iridescent 55 years young, the commercially and critically acclaimed Tan Kheng Hua is at an age when actresses, who used to being consistently cast as film, TV and theatre leads, suddenly find that the telephone has stopped ringing. 
They love the age that I am at ... being my age actually opens up more opportunities
Tan, however, has not only managed to buck that trend, but also finds herself – the mother of a 20-year-old daughter – slap-bang in the middle of one of the most defining periods of her career (and life) to date.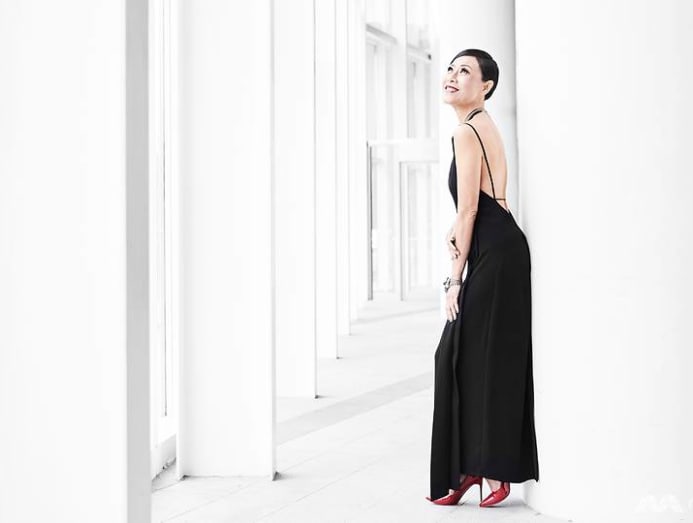 Tan, who recently won rave reviews for her role as Kerry Chu, the mother of Constance Wu's Rachel Chu in Crazy Rich Asians, is now signed with Conway van Gelder Grant in the United Kingdom; and GVA Talent Agency and Zero Gravity Management in Hollywood, Los Angeles. This puts her alongside illustrious names in the industry including Benedict Cumberbatch, Helena Bonham Carter and Sally Hawkins, just to name a few.
Set against the truism that if you're a woman in entertainment, the roles start drying up when you hit 35 - much less 55 - Tan's current momentum and success is indeed heartening and, more importantly, inspiring.
I love how they (the agents) see me now. I feel that it is so validating for me
"I think it's really interesting that all the agents that I have spoken to internationally told me that they love the age that I am at," Tan told CNA Lifestyle candidly. "And that being my age actually opens up more opportunities."
She continued: "Certainly because the world views a 55-year-old woman differently from how Singaporeans view a 55-year-old woman like myself. I am so sad that there is so little in our (local) media that is written about the emotional and intellectual landscape of a woman of my particular demographic."
I would not have been able to weather everything that is happening in my life...
In an unforgiving industry where many feel that ageism is a perennial issue and women have sell-by dates, Tan is all about embracing life and career in her 50s. 
In fact, she confesses to CNA Lifestyle, to "never want to be in my 20s ever again!"
"I did not enjoy it as much as I am enjoying my life now. I love how they (the agents) see me now. I feel that it is so validating for me," she shared. "When I look at myself now, I like how I look today, as a 55-year-old. I never feel like I want to look younger. I don't even want to be 10 years younger. I just want to be my age."
Now that doesn't necessarily mean that everything about being 55 is easy, she acknowledged.  "In fact, it's not. But I want that grey. I want the ups and downs, the lows and highs, because I feel so alive."
Most importantly, she says, if she weren't at this age, she thinks she would "not have been able to weather everything that is happening in my life... in such a calm, peaceful, authentic and humble way."
So how has life changed since the global box office hit that was Crazy Rich Asians?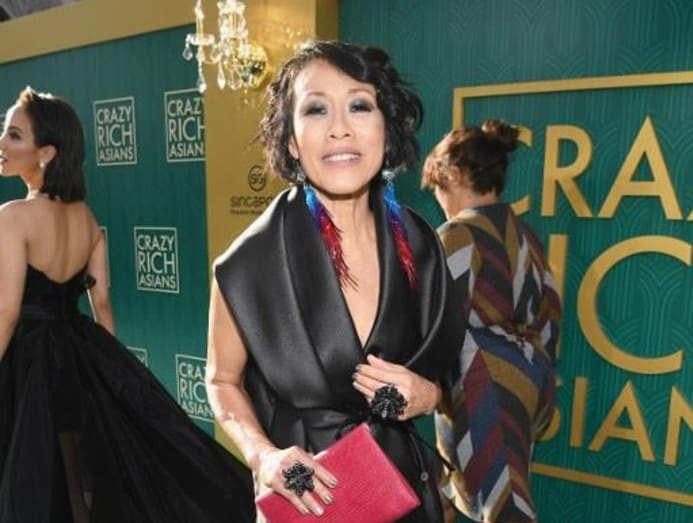 "One main (change) would be the offers from the agents. Whilst I am calm and level-headed about it, I certainly don't expect or have my eye on changing my life," she revealed. "My main source of pleasure and joy from that particular instance – just the agencies wanting to sign me up – is the promise of new wonderful work."
Another big change, Tan admits, is that the work that she and her fellow actors do in Crazy Rich Asians has now gone out to a much larger market. 
"So what does that mean? It just means that more people have seen your work," she said with a smile. "And I am just so humbled and thankful for all the positive reactions to the work."
But don't think for one moment that Singapore's beloved TV and theatre actress-producer-director will be flying the coop. Tan says that having all her overseas agents simply means that she now has more people looking out for jobs for her.
"How great is that? But I also want to mention that all these years, Fly (her Singapore artiste management) has always been there for me – very own work family here in Singapore. And the theatre! I want to continue to reinforce and keep all these relationships going.
"There are types of work I like to do and a lot of them are here in Singapore," she explained.  "And I will continue to do those and have my feelers out."
One can almost say that geography has and never will hold this actress back. For the past year, Tan has been jetting about and flying the Singapore flag proudly.
I am just so humbled and thankful for all the positive reactions to the work
Audiences will  next catch Tan in Foreign Skies, a limited series adaptation of Lucy Kirkwood's acclaimed play Chimerica for British TV broadcaster Channel 4 slated for a 2019 release; as well as the HBO Asia/Astro Shaw/FINAS film The Garden Of Evening Mists, which is based on Penang-born writer Tan Twan Eng's 2012 award-winning novel of the same name.
Currently back in Singapore, she just wrapped up the run of She's A Great Way To Fly – a theatre showcase about Singapore Airlines stewardesses that is part of The Substation's programme Singapore Girl, Or Heritage Deployed – for which she served as producer.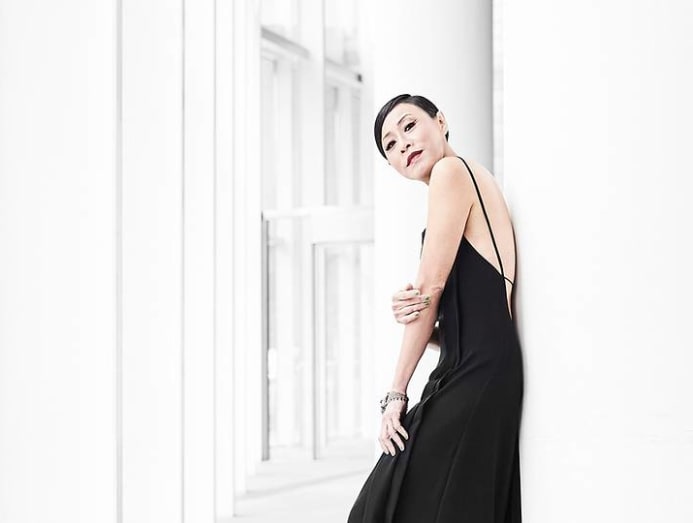 "I've been getting my (US working) visa sorted. Currently I don't have a confirmed acting project from my new agents but the feelers are out. The machinery is oiled and starting its rumble.
"I do think what's next for me is a great sense of peace and happiness at (being) where I am. I don't have over-the moon-expectations. But I am so full of curiosity and hope. And confidence in anything that can or may not happen. And it'll all be fine."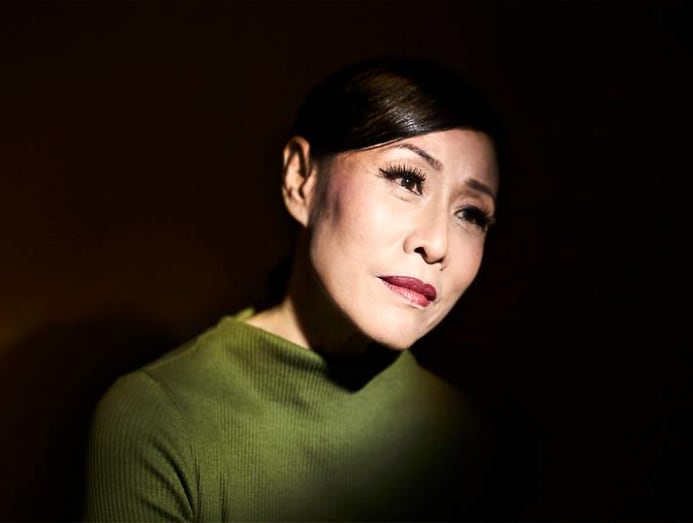 Certainly sounds like it took 55 complicated years for Tan Kheng Hua to arrive at this current serenity and state-of-mind, we offer up blithely.  
 "Yes, it did. Because I had some terrible scrapes. And I've come through some really difficult times, but today I sit here and I feel a sense of simplicity, humility, peace, goodness and freedom," she replied frankly.
And if the crazy turning point of Crazy Rich Asians had never happened, does she think she'd still have arrived at this point?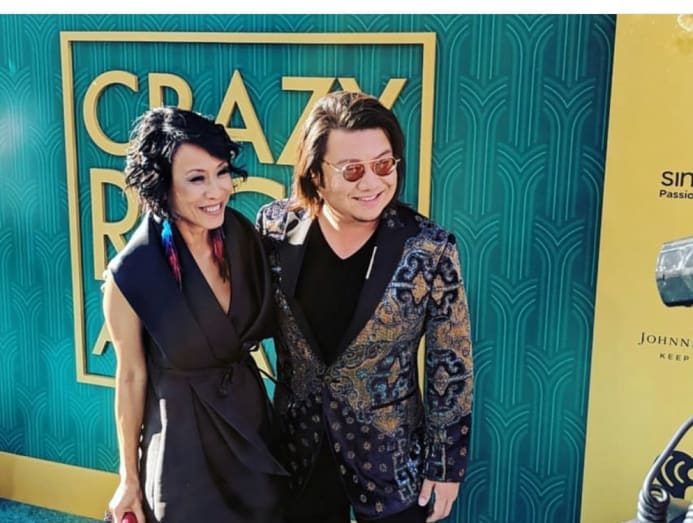 "Without Crazy Rich Asians, no," she replied without hesitation. "You know, I had this conversation with (writer) Kevin Kwan recently. And I told him that for direct and indirect reasons, Crazy Rich Asians came to me at a time when there were so many shifts in my life; and when all sort of changes were happening.  And it had direct and indirect reasons for some sort of amazing cosmic energy, and I took it! I allowed myself to shed. Crazy Rich Asians was all a part of that time and I embraced it."
And at this juncture, all this older and wiser woman simply wants to be is "a good mother, good daughter, a good friend".
"And let's see what else the rest of the world has for me, and I want to do that as well," she said with a laugh. 
After all, life is all about perspective, isn't it?
"How do I make what is good in my life better," said Tan. "As opposed to leaving what is good in search of something better?"
I can't help but be myself ... and in the end, just follow your joy
Her mantra, she shared, is this: "Be better. Try not to make the same mistakes again".
"I will never make some of the big mistakes I've made in my life again," she said. "Never."
She admits that being herself  "for good and bad reasons, has gotten me into terrible scrapes" over the years.
"But I can't help but be myself," she said. "And in the end, just follow your joy.  I think I can't help but do that – follow my joy."
Photography: Aik Chen
Makeup: Tinoq Goh
Hair: Dylan Chan
Dress: Stolen
Jewellery: theKANG
Art Direction: Chern Ling