Diana Ross asks Michael Jackson accusers to 'stop in the name of love'
The 74-year-old diva was close personal friends with the late singer.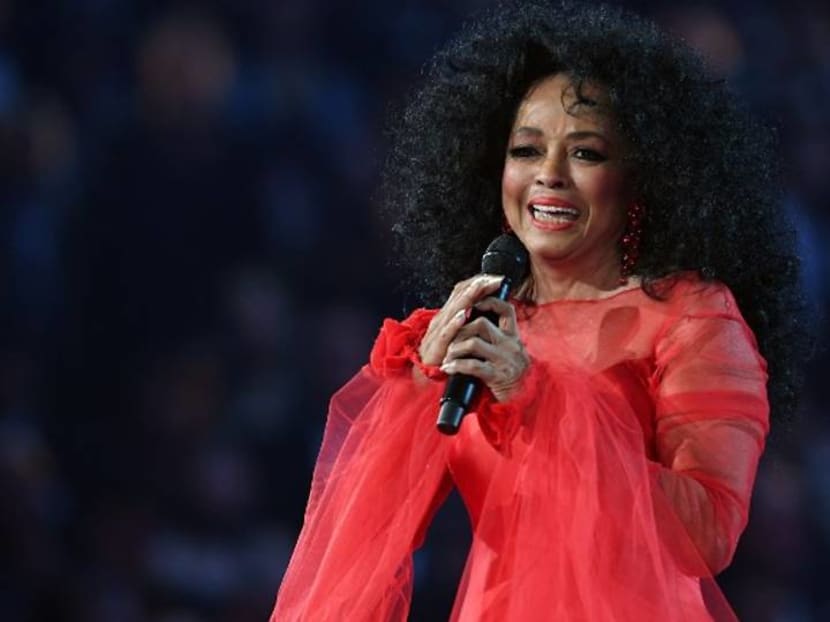 Diana Ross is showing her support for the late Michael Jackson by asking fans to "stop in the name of love".
In the wake of the release of Leaving Neverland, the HBO documentary that features two men who claim Michael Jackson molested them as young boys, allegations about Jackson's sexual misconduct has resurfaced yet again.
"I believe and trust that Michael Jackson was and is A magnificent incredible force to me and to many others," tweeted Ross on Sunday (Mar 24).
In her tweet, Ross referenced her 1965 hit as the lead singer of The Supremes, the all-female Motown group. Jackson and Ross appeared and performed together several times and became close friends before his death in 2009 at age 50. The 74-year-old diva was even mentioned in Jackson's will as the secondary caregiver to his three children.
In light of the fresh accusations, the Rock And Roll Hall Of Fame confirmed on Sunday that it has no plans to revoke Jackson's two inductions into the institution or remove any Jackson memorabilia from the Cleveland museum. Jackson was inducted as a member of the Jackson 5 in 1997 and as a soloist in 2001.
In the documentary, Wade Robson and James Safechuck allege that Jackson not only sexually abused them as children, but also brainwashed them into believing the abuse was a normal and consensual relationship.
Jackson's estate has vehemently denied the "two perjures" claims, and is in the process of suing HBO, reported entertainment news site Vulture earlier this month.
Jackson's sister, Janet, will be inducted into the Hall Of Fame this week alongside Roxy Music, Stevie Nicks, the Cure, Radiohead, the Zombies and Def Leppard. "I am truly honoured and I am happy to be in there with my brothers," she said when the inductees were announced last year.