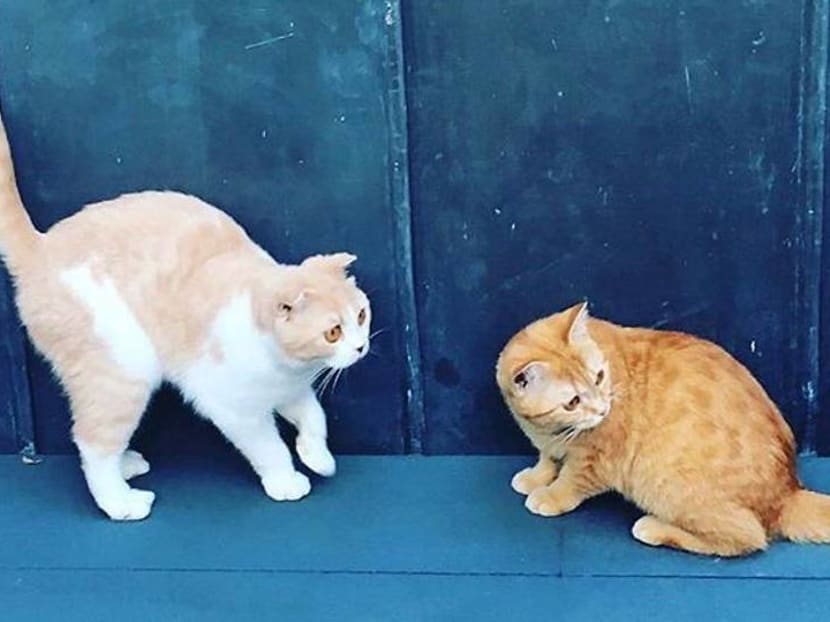 LONDON: Pop star Ed Sheeran has an answer for the dog days of summer gripping the northern hemisphere: An Instagram account for his cats.
The English singer-songwriter, a well-known lover of the pets, unveiled on Wednesday (Jul 25) a new handle - @thewibbles - for his two felines, named Dorito and Calippo.
Announcing the new account to his own 24 million followers on the social media platform by sharing a picture of the cats, he promised to chronicle "their daily routine".
Within 24 hours three photos of the pair in different poses had already attracted more than 110,000 followers - and plenty of adoring comments.
Sheeran, 27, has been honoured for his attachment to cats, with a figure of the folk-pop phenomenon unveiled in June by Madame Tussauds at London's first cat cafe.
He is also not the only celebrity fan of felines.
Fellow pop star Taylor Swift has two of the pets, named Olivia Benson and Dr Meredith Grey.
Swift, 28, reportedly applied Wednesday to trademark the name "Meredith & Olivia Swift" and her website has merchandise for sale featuring the cats' likeness on them.