Fancy a weekend escape with uber-designer Bill Bensley in Bali?
CNA gets up close and personal with the veteran designer as he preps for a personally led behind-the-scene tour of the Capella Ubud.
Over the course of his three-decade storied career, Bill Bensley has created over 200 eye-popping resorts around the world. From the Arabian-esque fantasy of the St Regis Langkawi to the grown-up Hogswart-flavoured JW Marriott Phu Quoc, the American Bali- and Bangkok-based designer has single-handedly rewritten the book on how to set the stage for a hotel lobby, and to style a bedroom with a cheeky sense of humour and an off-the-chart Instagram quotient.

One of Bensley's marquee moments in the past year has been the Capella Ubud in Bali – a European settler-themed fantasy of 22 tents set in the midst of Ubud's thick jungle canopy. Bordered by jade-green rice fields and the sacred Wos River, this very grown-up escapist retreat fairly brims with Bensley's trademark off-kilter flair for the unexpected – whether in the capacious tents, each styled as an homage to an antique craft like puppet making and baking, and every corner stuffed with a magpie's collection of antique furniture and accessories, or the copper bathtubs, outdoor deck showers, and swaying timber bridges.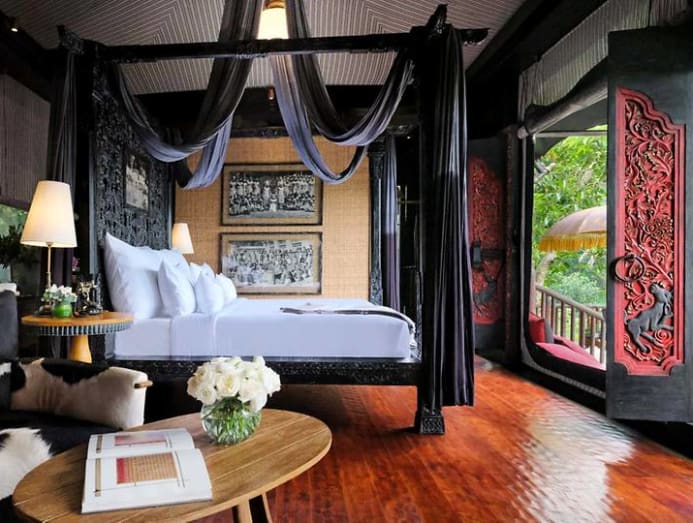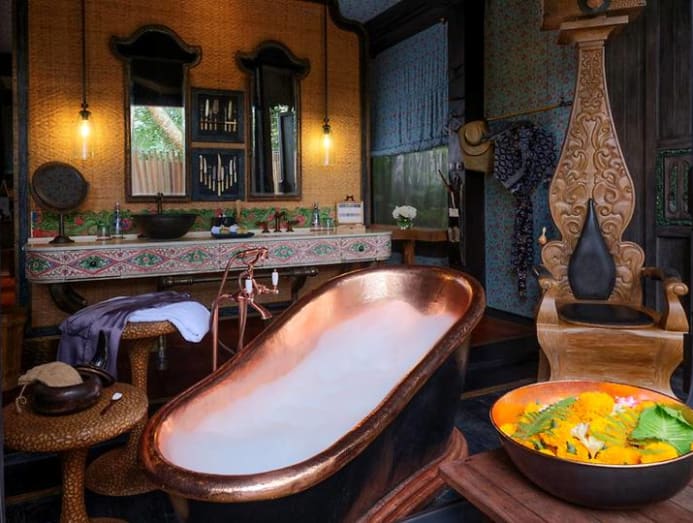 "When I shop, I shop for a multitude of projects, but the best finds always end up in my home!" Bensley confides, an unapologetic revelation that makes you wonder, if the Capella Ubud is already looking so decidedly otherworldly in its furnishings, just what his home must look like. 

Somewhat unusually, Bensley is making himself available in early November for a personalised design-focused weekend retreat at Capella Ubud where he will lead a tour of both the resort and the neighbourhood, while providing an all-access pass into his creative process.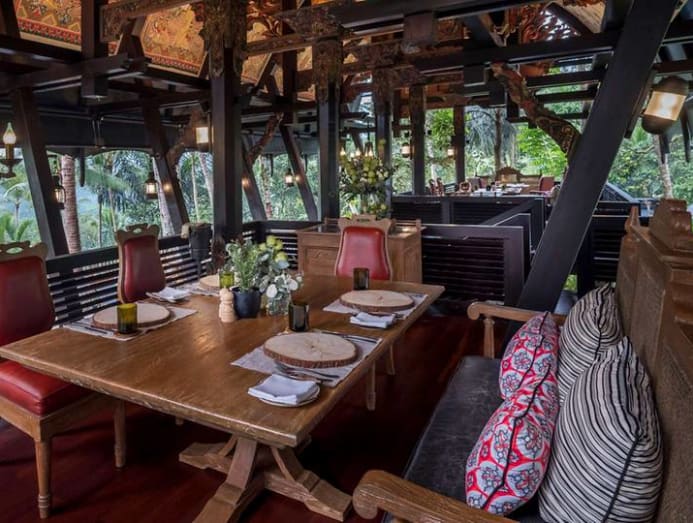 For Bensley fans, the treats will a picnic lunch and two dinners, a sketching session in the Wos River temple down the hill, and shopping for antiques, alongside a tour of his Balinese studio and a guided walk-through of Neka Art Museum.

The latter excursion will be particularly fascinating as it contains a good collection of the early western artists who arrived in Bali and fell in love with it. "I know a little about this art and period and I am keen to share that," Bensley says, "and the Neka has a good collection that I can speak to. In fact, the pride of place among my personal art collection are the early western artists in Bali like Walter Spies, Miguel Covarrubias, Rudolf Bonnet, Auke Sonnega and Arie Smit."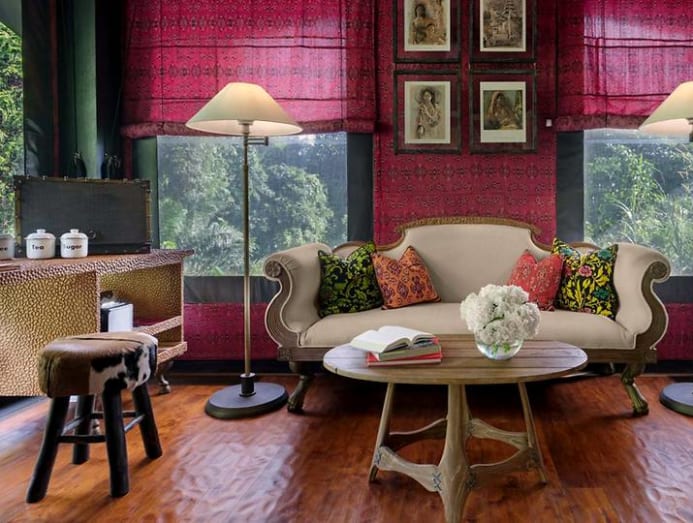 On every metric, the weekend retreat will provide curious guests and design-philes with a fresh perspective on the resort's design, not least spotting an original Bonnet – a dramatic rendition of a Karangasem king getting dressed for a ceremony – that hangs in the Capella's Auriga Spa lounge, or getting the inside scoop on Bensley's favourite decorative piece. "There's a Javanese farmer's bench that I put in the Toy Maker's tent. It's primitive and it was used to cut tobacco and it's just delightful."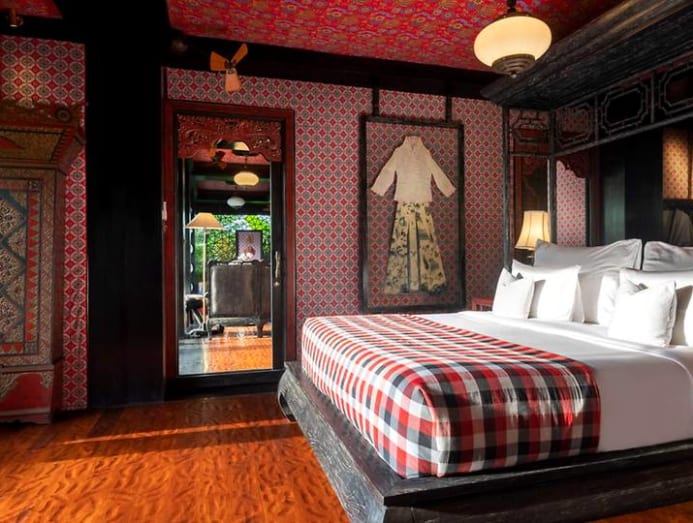 Equally delightful is the Capella Ubud's recent announcement that the response to Bensley's upcoming residency has been so positive that, what was originally meant to be an in-house guests, is now open to those not staying at the resort.

The design retreat will take place from Nov 1 to 3. Rates start from US$1,300 (S$1,800) nett per tent per night. www.capellaubud.com