First look: Does the iPhone 12 Pro live up to the hype? What about the MagSafe?
The iPhone 12 and 12 Pro are officially available in Singapore starting Friday (Oct 23) while the iPhone mini and iPhone 12 Pro Max will drop in November.
The iPhone 12 is officially here – and you can take your pick from four, yes four, different models.
If you plan to wait, the wee little iPhone 12 mini (5.4-inch display) and the upsized iPhone 12 Pro Max (6.7-inch display) are both landing in Singapore in November.
Does the iPhone 12 Pro live up to the hype? CNA Lifestyle took it for a road test, together with the new MagSafe magnetic charger.
If not, there's the "regular" iPhone 12 and the Pro versions, with prices starting at S$1,299 and S$1,649, respectively. Both phones boast the same screen size (6.1 inches), which, to quote Goldilocks is most likely "just right" for most Apple fans.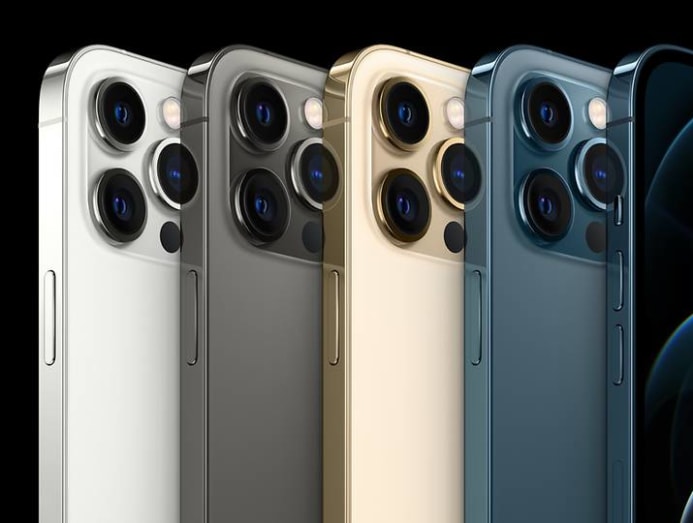 Here's our quick look at one of them, the iPhone 12 Pro. You decide if the bells and whistles are worth it.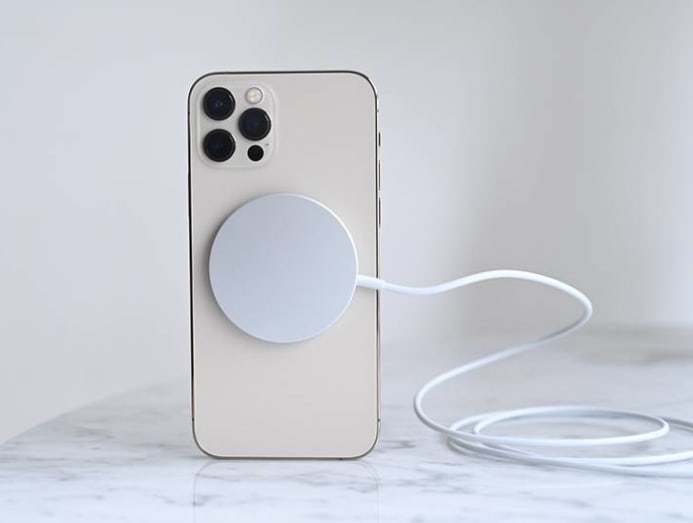 IT'S THE FIRST IPHONE WITH 5G
The latest cellular technology promises faster download and upload speeds, less network congestion and is supposedly the better option for privacy and security than public Wi-Fi hotspots. And Apple claims this will have the most 5G bands of any smartphone, meaning the broadest 5G coverage.
That said, we won't get any immediate benefits: Singapore's two 5G networks that will cover the entire nation with full-fledged capabilities will only be ready by 2025.
NEW DURABLE DESIGN – REMEMBER THE IPHONE 5? 
The new design of the 12 Pro (which is the same for the 12) is such a throwback to the days of iPhones past.
Its all-new flat edge design is yes, indeed incredibly flat. It also boasts a shiny new stainless steel frame (hello fingerprints!) and a textured matte back glass. With reduced borders and squared off edges, it's essentially moving away from the curved edge iterations of its more recent smartphones. Perhaps not as sexy, the new design actually feels more secure in the hand and sits comfortably in the palm.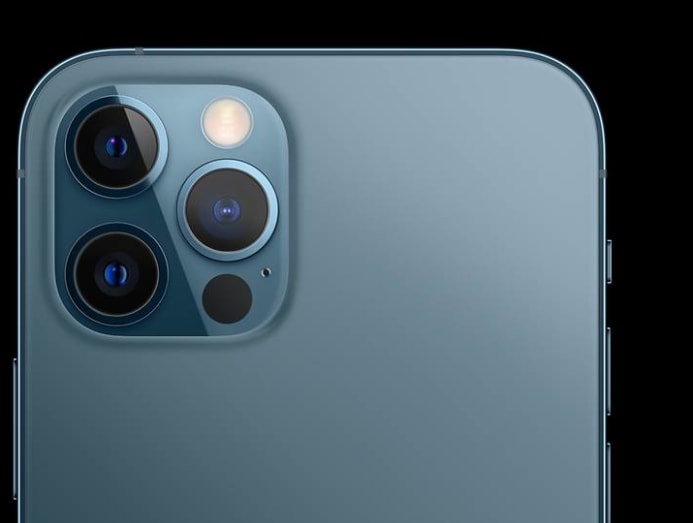 The Ceramic Shield display is billed as the toughest glass on any smartphone in the market, while boasting water resistance of up to 6 metres for up to 30 minutes. Essentially a combination of glass and nano ceramic crystals infused together, this makes the entire phone hardier and more resilient.
For a klutz like this writer, it promises to resist accidental spills from everyday liquids like coffee, tea and soda. Apple also claims it has a drop performance that's four times better than the previous models – but we didn't muster enough courage to put our review piece to the test!
And speaking of what you can see on your screens, the iPhone 12 Pro also boasts a Super Retina XDR display, which essentially means that your movies and pictures will appear in higher-definition when viewing HDR photos or videos.
ALL ABOUT THE CAMERA AND NIGHT MODE
As for the camera system, the 12 Pro comes with three 12MP cameras in the back: Wide, the ultra-wide and telephoto lenses.
The 13mm ultra-wide camera is said to improve low-light performance by 27 per cent, with a 120-degree field of view, which makes it perfect for capturing more scenery in tight spots and useful when taking landscape shots. The 52mm telephoto lens is great for framing portraits. This combination increases the optical zoom range of the iPhone 12 Pro to a massive four times.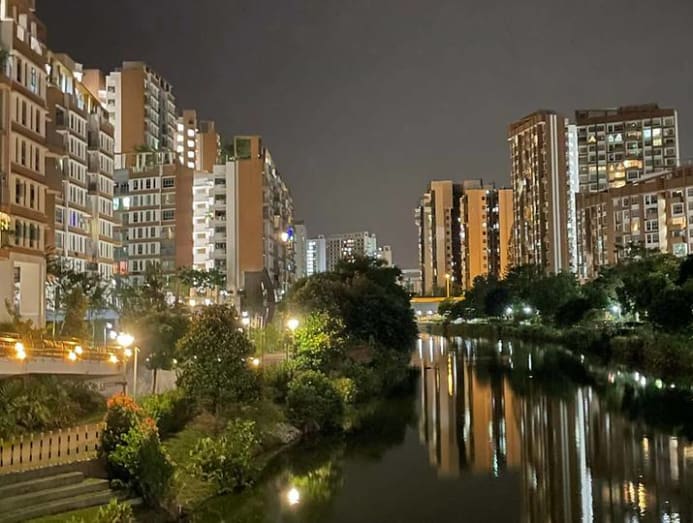 A huge bonus is that now all four cameras (the three in the back and one in the front) have the night mode function, which means taking low-light photos results in better contrast and focus on faces. This is perfect for selfie aficionados who are looking to up their game – and will be most useful if doing so at night.
Also, the graininess and noise reduction in photos are vastly improved, with more contrast and details shown.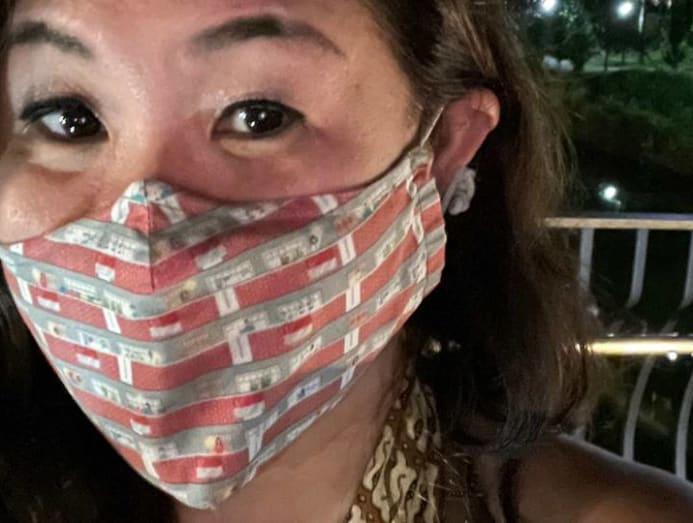 Another highlight to note is that the ultra-wide lens distorts far lesser at the edges, and overall pictures are sharper with more clarity.
And even though you may not be a budding Steven Spielberg or Christopher Nolan, you can also record 10-bit HDR video with Dolby Vision up to 4K at 60 frames per second, giving your video both steadiness and a cinematic finish.
LIDAR SCANNER
The phone also has this sensor called LiDAR. It stands for Light Detection and Ranging and it measures how long it takes light to reflect back from a surface. The 12 Pro has this on its back and its souped-up AR gimmicks are probably going to excite only the most passionate of augmented reality devotees.

For the rest of us who don't fancy playing around with putting virtual chairs or flower gardens in and around friends and family, this LiDAR sensor is most useful in low-light situations, where it enables the camera to auto-focus quicker with higher accuracy (up to six times faster, according to Apple).
Working in tandem with the cameras and the phone's A14 Bionic chip (supposedly 50 per cent faster than any other phone in the market today), the LiDAR Scanner enables night mode portraits for beautiful low-light bokeh.
WIRELESS CHARGING WITH MAGSAFE
And finally, there's the new wireless charger specially designed for the iPhone 12 range. Called the MagSafe, it's sold separately at S$59.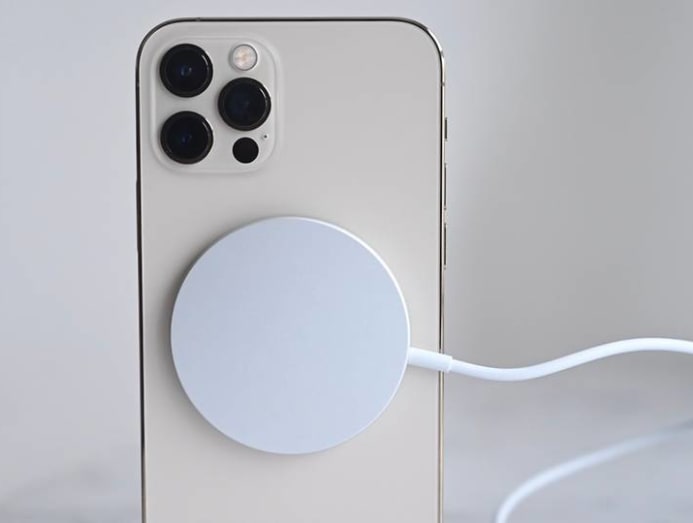 How it works is the magnetic wireless charger snaps easily onto the back of the phone which contains a corresponding ring of magnets.
If you are in the wireless charging fan camp, you'll be pleased to know this has been seamlessly designed and is incredibly convenient. But if you're not, be prepared to mourn the fact that the days of the lightning connector are obviously coming to an end. 
It must be highlighted that a charging cable (USB-C to lightning cable) is still included when you buy the phone. But Apple's decision to not include the charger and ear pods along with the iPhone 12 range is nonetheless controversial, even if it has been billed as an effort to reduce the company's environmental footprint.
Now if you think that the MagSafe is too extra of an expense, you can still use any regular Qi wireless charger for up to 7.5-watt charging, which is the same as the iPhone 11 line.  According to reports, Apple has also said that third parties will be able to build approved MagSafe chargers in the future, so here's looking forward to future cheaper options.
It must be highlighted that as easy as using the MagSafe was, upon testing, the speed at which the phone charged was not as fast as we would have liked compared to using the trusty lightning cable.
And for those who are wondering, yes the magnetic hold of the MagSafe is surprisingly strong (once it's properly attached) and will not easily be dislodged while charging.

FROM IPHONE 11 PRO MAX TO 12 PRO OR 12 PRO MAX?
Ultimately, the iPhone 12 Pro is pretty awesome, easy on the eyes and certainly lives up to everything it says on the box. Especially when it comes to the night mode camera features.
But if you're already an 11 Pro Max user, then there may not be enough new bells and whistles to warrant levelling up to this one. If you want to, it might just be worth waiting for the iPhone 12 Pro Max.
The iPhone 12 Pro comes in 128GB, 256GB and 512GB with a range of graphite, silver, gold and Pacific blue finishes. Prices start from S$1,649.