Frozen 2 sets new record with most-watched animated trailer in 24 hours
'If only there was someone who loved you.' Try 116 million people, Hans.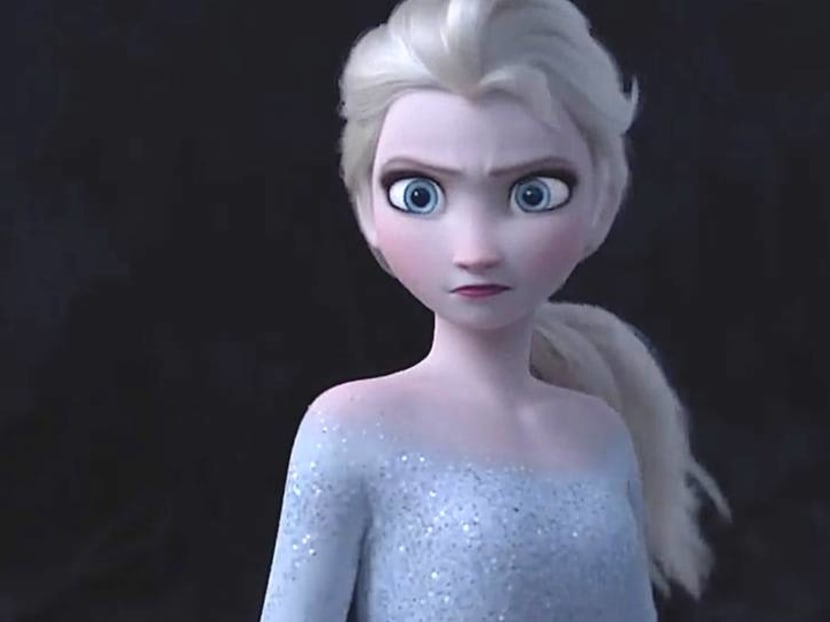 The audience seems to love Disney's Frozen too much to let it go. The first teaser for the animated sequel was watched more times than any other trailer for an animated film in its first 24 hours, racking up 116.4 million views from its release on Wednesday (Feb 13).
Frozen 2 beats Pixar's Incredibles 2 previous record of 113.6 million views. 
Elsa returns without song and dance in the mysterious teaser, which shows the ice queen sprinting from shore towards a massive storm and attempting to ride the frozen waves. The new clip sees Anna, Elsa, Kristoff and Olaf all back and seemingly training to fight an evil force.
It seems Disney is sticking close to the playbook of the original 2013 film, with an adapted version of Let It Go rumoured to feature in the sequel.
Frozen is no stranger to breaking records. Upon its release in November 2013, the film grossed US$1.276 billion (S$1.73 billion) on a US$150 million budget, becoming the best selling film of 2014 in the United States. Outside of North America, the original Frozen was the highest-grossing film of 2013 and remains the highest-grossing animated film.
Voiced once again by Kristen Bell (Anna), Idina Menzel (Elsa) and Josh Gad (Olaf), Frozen 2 is scheduled to open in Singapore on Nov 22.