Gen Talk versus Gen Tap – making the shift into becoming a productive adult
How can you get more done when your daily routine is becoming more packed? Let your fingers, and the Internet, do some of the talking for you. Brought to you by GoBear.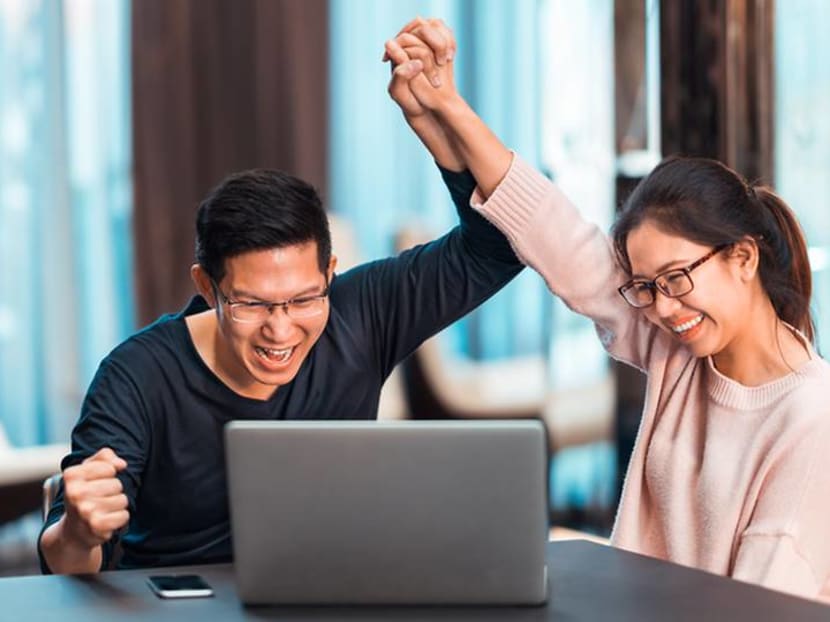 Singapore's transformation into a Smart Nation is well underway. All around us, businesses and government services are going cashless. People are shopping, socialising and running errands online. Services 4.0, a vision of next-generation services that are end-to-end, frictionless, empathic, and anticipatory to customer needs, is already transforming the services sector.
When it comes to making financial decisions however, the numbers seemingly go against the run of play. A straw poll conducted by online comparison site GoBear found, for instance, that 61 per cent of respondents still consult human financial advisors.
With so much information at our fingertips and Singaporeans having one of the highest Internet penetration rates in the world (over 84 per cent, according to this study), why do some Singaporeans still spend so much time speaking to banks and brokers on the phone? One possible explanation may be the desire to stick with the familiar.
DIFFERENT METHODS, SAME GOAL
Take the travel industry as an example. Some people may still prefer to use travel agencies to book tours and plane tickets because they're used to interacting with another person. Let's call this group Gen Talk.
Other travellers may prefer doing their research and booking tickets online – it's convenient, saves time and they have access to a global pool of user reviews and chatbots. This group uses aggregators like Skyscanner to search for promotional airfares, and social media to look for the most Instagrammable hotels (or Airbnbs). Let's call these guys Gen Tap.
While travellers seem to be increasingly turning to an online-driven space, financial-sector customers may not be so enamored with online solutions. This is where sites like GoBear come in handy.
GoBear is a financial supermarket that presents consumers with the know-how, tools, and financial products to meet their needs, from shopping for the best travel insurance to picking a credit card with the best cashback options.
Making phone calls and being put on hold? No can do, because you're just too busy being a savvy adult. 
GEN TALK VS GEN TAP
Gen Talk and Gen Tap have a lot more in common than you may think. For instance, both groups probably do speak to friends and family for recommendations (Gen Tap doesn't spend the entire day glued to a screen, you know), but Gen Tap goes the extra mile – online.
How do you know which one you belong to?
For starters, Gen Talk likes to well, talk. They may start by talking to friends and family members to get an initial round of recommendations. Then, they may seek expert advice from professionals.
We've got nothing against tried and true methods, but having multiple conversations (often repeating the same points) then making multiple phone calls (and spending a lot of time waiting to speak to a customer service officer) may not be the best use of your time.
It's a very manual process that can border on being laborious. We all only have 24 hours in a day, so shouldn't this time be spent doing more enjoyable things? This is why Gen Tap may be on to something.
Gen Tap is comfortable tapping into the wealth of resources available on the Internet – like apps, user groups, and online communities – to benefit from a much wider pool of knowledge.
Aggregator sites like GoBear can even help with that by making the comparisons for you. With a few clicks you can have all the information you need right in front of you – to help you easily make informed decisions and quick purchases.
This frees up Gen Tap for the more important things in life, like talking to their friends and loved ones to find out how they're doing, instead of hitting them up for information.
WHY IS GEN TAP THE FUTURE?
When it comes to buying financial products, nobody has time to play phone tag with bank representatives or go from branch to branch clutching a stack of brochures. Gen Tap doesn't like being pressured by sales promoters, and they won't blindly take up a friend's recommendation because it might not be the right choice for them.
Sites like GoBear give Gen Tap greater assurance that they'll be happy with their decisions, because there's no worry that they'll miss out on a better option. In fact, users might even discover an investment product they didn't know about, or be notified of a newly launched credit card that fulfils their needs better than their existing one. An entire ecosystem of information awaits.
While it may initially seem daunting, doing your own research can help you develop a deeper and better understating of the subject – whether it's travel advice or financial knowledge. Who says you can't pick up life skills online?
The days of Gen Talk are numbered. It's time for Gen Tap – empowered, productive and confident – to drive change as Singapore moves towards being a truly smart nation.
Visit GoBear to shop for Singapore's best credit cards, personal insurances, investment products and more.