HDB terrace flats: What are they and where to find them?
There are only 285 such landed flats in Singapore.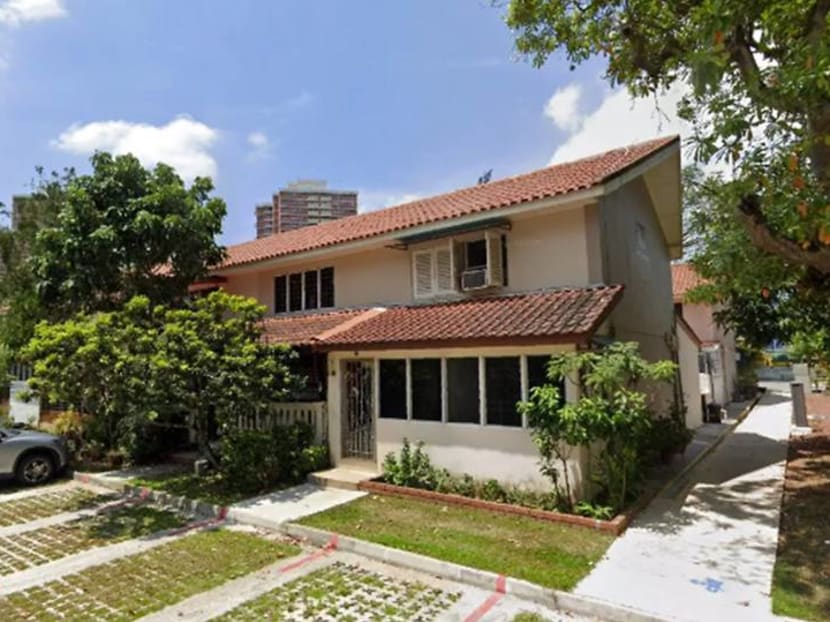 Landed public housing in Singapore? Yes, they exist. If you're lucky enough to snag one of these Housing and Development Board (HDB) terrace flats, you can expect an abundance of space spread over two storeys and a nice private garden. 

Terrace flats came into existence before Singapore's independence, and even before the HDB came into the picture. Back then, public housing was built and managed by the Singapore Improvement Trust (SIT), which developed the terrace flats in Whampoa and Queenstown in the late 1950s. 
The HDB took over them in the late 1960s and early 1970s, and issued owners with fresh 99-year leases: The leases in Queenstown started from Jul 1, 1968, whereas those in Whampoa started on Jul 1, 1972.
WHAT ARE TERRACE FLATS?
So what's the deal with these public terrace flats, and how do they differ from other landed properties? At first glance, you'll hardly be able to distinguish them from private landed homes until you spot block numbers on the walls.
As with other public housing, these terrace flats are not freehold properties, meaning that the deed doesn't belong to the homeowner upon the end of the lease. Essentially, the ownership of the property reverts to the HDB.
The terrace flats are also subject to HDB rules. Landed homeowners have no such rules to abide by and have maximum leeway in making additions and alterations (A&A) to their homes, such as rebuilding. That said, some owners of terraced flats have received approval from the HDB to redo the front wall.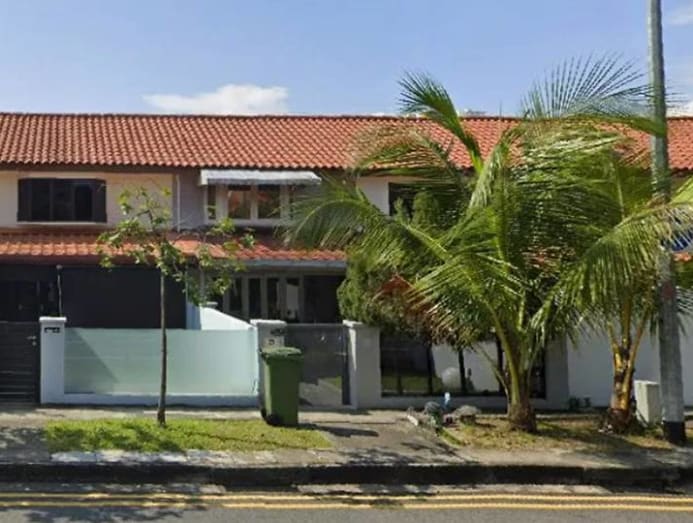 By now, you might also have noticed that there isn't a car porch, unlike a private landed home. Residents have to park their vehicles at public car-parking spaces and sign up for season parking, like other HDB residents.
MAXIMISING TERRACE FLAT SPACE
Even though terrace flats aren't freehold properties, the appeal lies in their size, which is significantly larger than the average HDB flat. Plus, they are cheaper than landed properties of the same size. 
Terrace flat owners typically get no more than 900 sq ft of living space across two storeys. The living room itself is pretty compact. To maximise the space, many single owners knock down the dividing walls between the two bedrooms to create one big space. The voluminous ceiling and pitched roof is another selling point of a HDB terrace house. 

One thing's for sure, without the private backyard that HDB terraced flats have, there's no chance to legally have an open-air barbecue in a regular HDB flat. 
One more thing, terrace flats are rare and there are just 285 such homes on the entire island.
HOW MUCH DOES A HDB TERRACE FLAT COST?
The answer is anywhere from S$800,000 to over S$1 million. One of the most recent terrace flat sold is a unit at Jalan Mamor, Whampoa, which changed hands at S$880,000 in July 2020. This was unique in that it was a corner unit with an additional 480 sq ft of floor area. 
In 2018, another corner unit in the same neighbourhood sold for a record S$1.185 million.
If you're on the look-out for unusual HDB properties, don't stop at terrace flats. There are also jumbo HDB flats, executive maisonettes, 3Gen HDB flats and walk-up apartments to choose from. 
This story first appeared on 99.co.