How Do I Look? host Jeannie Mai says Asian women most self-critical about their bodies
The Vietnamese-Chinese style guru tells Channel NewsAsia's Genevieve Loh about breaking Asian stereotypes, being outspoken and body dysmorphia in women.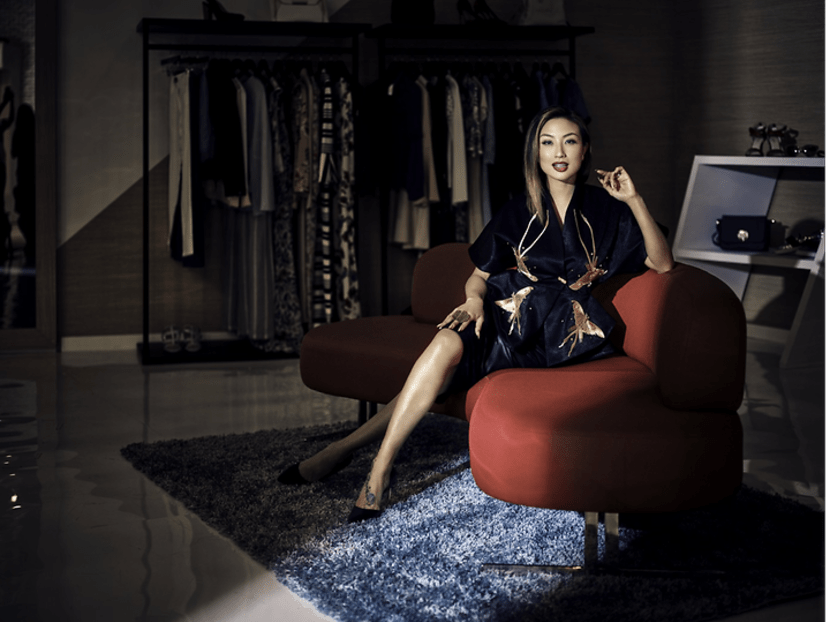 SINGAPORE: Jeannie Mai, the outspoken host of two successful TV shows, feels she has had to break out of Asian stereotypes in her pursuit of success.
In an interview with Channel NewsAsia, the Asian-American style guru, who rose to fame presenting 11 seasons of makeover show How Do I Look? and currently co-hosts daytime talk show The Real, which covers sensitive and controversial topics, said that being true to herself was an important life lesson given to her by her mother.
"I'm not the Asian that can do math. I am not the Asian that can do nails," said Mai. "I am an outspoken person. I am not passive. And I like having that difference. Mama Mai (as she refers to her mother) taught me to be truthful and to own my truths. And once you own your truths, nobody else can for you."
That formula has helped her work her way up from being a makeup artist when she was 18 years old to become the television personality and bonafide style expert she is today.

Born in California to a Vietnamese mother and Chinese father, Mai believes in empowering women through "Wearapy", a term she coined to define her mix of psychology and style that aims to manipulate one's mood from the outside through changing one's appearance. Besides juggling co-hosting duties with the equally candid Loni Love, Tamera Mowry, Adrienne Bailon on The Real, the "wearapist" can also be seen showcasing her expertise as a fashion expert on Miss Universe pageants, Entertainment Tonight and NBC's The Today Show.
Now Mai has brought her straight-talking advice on style and life to the region by taking over the reins of the second season of How Do I Look? Asia, the Asian version of the popular makeover show. Similar to the show's hit first season, this installment will feature women from all across Asia who are looking to be the best versions of themselves, seeking an inner and outer transformation through makeovers and life advice, this time dispensed by Mai, who serves as both series host and executive producer.
When asked what women in this region are most self critical about, she gave a quick, direct response.
"Their bodies! One hundred per cent!" she said. "I've always believed that many women struggle with body dysmorphia. If you were to actually draw a picture of your body, and take a picture of what your body actually looks like, I guarantee it's going to be different. Women always think they are either bigger, curvier, or too skinny - women have a misconception of what their bodies actually look like. And that goes for all women in Asia. I saw that through this show."
Mai reiterates that the goal of this show, like the US franchise before it, is to get women to embrace what their body really looks like, as well as giving some style tips along the way. "The goal is to dress up what they love about their body," she said.
According to Mai's mother Olivia TuTram, this process of becoming the self-assured, self-loving Asian woman begins with the mother. The elder Mai was also in Singapore to accompany her daughter throughout the filming of season 2. The 53-year-old does not appear on the show, but makes appearances in promotional trailers.
"I would like to see Asian moms open their big hearts and trust (their) daughters," said Mama Mai. "Don't control them too much and make them feel confident. Give her good advice, support her and make her feel better about herself. Then anywhere she goes, people will respect her and she'll become more empowered and independent. I say, support your daughter, no matter what."