How to keep your collections from looking like clutter
There's an art to arranging collections like a pro. Here are a few pointers.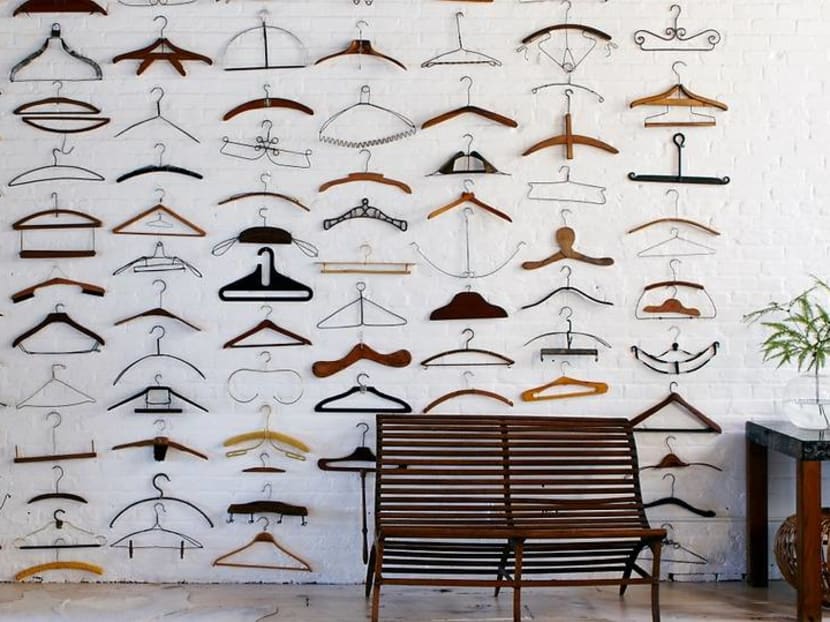 Whatever you're drawn to – whether it's antique ceramic plates, framed insect specimens or contemporary action figures – a collection can add personality to a home. Without one, in fact, your home may not feel complete. As Tom Stringer, a Chicago-based interior designer, put it: "They're essential".
When his firm designs homes, Stringer said, "The whole point is to tell the stories of people's lives and experiences, and the stuff they pick up along the way is often the launching point. I find it interesting that many clients don't even see the power in their collections".
With many of us spending more time at home these days, it may be a good moment to reconsider the stuff we have, whether it was acquired haphazardly or with the intention of building a collection.
How do you make the most of those things – and prevent them from looking like clutter? We asked designers and collectors for advice on how to display objects for maximum decorative impact.
DEFINE YOUR COLLECTIONS
There is a fine line between a collector and a hoarder, and the difference often lies in intention. A hoarder will amass just about anything that seems remotely appealing, or might be needed in the future, while a collector tends to be choosier.
"How do you define what's a collection versus an accumulation?" said Fritz Karch, a collector, antiques dealer and stylist; the former collecting editor at Martha Stewart Living magazine; and an author of Collected: Living With the Things You Love. "It has to do with a kind of discernment and the energy you put in as an editor."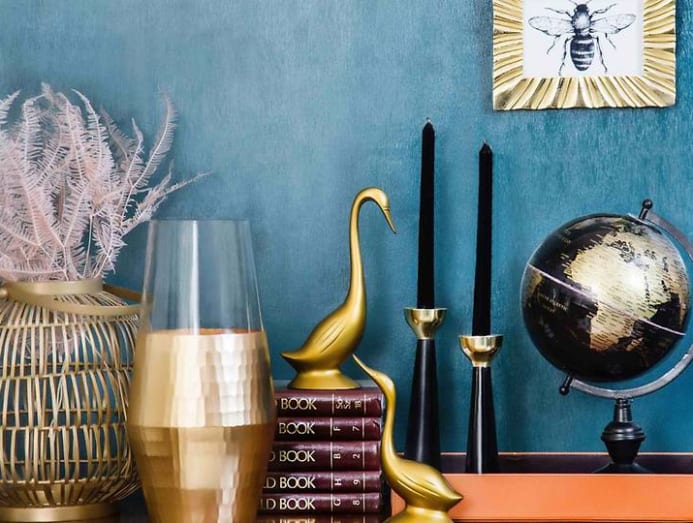 First, define the types of objects you want to display. Then, choose each example with purpose. If you're going to display pottery, don't just put out every bowl you can get your hands on. Try to be mindful of displaying a range of interesting examples, perhaps in a variety of sizes, textures or colours.
And don't make the mistake of assuming that collections have to be valuable to be interesting, said Karch, who has collected items like intricately carved stone-fruit pits and vintage handmade potholders. Follow your personal passions.
"I've built whole collections where every single thing was a dollar," he said.
GROUP LIKE OBJECTS
One of the easiest and most powerful ways to display various collections is to keep each one separate. If you collect Scandinavian tableware, ceramic dogs and vintage postcards, for instance, mixing them together or scattering a few pieces from each collection throughout the house can result in an interior that looks messy.
You're better off keeping each group of items contained and installed in different rooms.
"There's power in numbers," said Rebecca Robertson, an interior designer in New York who worked on the Collected book with Karch, and who has decorated walls with unexpected objects like old farm implements and antique pie tins. "When you get 25 things together, it really starts to hold the wall and draw attention."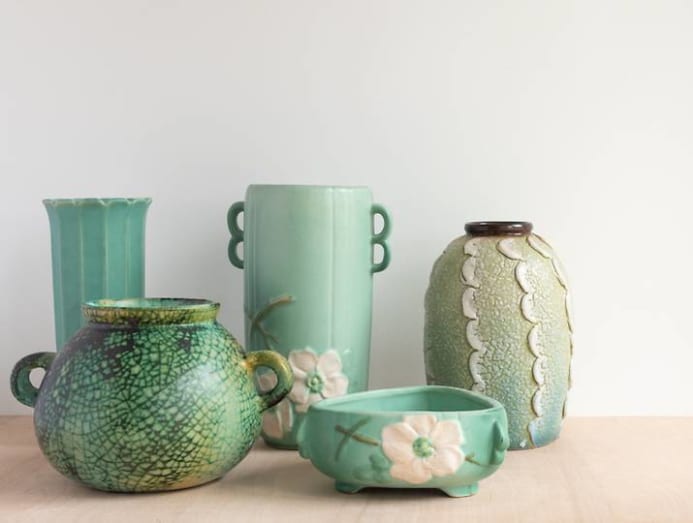 Jesse Carrier and Mara Miller, the principals of Carrier and Company, used this technique when designing a house for a couple of avid collectors in Southampton, New York. The designers installed a collection of walking sticks in a glass case and a large ceramic crock in the entrance hall, blue-and-white Canton porcelain in the living room, boat dioramas and models in the dining room, and framed maps in the study.
"It's more impactful when you see them amassed, versus scattered around," Carrier said. "It's just a simple way of organising them visually."
OR HIGHLIGHT SIMILARITIES
It's not verboten to mix objects from various collections, but doing so requires a bit of forethought.
For a mixed display, Karch recommended grouping objects based on a common element – maybe a similar mix of colours, shapes or materials. "There has to be one defining thing that ties it all together," he said.
At his country house in Salisbury, Connecticut, Matthew Patrick Smyth, a New York-based designer, grouped some of his favourite things on tables, combining objects with similar finishes. In the home's principal bedroom, a table holds a black-painted model for a stage set; a dark, pitted bronze sculpture by Bruno Romeda; and stone, terra-cotta and bronze African artifacts.
"The colours and textures work together because there's a matte quality to them all," said Smyth, whose house will be featured in his upcoming book, Through A Designer's Eye, next month.
For a salon-style gallery wall, you can tie wildly different pieces together by using the same colour picture frame around every item.
CREATE A LARGER FRAME
Once you've selected the objects that will be displayed together, create a visual frame to make them feel even more like a cohesive unit.
One way to frame a group of objects is to display them in a single bookcase, etagere or cabinet with glass doors. If the objects will be displayed on a coffee or side table, placing them on a tray can help pull them together visually.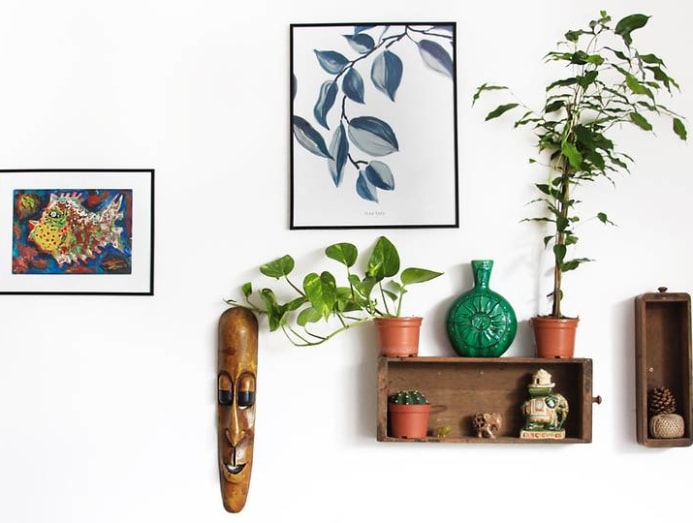 Another collector's trick, Robertson said, is to put items under a glass cloche or inside a glass box: "The minute you put a dome on something, or put it in a glass box, it feels much more special".
For a wall-mounted collection of butterfly and bug specimens in a house in Chicago, Stringer created an installation within a rectangle created by architectural moulding. "If you draw a line around things, you make them seem more important," he said.
PLAY WITH THE COMPOSITION
If your display doesn't immediately look as appealing as you had hoped, play with the composition by moving pieces around. Lisa Congdon, an artist and collector in Portland, Oregon, sometimes assembles vintage office supplies like interlocking pieces of a colourful puzzle. At home, she stacks her vintage Scandinavian enamelware in creative ways, using some pieces upside down or as pedestals for other pieces.
"In the collector world, we talk about clustering things," Congdon said. "You can do that by stacking, or by placing taller things in front of shorter things. Think of it as composing a painting or making a quilt. You want the eye to travel around."
For a wall installation, Congdon suggested playing with the arrangement on the floor first.
"Lay down a big piece of newsprint and make your arrangement," she said. Once you're happy, trace the outlines of the pieces onto the paper, tape it to the wall and install nails or other fasteners using the outlines as a map. Finally, tear the paper away and hang your collection.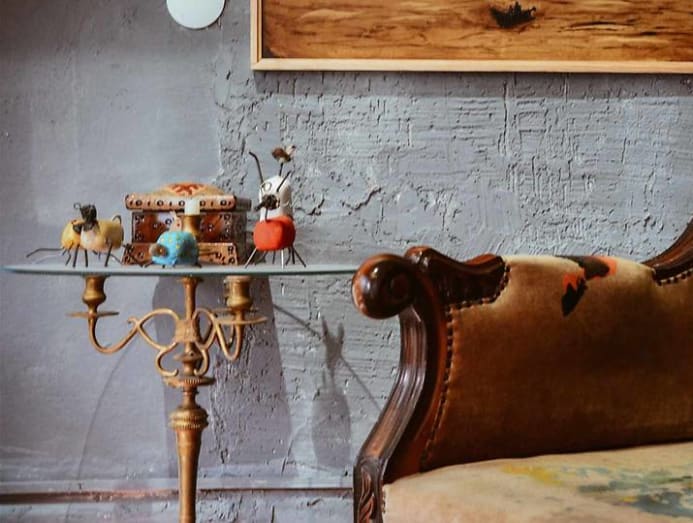 Another rule of thumb for designers is that smaller collections often look best when displayed in odd numbers – "groups of three, five or seven", Smyth said. So if you have four or six sculptural vases that look awkward together, try removing one to see if the overall composition improves.
PLAN FOR THE FUTURE
Few collections are static, as many of us continue to stumble upon irresistible objects even when we're not actively looking, so consider how displays can evolve over time.
It's usually easy to add to salon-style gallery walls, because most arrangements have a somewhat random appearance, and no single piece will throw off the overall balance. Grid-like and symmetrical installations aren't so forgiving.
For objects displayed on shelves, it's often a good idea to leave a little extra space between the first few objects you acquire, to accommodate future acquisitions. Another option is to follow Stringer's lead: When he was presented with one client's extensive collection of blue-and-white ceramic plates, he filled up a hutch first and then began mounting plates to the wall around the hutch.
"That's what happens when a client's collection of blue-and-white transferware gets out of control," he said. "It's a sign that they either need to keep going until the entire wall is filled, or that maybe they need to start collecting something else."
By Tim McKeough © The New York Times