How three Indian jewellers are putting their own spin on traditional designs
This Deepavali, CNA Lifestyle speaks to three Indian jewellers in Singapore to find out how they're reinventing traditional styles for today's multi-cultural, multi-faceted women.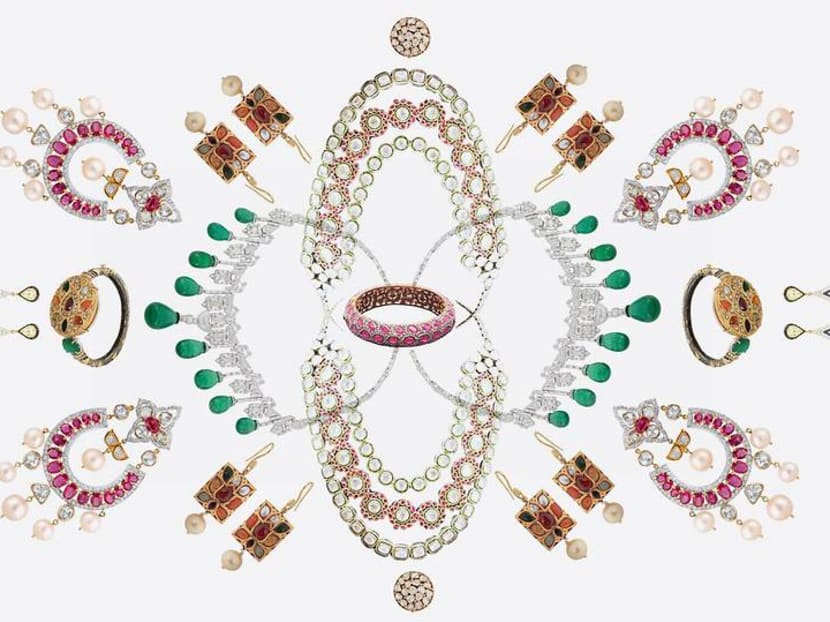 Indians have a long and profound relationship with jewellery, one so unique it has spawned an entire universe of its own, boasting diverse style codes and techniques.
The first ever diamonds in the world were found in India, and the country's legendary – and now depleted – Golconda mines produced such icons as the Kohinoor and Hope diamonds.
The country's strong Hindu culture also birthed a style called temple jewellery and introduced a number of superstitious uses for gemstones, while the advent of the Mughals in the 1500s introduced techniques such as Kundan that are still widely used today.
Far from being considered old-fashioned, these antique styles are finding favour with young Indians today. When leading Bollywood actress Anushka Sharma tied the knot with cricket superstar Virat Kohli late last year, she wore elaborate, ethnic jewellery that featured the art of Kundan and Polki diamonds.
In Singapore, a number of jewellers specialise in modern Indian jewellery: Manjrie, Temptations Jewellery and Jaipore Jewels. This Deepavali, the founders share their festive traditions, their inspirations, and their designs, which can easily be worn with contemporary clothing.
MANJRIE

It is customary for Indian families to spring clean before Deepavali, and it was no different in Manjrie Gupta's household when she was growing up. As a young child, however, she truly disliked having to clean up, but age has taught her how to appreciate those special moments.
"Spring cleaning brings in fresh energy and in its own weird way brings family together," the Indian-born designer told CNA Lifestyle. "I hated it growing up but now it has stayed with me. Also it was my sister's and my responsibility to light earthen lamps and candles all around the house in the evening. It's one distinct and very sweet memory of Diwali for me and would love to see that tradition continue in my family."

On Deepavali day itself, Gupta and her family wake up early to decorate the house and exchange last-minute gifts and sweets with their neighbours. As evening dawns, she'll dress up in elaborate Indian finery for the prayers and a night of heavy feasting, looking resplendent in a traditional Indian skirt paired with a blouse, topped by chand-bali earrings (moon shaped earrings from Mughal times), which she designed herself.
Gupta had studied engineering at the bequest of her parents, but her passion for jewellery proved too potent to ignore. Ten years ago, she left a promising career in computer science engineering at various firms in the US and UK to set up her eponymous brand, embarking on a journey of creating Indian jewellery for the modern woman.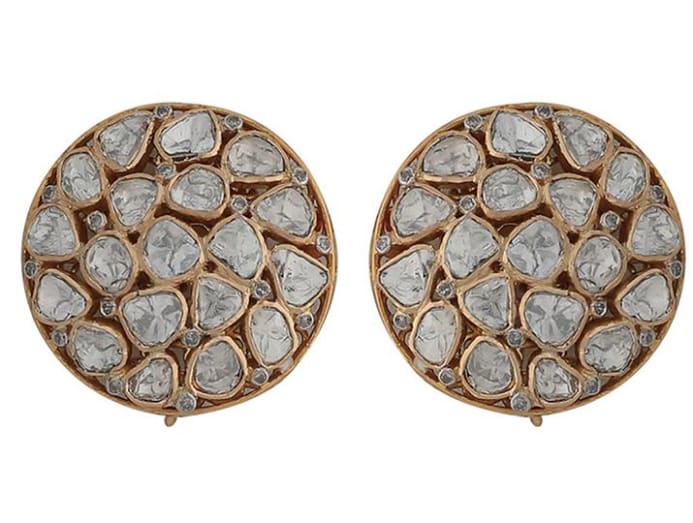 "I spotted a gap for a brand that mixed traditional Indian elements with a chic aesthetic. Right after graduating, I started working on my own designs. With time, my namesake brand grew into a fine jewellery label with a vision of melding exotic elements of the East and modern silhouettes of the West," she explained.
There are several traditional elements that she proudly uses in her jewels, namely Kundan, Meenakari and Polki diamonds. The influence of the Mughal period is best seen in the Kundan style, where glass pieces are embedded in a 24K gold mould. While coloured stones are often used, sometimes you'll see uncut diamonds that are called Polki set within the gold.
Then there is Meenakari, where the gold is adorned with enamelled colours and motifs that surround the stone. This technique can also be used to colour the underside the jewel. A combination of all three techniques in one piece is called Jadau.
More often than not, these techniques are used on very elaborate and opulent necklaces that are often seen on brides, but Gupta has appropriated these styles on smaller pieces that can be worn daily. "The traditional jewellery of India has always been quite heavy, consisting of voluminous gold pieces. However, with changing times, jewellery that's lighter in weight has gained a lot of popularity among Indian women," she explained.
TEMPTATIONS JEWELLERY
For Indian-born Nayantara Dhillon, Diwali was a favourite festival of hers growing up. The days leading up to the festival were always full of anticipation of meeting and greeting, gift-exchange, a plethora of Indian delicacies and the opportunity to don colourful traditional clothing.
"We place diyas all over the house and do traditional rangolis in the house. The day is spent offering prayers in different workspaces and homes. On Diwali night, we offer special prayers to Lord Ganesha and Lakshmi, the God of new beginnings and prosperity and the Goddess of wealth," she told CNA Lifestyle.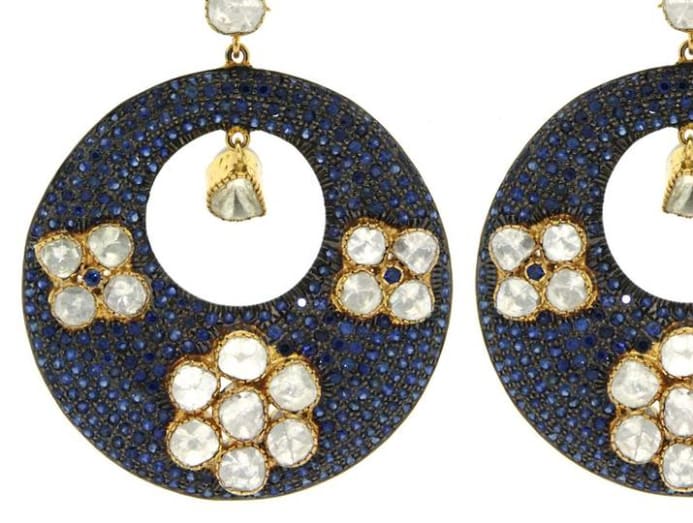 "After the prayers and the singing of hymns, a few sparklers and crackers are burst. We leave all ours doors and windows open as it is believed to be a good omen for the Goddess Lakshmi to enter and bless our homes for the coming year," she added.
During the festive season, Dhillon loves wearing her traditional heirloom jewels that have been passed down from generations. It's no wonder that Temptations Jewellery – which was founded in Hong Kong 30 years ago and which made its foray into Singapore in 2014 – is inspired by India's vast heritage.

"Some of the Indian techniques used in our jewellery are that of Jadau, Kundankari and Meenakari," she explained. "Our collection of Indian jewellery combines contrasting geometric and asymmetrical patterns and motifs inspired by tribal folk art, and Mughal motifs of flora and fauna."

The tear-drop shape, for instance, is a recurring motif in Indian design, and one that is often found in Temptations' jewellery. But it is certainly no pastiche of an archaic style, as Dhillon wishes to create wearable pieces that can be worn on a regular basis, and not just for special occasions.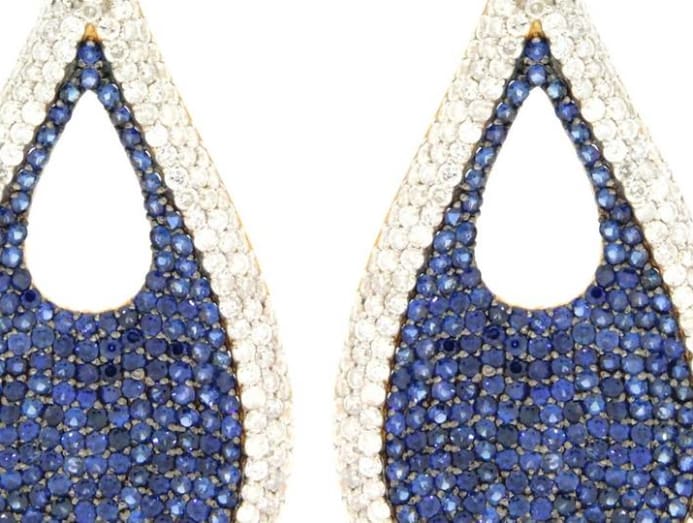 "Every Jadau and Polki piece we design is in keeping with international sensibilities and can be used not only for traditional but also for fusion and contemporary wear. While our collections are inspired by the modern woman of today, we have tried to retain the soul of Indian traditional art forms," she explained.

"For example, a key component of every piece we design is that it should also be comfortable to wear for the entire day and can be complemented in the evening as well, something that was lacking in most other designs that only focused on the ornamental aspects of the piece," she added. It is an accolade to her success, then, that many of her clients pair Temptations' jewellery with cocktail dresses and gowns.

JAIPORE JEWELS

A pioneer of Indian jewellery in Southeast Asia, Ritu Aurora established Jaipore Jewels in 1989 after moving to Singapore from India.

She found a gap in the market here as hardly any jewellers were selling coloured gemstones, and found her niche in melding Indian and western style codes. "While my customers are both Indian and non-Indian, my design work is often inspired by the ornate work that can be found in India," she said.

Deepavali at the Aurora family is a festive affair, one where they spend as much time as possible with their nearest and dearest. To show their appreciation, the Auroras also distribute hampers comprising nuts, sweets and candles to their close ones, and make it a point to decorate their house in fairy lights and floral arts using Rangoli (a coloured dye) to welcome friends and family.

They also visit their extended family for a meal or to exchange gifts during the Deepavali period, dressed in new outfits and traditional Indian jewellery, designed by Aurora herself.

Today, Aurora keeps the Indian tradition of jewellery-making alive by appropriating traditional forms in modern avatars. She explained, "The designs have been derived and refined from these traditional art forms to evolve into a more modernistic look so as to broaden the appeal to cosmopolitan women. I think it is about the format in which the pieces are made today. Polki diamonds, for instance, were often seen in large, impressive necklaces, nose rings and head pieces back in the day, but can now be adopted to more simple and sleek pieces like rings or pendants."

Aurora says that she was one of the first designers in Singapore to introduce Polki diamonds to this part of the world. She explained, "Polki are a distinctively Hyderabadi style of cutting diamonds that are flat with a larger surface or table and have less depth. The light refracts differently; it is warmer and the result is spectacular. Polki jewellery was loved by the Mughals, and Rajasthani jewellers became experts in combining these diamonds with enamel and coloured stones. The tradition lives on."