Ian Fang: "Love conquers all? I don't believe in that."
Singapore actor Ian Fang recounts a painful chapter in his romantic history, shares his thoughts on love and reveals why he has been putting in serious hours at the gym lately.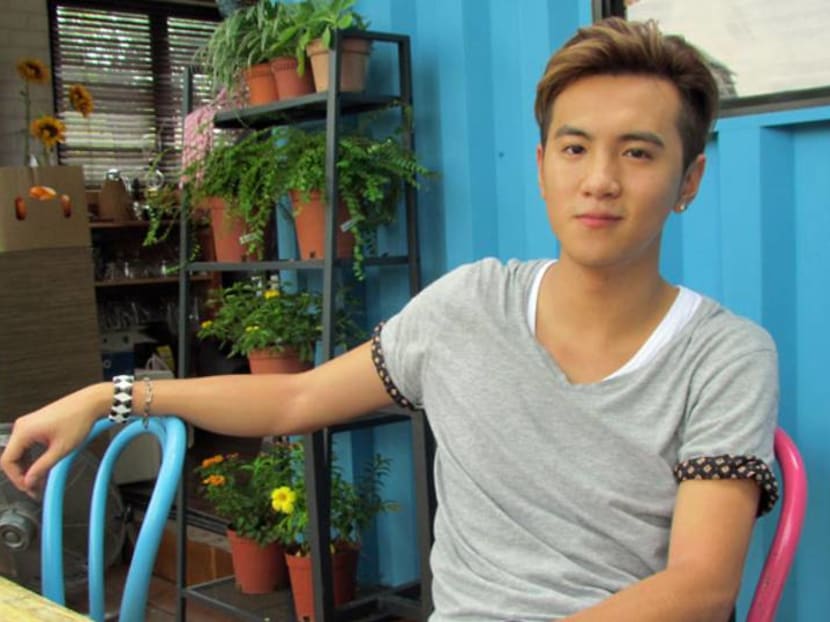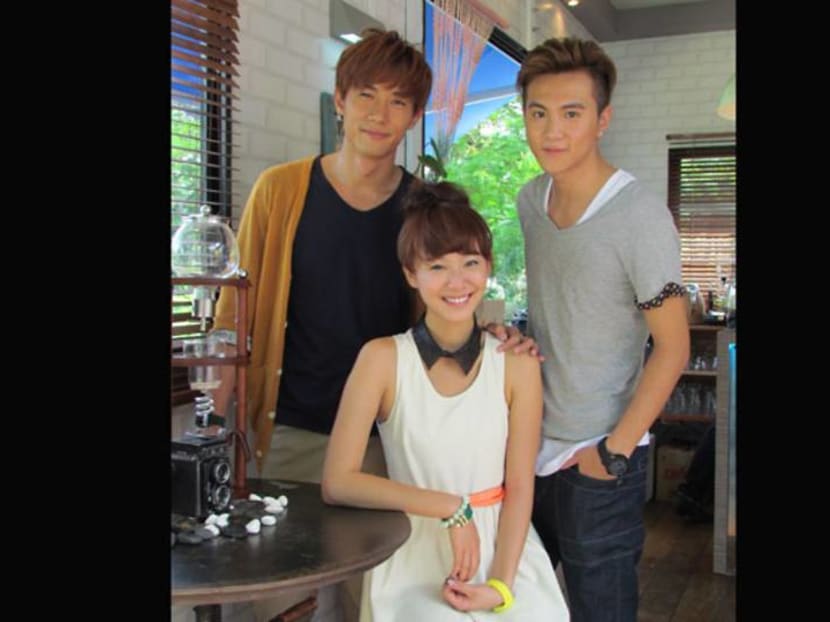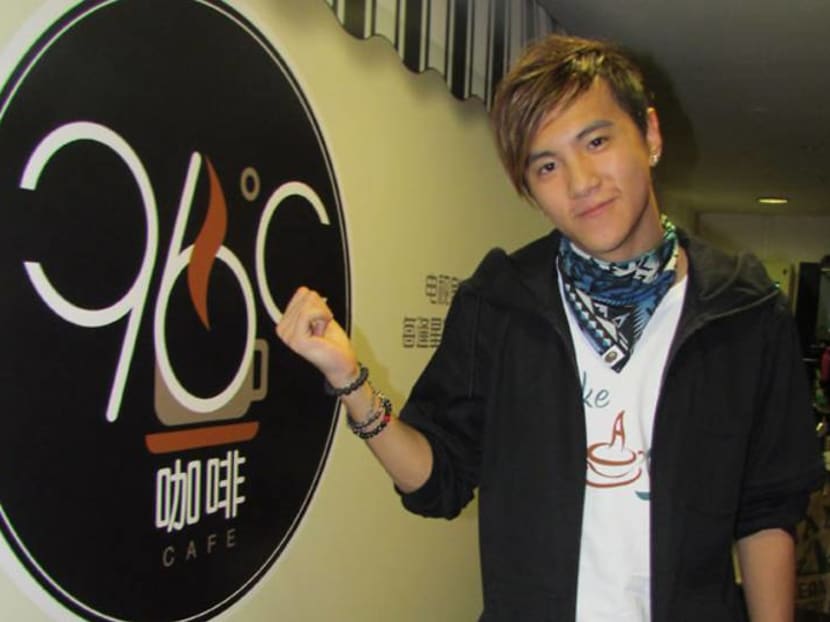 SINGAPORE: He played a lovestruck teen in the romantic telemovie "Love and Other Bad Habits", and plays a young man who will do anything for the girl of his dreams, in the upcoming transmedia Mandarin idol drama "96C Café".
But Singapore actor Ian Fang revealed that he is actually a pragmatist when it comes to love, and harbours no illusions about what it takes to maintain a relationship.
"Love conquers all? I don't believe in that," said Fang.
"I used to believe in it, but I don't anymore. "
His said those words with the sort of conviction that could only spring from experience.
"I was hurt before," said Fang.
"I'd do silly things like wait from 12-6am for the girl to call, to see her just once. I'd take care of her. Think about her all the time. "
"But it came to nothing in the end."
Then it struck him.
"Love requires a lot of money if you really analyse it."
Love, money and magazine covers
The young actor stressed that money isn't everything, but pointed out that even something as basic as going out on a date can be financially taxing.
"I mean it's not gentlemanly to ask the girl to pay when you go on a date. I've thought about it a lot.
"Let's say you take a cab to her home S$10, then from there go for a movie, S$20. Food? You don't want to embarrass yourself, so that's another S$200 for a good meal.
"Then you want to grab a desert, or some wine, it can be pretty rough, totaling about S$300-400," said Fang, reeling off the numbers like a trained accountant.
Fang confided that he wants to be financially stable before pursuing any sort of romantic relationship.
"I am the kind of guy who doesn't go into a relationship easily. Previously, I don't have money at all, so I didn't feel the need to have a girlfriend.
"Now I can make a living. But I want to first give my mother a better life.
"Then I want to get to a certain financial level, so I will be in a position to properly love and provide for someone," said Fang.
However, he conceded that love is unpredictable.
"Maybe tomorrow I'll be dating someone.
"Maybe next week it's me you see on the cover of some magazine," said Fang cheekily, before bursting into laughter, alluding to how a local actor became the talk of the town and was featured on the cover of an entertainment magazine, after he revealed that he is dating a popular actress.
All grown up
For now, Fang prefers to focus on his acting career, and has been hitting the gym very often in a bid to shake off his 'teen idol' image, as well as prepare for his next role as a smooth lawyer in the upcoming drama "Sudden".
The 24-year-old star, who got his big break playing a rebellious teen in the drama "On The Fringe" and has been playing teenagers ever since, believes that bulking up a little and looking manlier will help him do just that.
"If you get a more muscular bod, you will somehow look a little more mature," said Fang, adding that he now goes to the gym regularly no matter how hectic work gets.
"Sometimes I feel like giving up but I tell myself I cannot."
"I'm sick and tired of playing students and teens! It's enough already!
"You have to act a little childish, act cute, and raise the pitch of your voice," said Fang with a grimace.
"I want to change my image!"
"96C Café" airs every weeknight from April 29, 9pm on Channel 8. "Sudden" airs in September at the same timeslot.