An Iranian adventure: Warm welcomes, warm smiles - and warm breads
From ancient historical monuments to hospitable people, Iran is a great choice for those looking for a unique travel destination.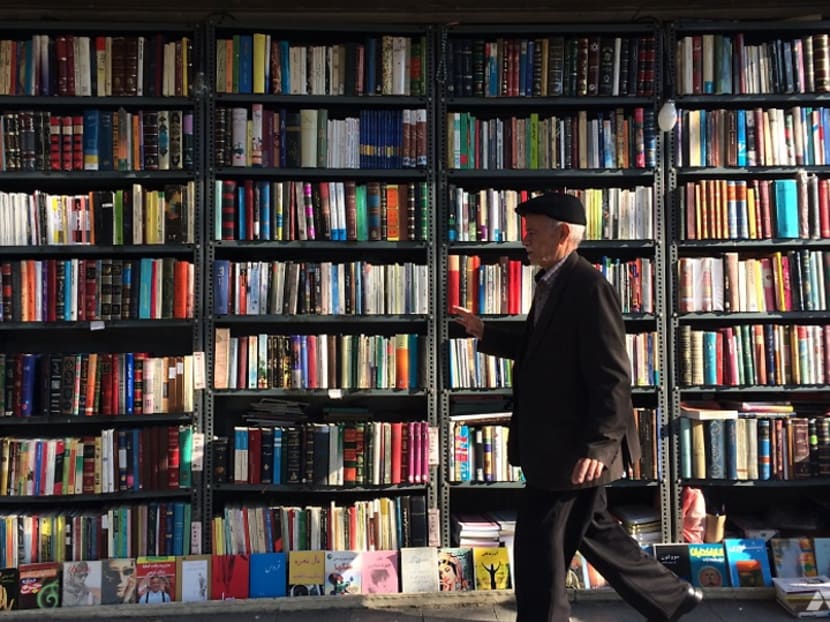 "So what do you think of my country?" It was a question I had been asked a dozen times.
Yet there I was, being pressed for an answer once again. This time, it was by a sharply-dressed couple walking me through the dusty Old Town quarter of the city of Yazd.

The refrain was something I had come to expect on my trip. Iranians seem acutely aware of the bad press they receive in some countries.

This sense of isolation dates back to the Iranian Revolution in 1979. Supporters of the revolution took over the US embassy amid perceived American attempts to undermine the movement. It culminated in the Iran-US hostage crisis, famously - but some would argue inaccurately - portrayed in the Hollywood film Argo.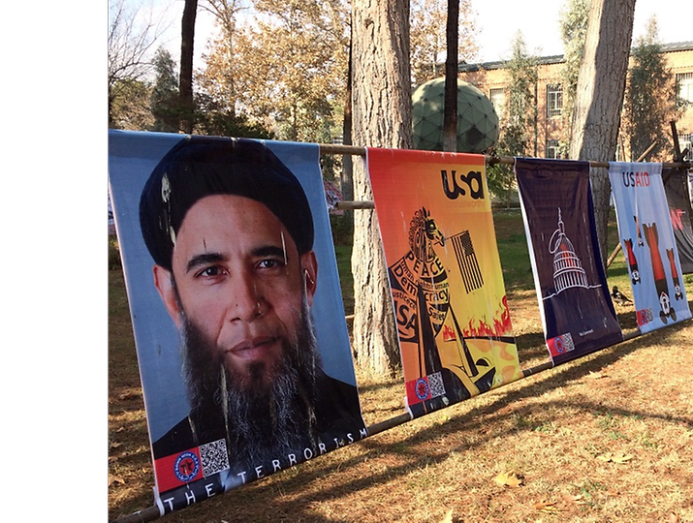 To a large extent, such things frame the way other countries perceive Iran. So, it was predictable that my decision to visit the country was met with puzzled looks from some friends.
GENDER IDENTITY

Yet, not surprisingly, there is much more to the country than many people think.
It was particularly interesting observing an Iranian woman's place in society. I felt that, in this country, I was identified most keenly by my gender.
For starters, there was the hijab, which is compulsory for women. And I got my first taste of it on the plane on the way into the country. As the pilot announced our descent into Tehran's Imam Khomeini International Airport, the scarves flitted through the air, and every woman on board was magically adorned.

While black was popular, the scarves also came in a dazzling array of colours and patterns - from floral to leopard prints. It was a marvellous kaleidoscope.

Off-peak, the women-only carriages were a haven for people selling makeup, flowers and even bras.

I was also told that in their homes, Iranian women are expected to cook and do the housework, even if they have a full-time job. Much less is expected of men in this regard.

FOOD WORTH MORE THAN GOLD

Iranians have no lack of choices when it comes to food. The country has an abundance of food sources from both land and sea.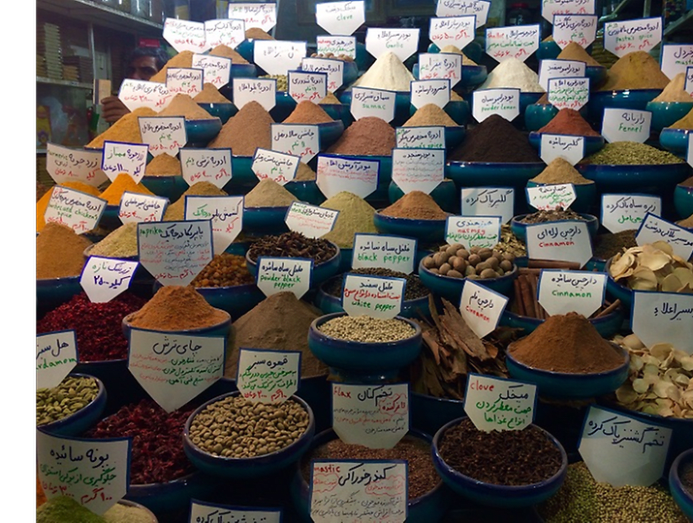 Iranian cooks generously use herbs and spices, including saffron - the most expensive spice in the world. (Photo: Avril Hong)
Travelling across the country, one may find locally-produced melons, cherries and pomegranates, while Beluga caviar, which is one of Iran's most popular exports, is harvested from the Caspian Sea to the north.

However, bread is where it truly excels. Iran boasts more types of flatbread than I had time to sample. They come in all shapes and sizes and are served at most meals. I was introduced to the Iranian version of lavash flatbread at a nondescript restaurant on my first night in Tehran.

"It looks like toilet paper," I quipped to a stranger sitting across from me.

The dough was rolled out thin and rectangular before it was slapped against the sides of an oven. The resultant white flatbread is often folded, stacked and then wrapped in clear plastic bags. These find their way into most Persian eating establishments and are served on tables even before ordering.

Lavash, as it turned out, perfectly complemented what has become my favourite Persian dish: Kabab Koobideh.

The dish is prepared by mixing fatty beef and lamb with parsley and onions. Next, the cooks skewer the meat and grill it over hot coals.

The result: A juicy, delectable mess of food-on-a-stick, buttered rice and grilled tomatoes - and a very happy customer.

To round off your meal, there is Bastani Sonnati, a Persian ice cream made with rose water, pistachios and vanilla. It tastes like a cold version of Baklava.

The kicker is the saffron, which by all accounts is more expensive than gold. It gives this ice cream a complexity in taste which is not found in regular desserts.
WARM CHAI, WARMER HEARTS
Travellers may expect to find Iranians wary of outsiders and deeply conservative, but that impression may quickly change.

And if you are like me, an ethnic Chinese wandering alone in Iran, chances are the locals will soon realise you are not one of them.

You may be approached by passers-by offering you a cup of chai, a warm meal, a tour of the city, or a place to stay.

I met a family that generously extended all four invitations. Their house was a corner unit in an apartment block in east Tehran. The matriarch, Mama Mahmoudi, spoke no English (save for "Guud Bai!") but we got along just fine.

A selfie that Avril Hong took with Naneh, the mother of her host Mama Mahmoudi.
She juggled the household chores while keeping tabs on her Instagram account. Stooped over the dining table one evening, she peered over glasses perched at the tip of her nose, scrolling and exclaiming that so-and-so had liked her post. She was so adorable I could not help squealing and hugging her.

Mama always had a pot of chai at the ready, and kept me warm on cold winter nights with her hugs and simple but delicious meals. Indeed, she was always feeding me. It seemed one could never have enough food or too much chai to drink in that household. It was this same degree of hospitality that I experienced with her five adult children, her mother (Naneh) and her husband (Amu).

Mama's youngest son spoke good English and very patiently answered all my questions about Iranian food, culture and politics. His translation services also helped avert several disasters; whether it was telling the cab driver to accelerate to help me catch the inter-city bus, or figuring out why my local SIM card would not work.

Mama, Amu and Naneh were returning to their village of Mashad-e Ardahal one weekend and arranged for me to join them. The place was a three-hour drive from the capital. It turned out to be one of my better decisions on the trip, allowing me to experience life outside the major cities in Iran.

On one cold morning, the couple placed hot coals under a low table and threw a large, thick blanket over everything. This was a traditional Korsi, or heater. The idea behind the practice is to have the family gather around the table with the blanket over their laps, keeping out the cold.

Yet, the attention from the locals may sometimes get overwhelming. As a visitor to a foreign land, you expect to point the lens of your camera at the landscape and its inhabitants. But I lost count of the number of times I was asked to have a picture taken of me or with me. Perhaps Asian travellers are pretty uncommon here.

Of course, I always obliged with my toothiest grin.
INDELIBLE MEMORIES
My visit to Iran left some indelible memories – but some unwanted baggage too. Having entered Iranian borders, I might no longer be eligible for travel to the US under the Visa Waiver Program, and it is going to be a little more troublesome to enter Iran-hostile countries.
But I wanted to visit this country to indulge my curiosity.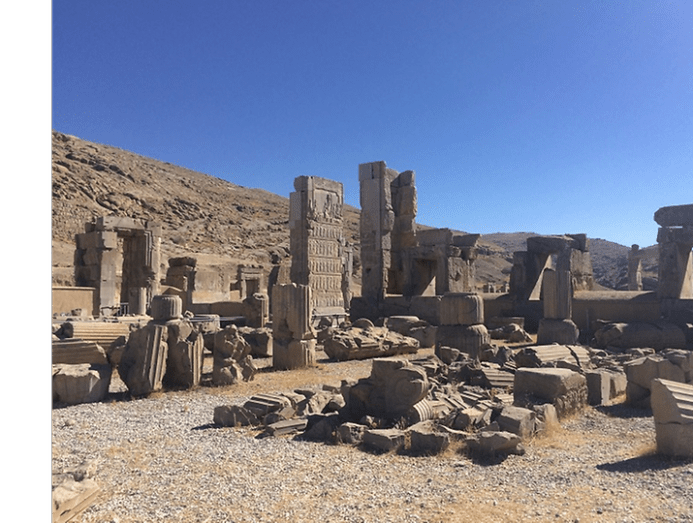 The ruins of the ancient Persian city of Persepolis - famously plundered by Alexander the Great. (Photo: Avril Hong)
I wanted to see Iran to visit Persepolis - the ancient Persian city invaded by Greek conqueror Alexander the Great. I wanted to walk through its ruins, to experience a civilisation dating back to 515 BC.

I wanted to see Iran to bask in the kaleidoscope of sunlight streaming through stained-glass at the Nasir al Mulk mosque.

I wanted to see Iran to marvel at the architectural wonder that is the Imam mosque, with its intricate blue tiles lining its walls and vaulted ceilings.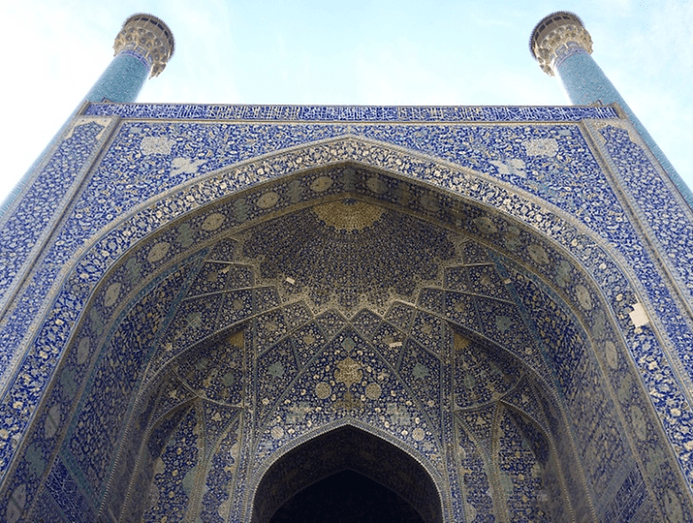 Isfahan's Imam Mosque is one of 21 UNESCO World Heritage Sites in the country. (Photo: Avril Hong)
I wanted to see Iran to smell herbs being freshly chopped at a market, to walk under the countless arches of a bazaar and get lost in its alleys.

All this I did see.

All that and much, much more.
TIPS FOR TRAVELLING TO IRAN

1. Getting there

Thai Airways flies four times a week to Tehran Imam Khomeini International Airport from Bangkok.

Fares from Singapore via Bangkok usually start from around S$700.

2. Tourist visa

A visa on arrival is available for visitors from many countries, including Singapore. It costs 75 euros and is valid for 30 days.

Alternatively, the nearest Iran consulate to Singapore is in Kuala Lumpur. Travellers are advised to apply for a visa at least 30 working days before travel.

3. Travel insurance

Insurance is mandatory and the policy must clearly state that it is valid for Iran. If necessary, valid insurance from a local provider is available near the airport's visa counter for US$16.