Jameela Jamil speaks out against Karl Lagerfeld: 'He hurt a lot of people'
The star of The Good Place is wary about hailing the late fashion designer 'as if he was a saint'.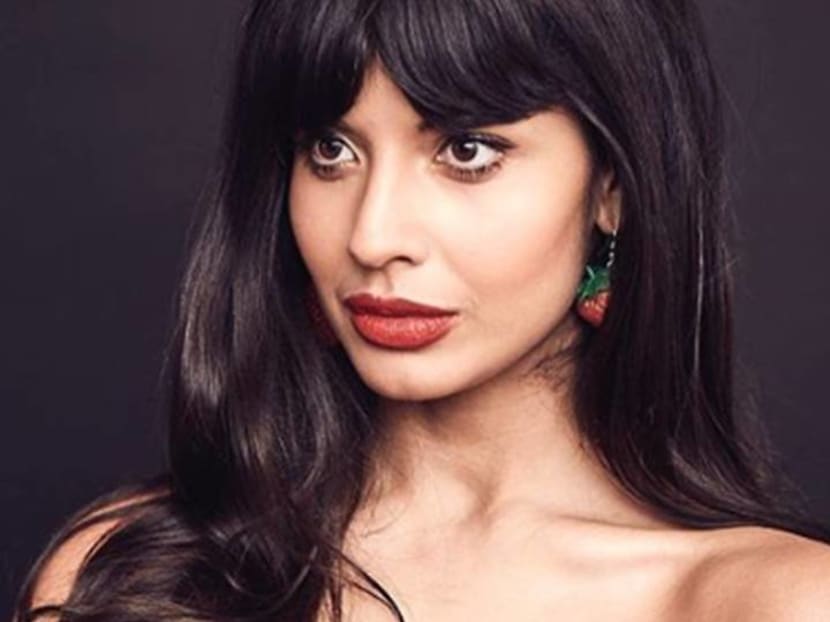 Actress Jameela Jamil has spoken out against the late Karl Lagerfeld in a series of tweets, bringing up the fashion designer's ill-natured comments that have drawn criticism during his career.
The former head of Chanel passed away on Tuesday (Feb 19).
In her first tweet about Lagerfeld on Wednesday, Jamil called the designer a "ruthless, fat-phobic misogynist" while sharing a story by feminist writer Lara Witt, which shared the same sentiments.
Jamil also tweeted a reply to model and actress Cara Delevingne, who took aim at her criticism of Lagerfeld as "living in the past".
Jamil appears to have softened her stance in her most recent tweet about the designer, writing, "I could have waited a few days to say what I said about Karl, but watching the pain on here of the marginalized people he was so offensive about, as he was being glorified, hurt my heart. I 100 per cent stand by what I said, but next time I'll try and leave it a few days..."
In 2009, when the magazine Brigitte announced it would start using "ordinary, realistic" women in its photo shoots, Lagerfeld said "no one wants to see round women" and that it was "fat mummies sitting with their bags of crisps in front of the television" who objected to seeing thin fashion models.
That same year, Lagerfeld assumed an impression of Coco Chanel and said in his own words, "I was never a feminist because I was never ugly enough for that".
As the #MeToo movement gained traction, Lagerfeld commented, "If you don't want your pants pulled about, don't become a model!"
The House Of Chanel has appointed Lagerfeld's longtime collaborator Virginie Viard as his successor as the head of Chanel.